Access to finance – a global study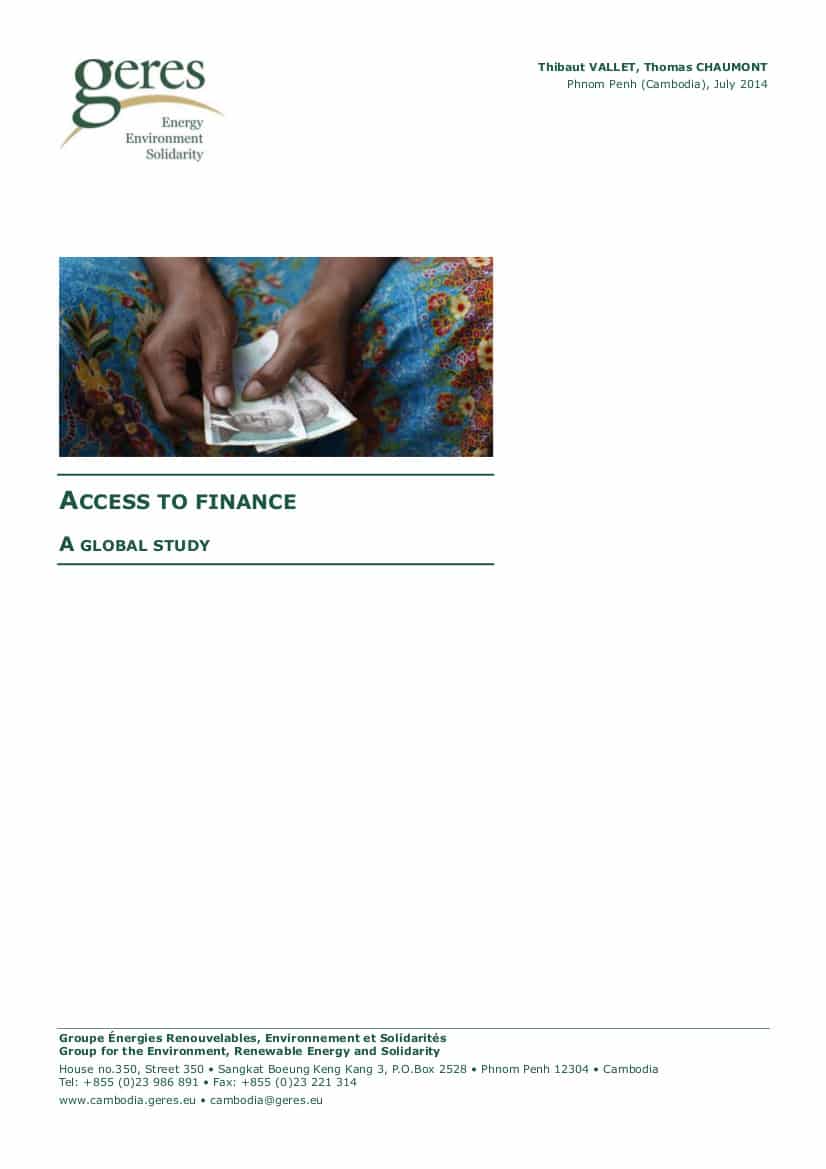 Private sector engagement is key component of Geres action globally as a measure to ensure meaningful and transferable intervention and project sustainability. While not directly involved in the market, Geres relies on local economic actors to be the vehicles of adoption, commercialization and transfer of improved technologies and solutions. Globally, Geres directly empowers more than 1,300 entrepreneurs, with financial needs ranging from USD 700 to USD 100,000.
This study surveys the access to finance status quo in seven countries with Geres presence – Afghanistan, Benin, Cambodia, Mali, Mongolia, Morocco, and Tajikistan – and talks of its experience in helping stakeholders gain access to finance in Cambodia, Morocco and Benin. It concludes that affordability of the financial product, sense of ownership by the beneficiary, and sustainability of financial access are factors to be considered when introducing a financial mechanism into an intervention.
Information
Edition: Geres
Authors: Thibaut Vallet, Thomas Chaumont

Year: 2014
Language: English
Pages: 19