Being a Geres partner means taking action alongside us to limit climate change and its impact on the most vulnerable communities, by putting innovative, appropriate energy solutions into practice. Our partnerships are built up, lived and enhanced together.
ACTING TOGETHER FOR THE WELFARE OF ALL
Join the foundations who have placed their trust in us and get involved with us in the most appropriate partnership for you: financial sponsorship, skill sharing, donations in kind or product-sharing operations.
Financial sponsorship
Private sponsorship accounts for 20-30% of Geres funds and plays a key role in carrying out projects which could not come into being without the support of our partners in the world of business, foundations and endowment funds.
Your donations mean that you can support Geres overall activities or projects in a specific or priority area. Our joint commitment is based on an annual or multi-year agreement.
Skill sharing
Your organization may contribute its know-how, specific skills and/or the ad hoc support of its staff to assist our work, according to your wishes and our needs. Skill sharing is the subject of a partnership agreement, combined with financial sponsorship.
Donation in kind
You may support Geres by producing communications media, making premises available for events or supplying energy equipment. This is a way of providing us with not inconsiderable material assistance for our operations in France and internationally.
Product-sharing
If you are a company foundation, we can set up product-sharing together, by associating Geres with one of your products or services. The amount of your choice on each product or service sold online or in store, or based on a percentage of your sales, will go towards Geres field operations.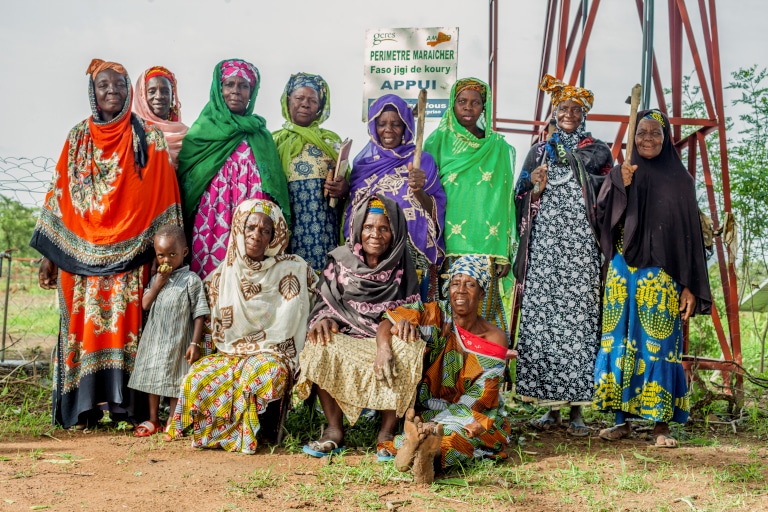 Geres, a trustworthy partner
Keen to build a long-term relationship of trust with its partners, Geres is committed to a quality and transparency approach.
In 2019,  Geres obtained the IDEAS label for the second time rewarding the quality of our governance, financial management and monitoring of the effectiveness of our activities. More than 80% of Geres funds go directly to our field operations. The accounts are regularly audited and may be consulted on our Transparency page.
Annual Report

To know more about our actions and our financial report.

Our charter of values

To know more about our ethical commitments and our values.
A team waiting to hear from you
If you want to get involved with us, Hasna Oujamaa and Léa Watine are ready and waiting to talk to or meet you. You may approach us completely confidentially to discuss your strategic orientations, leitmotiv and CSR and philanthropic challenges. Together, we can then examine the best way to set up a smart partnership within the framework of a Climate Solidarity approach.
You work in the private sector and you would like to commit to a more sustainable approach?