INSTITUTIONAL AND LOCAL ACTORS IN ACTION
The key to the success of an inclusive, solidarity-based energy transition lies essentially in the local design and implementation of public policies involving all stakeholders. Public partners are therefore an essential lever in the energy transition.
From policy-making to implementation of solutions
Institutions and local authorities, you can work with Geres to implement your strategy for developing the energy transition at the level of your territory as well as in respect of your property and services.
Enhancing knowledge of the climate and energy issues in your territory
Upstream of planning, Geres helps you to identify the climate and energy issues in your territory so that you can establish guidelines consistent with national and international policies and commitments.
Various participatory tools have been developed by Geres to analyse vulnerability to climate change, a territory's carbon footprint and energy flows for institutional, domestic and productive uses.
Supporting your climate and energy strategies and plans of action
Based on diagnostic elements and analysis of co-operation between stakeholders, Geres offers you support in designing, monitoring and evaluating climate and energy policies drawn up at the level of your territory or in respect of your property.
In Benin, for example, Geres helps the Collines Inter-municipal Group to determine its climate and energy policies together with the municipalities, local State services, local associations, private sector, etc.
Implementing specific demonstration projects
Drawing on its professional expertise, Geres supports the identification, implementation and monitoring of specific projects serving as examples for citizens and the private sector.
In the Provence-Alpes-Côte d'Azur region, Geres is, for example, playing an active role in the development of the methanation value chain in close co-operation with regional institutional players, establishing a consortium known as "Méthasynergie".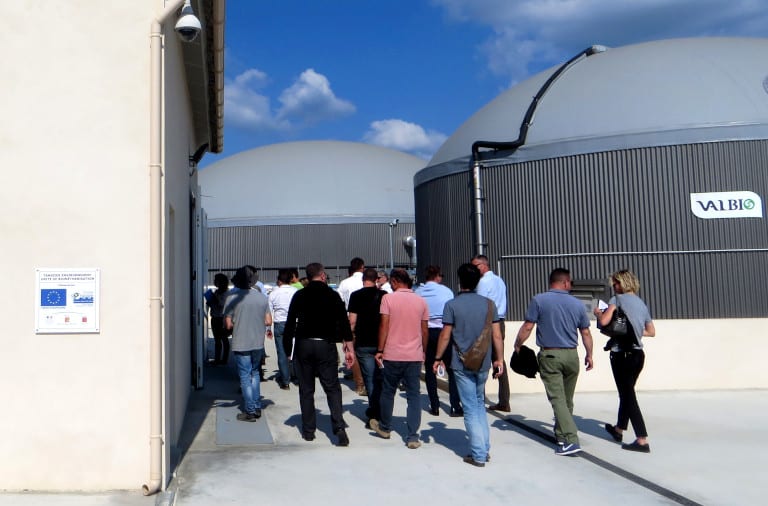 Mobilizing stakeholders in your territory and fundraising for your activities
Information to trigger action
Geres supports and trains local stakeholders to provide the staff of government services and economic operators with information and raise their awareness of good practice in rolling out energy transition solutions.
In Morocco, Tunisia and Tajikistan, Geres is developing Energy/Climate Information Services (ECIS) with local institutions, municipalities and businesses (SIEC) to encourage adoption of solutions to reduce energy consumption.
Involving the different stakeholders in building public policy
The inclusive energy transition means involving different types of stakeholders at different decision-making levels. Geres advises public authorities on setting up multi-level, multi-stakeholder governance and management arrangements.
In Cambodia for example, consultation forums involving the national, provincial, municipal and community authorities as well as the private sector help to boost co-operation and organize the supply of sustainable forest biomass for energy uses.
Raising funds to scale up
Geres offers you advice on putting together and implementing fundraising strategies with a view to rolling out and scaling up tried and tested transition projects.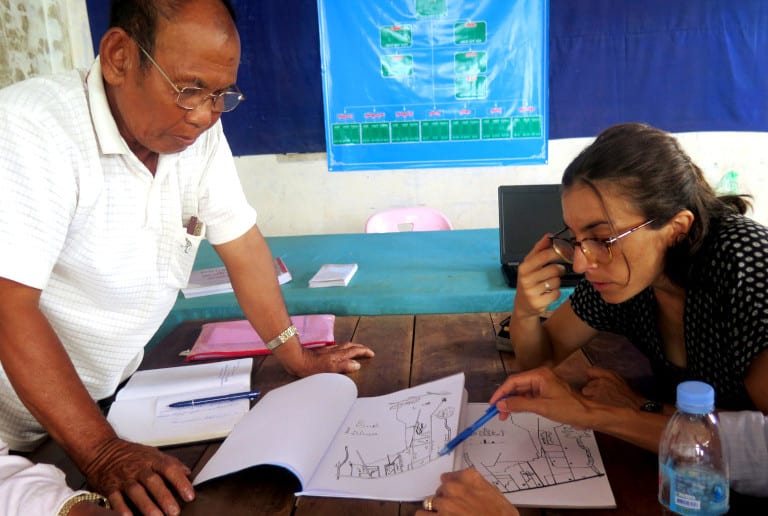 Do you want to speed up
the energy transition
locally?