Affordable warmth for all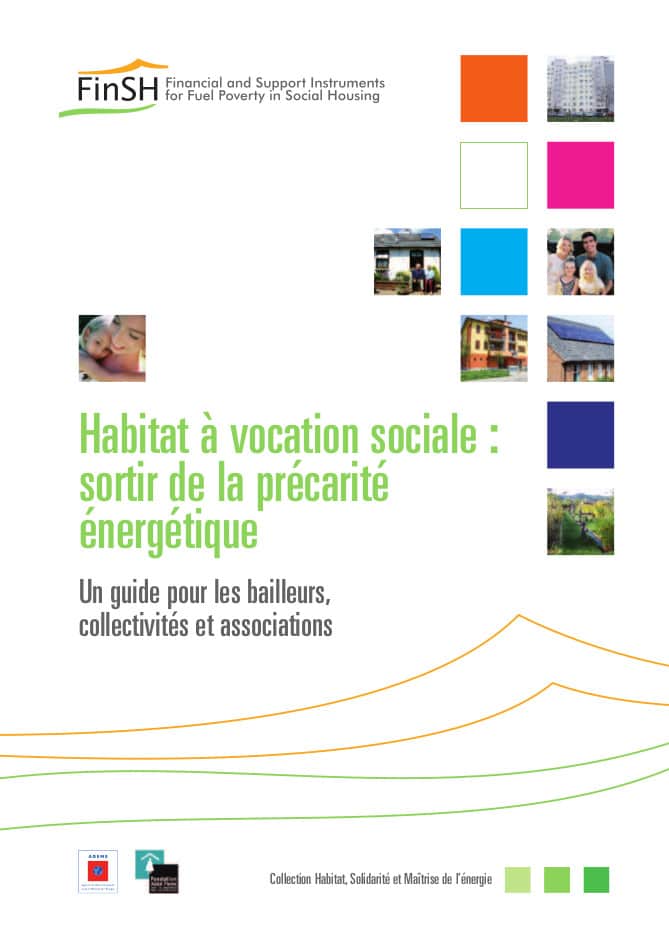 This guidebook has been produced as part of the European FinSH project – Financial and Support Instruments for Fuel Poverty in Social Housing. The FinSH project was established to develop support materials with regard to 'energy poverty' in social housing.
The not decent and unfit housing persists in the social housing stocks. Their occupants often lack the means to solve the situation. Designed for both social and private landlords, local authorities and supporting associations, this guidance document presents good practices and offers financial and operational tools to assist households in the sustainable retrofitting of their dwelling.
The guidebook compiles the results of two years of research in the FinSH project. The objective was to explore ways to reduce financial and social barriers preventing access to social housing retrofitting and energy efficiency measures.
The outcome of this study has identified holistic approach strategies that offer comprehensive and practical solutions adapted to fieldwork. Organized in eight chapters, this guide is a useful operational tool to eliminate these major obstacles and recreate leverage.
Table of contents

Taking a comprehensive and strategic approach
How to identify and reach residents at risk
Raising awareness and changing energy use behaviour
Involving residents in the retrofit process
Choosing the right retrofit measures
Financing a retrofit programme
What skills are needed?
Evaluation of retrofit programmes
References for further information
Information
Edition: ADEME, Coll. Habitat, Solidarités et Maîtrise de l'Energie
Author: Geres
Languages: French, English
Year: 2010
Pages: 47