Bagani tulu and the extraction of jatropha oil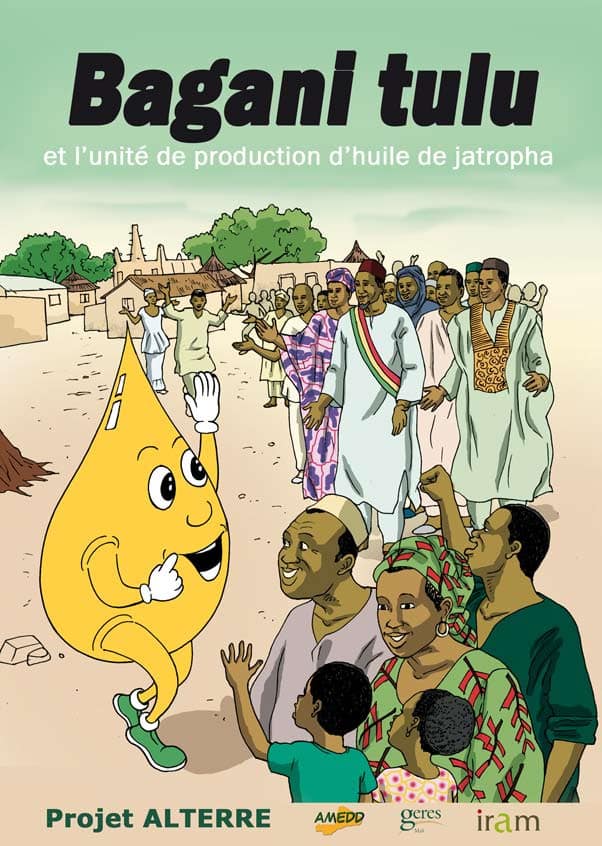 The ALTERRE Mali project is aimed at sustainable development of short biofuel supply chains and local energy services in southeastern Mali. It seeks to establish a Jatropha seed production and processing value chain so that local economic operators can partially or totally substitute Jatropha Pure Vegetable Oil (PVO) for diesel in their productive activities.
The comic book below aims at explaining in details the technical functioning of an extraction unit of Jatropha Pure Vegetable Oil in order to better understand the various steps of production and what is at stake. This format is convenient for a broad dissemination by the the ALTERRE project team and for new places to get acquainted with the jatropha sector.
Information
Edition: Geres
Authors: Geres Mali, Centre la Bande Dessinée de Bamako et K. Bayela Batandéo
Year: 2014
Languages: Français, Bambara
Pages: 14