Charcoal, Forests and Livelihoods in the Northern Cardamoms in Cambodia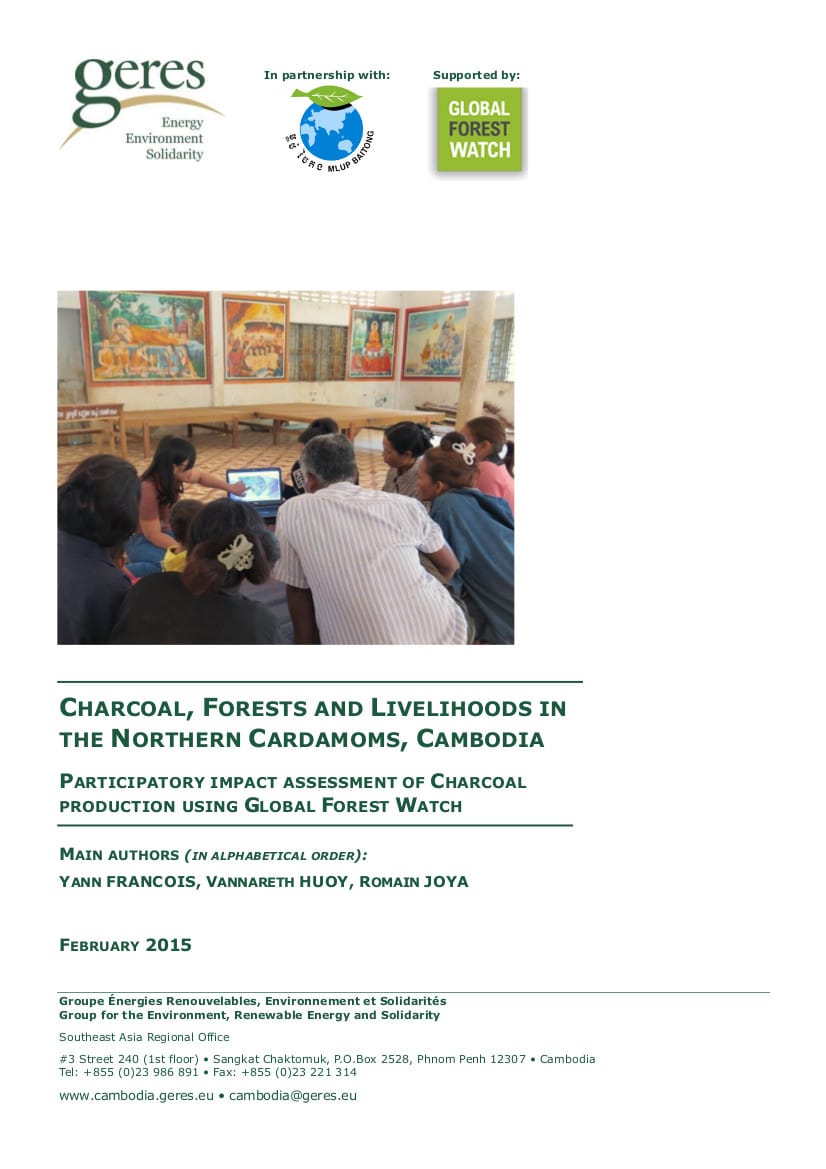 Located in the center of the fast growing South-East Asian region, Cambodia is changing quickly but with rapid growth also comes increasing social inequalities, deforestation and land degradation.
This study takes a look at the impact of charcoal production on forests.
It is a publication by Geres and the Cambodian NGO Mlup Baitong supported by the Global Forest Watch (GFW).
Information
Edition: Geres
Authors:

Yann François, Vannareth Huoy, Romain Joya (Geres)

Language: English
Year: 2015
Pages: 26