Climate vulnerability and resilience assessment – Central Highlands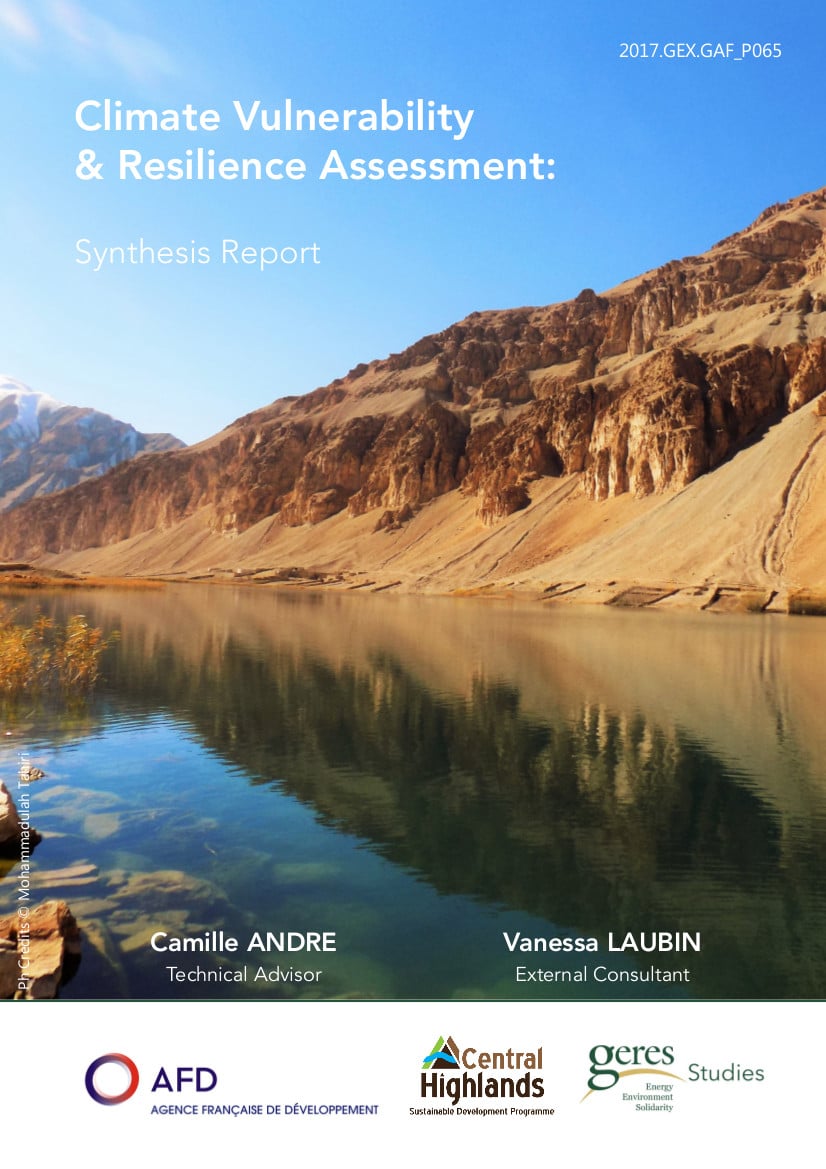 Afghanistan is the 11th most vulnerable country in the world towards climate change current and future effects and impacts. The Central Highlands, highly mountainous region with very cold winters, is one of the regions of intervention of Geres.
The Central Highlands Program, led by Geres and implemented in consortium with MADERA and Solidarités International is a three years-program that aims to increase living standards and quality of life of mountainous people living in rural areas of the Central Highlands Region of Afghanistan through natural resources management and promotion of rural development.
The study aims to give the most complete analysis of current and future vulnerabilities towards climate change effects and impacts for the local communities regarding their livelihoods. To do so, the analysis relies on the most accurate climatic data available coupled with the use of local communities' perceptions and testimonies.
According to the scientific models, climate evolution – warmer winters and summers and rarefaction of water resource due to a steady reduction of snowfalls and spring rainfalls – is going to keep following the same path than the one that is already observed and faced by local communities of the Central Highlands. This will have severe impacts on people's livelihoods such as agriculture, animal husbandry, housing conditions and non-agricultural livelihoods.
Information
Edition: AFD
Authors: Camille André, Vanessa Laubin
Language: English
Year: 2017
Pages: 88