Climate Vulnerability and Resilience of Ladakh Communities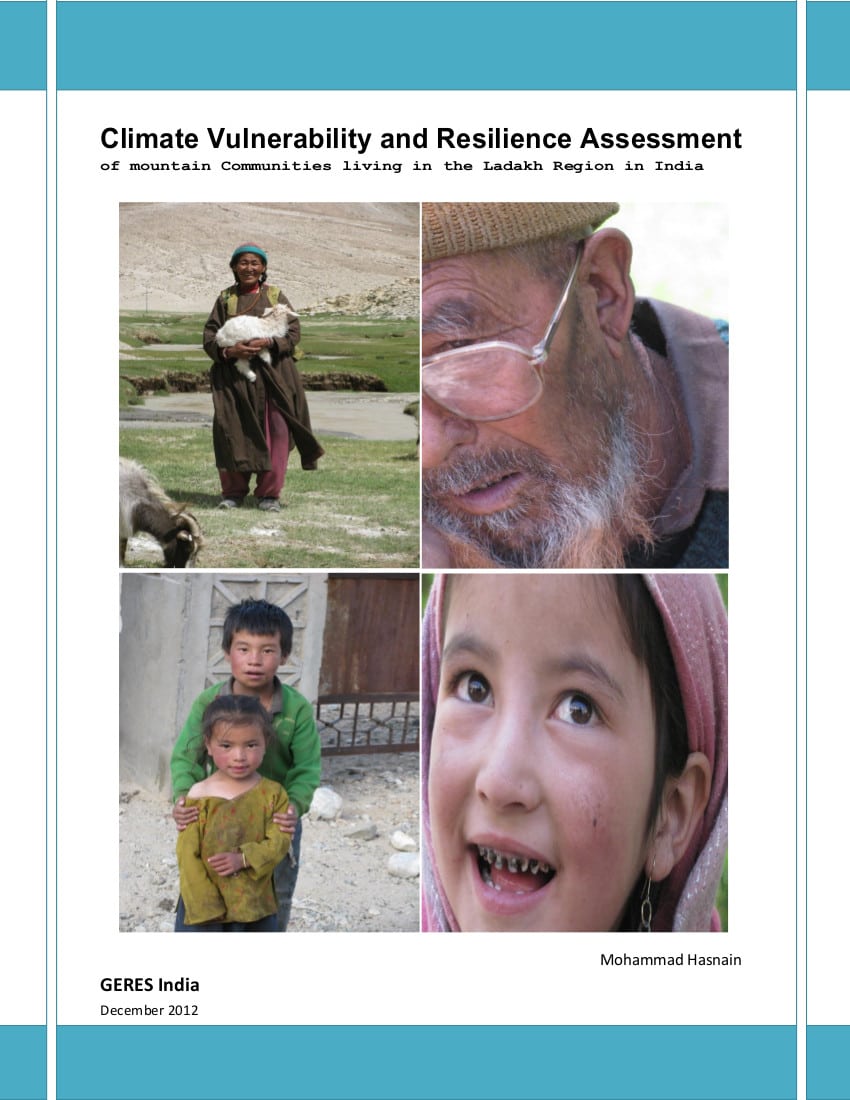 The Himalayas in general and the Tibetan Plateau (of which Ladakh forms a part) in particular are generally counted among global 'hotspots' for climate change (for a given level of global change, the regional climate of a hotspot will change more than other places). Yet there are few documented studies of the vulnerabilities faced by village communities of Ladakh region and their capacities to deal with them.
The study aims to improve understanding of how climate change, as also socio-economic changes, are affecting the lives and livelihoods of rural mountain communities inhabiting remote villages in this fragile cold desert region and how these communities are coping with and adapting to these changes. The ultimate goal would be to help in strengthening current and devising future adaptation initiatives.
Information
Edition: Geres
Author: Mohammad Hasnain
Year: 2012
Language: English
Pages: 33
Climate Vulnerability and Resilience Assessment of Mountain Communities living in the Ladakh Region in India