Energy assessment in Linguère and Ranérou-Ferlo departments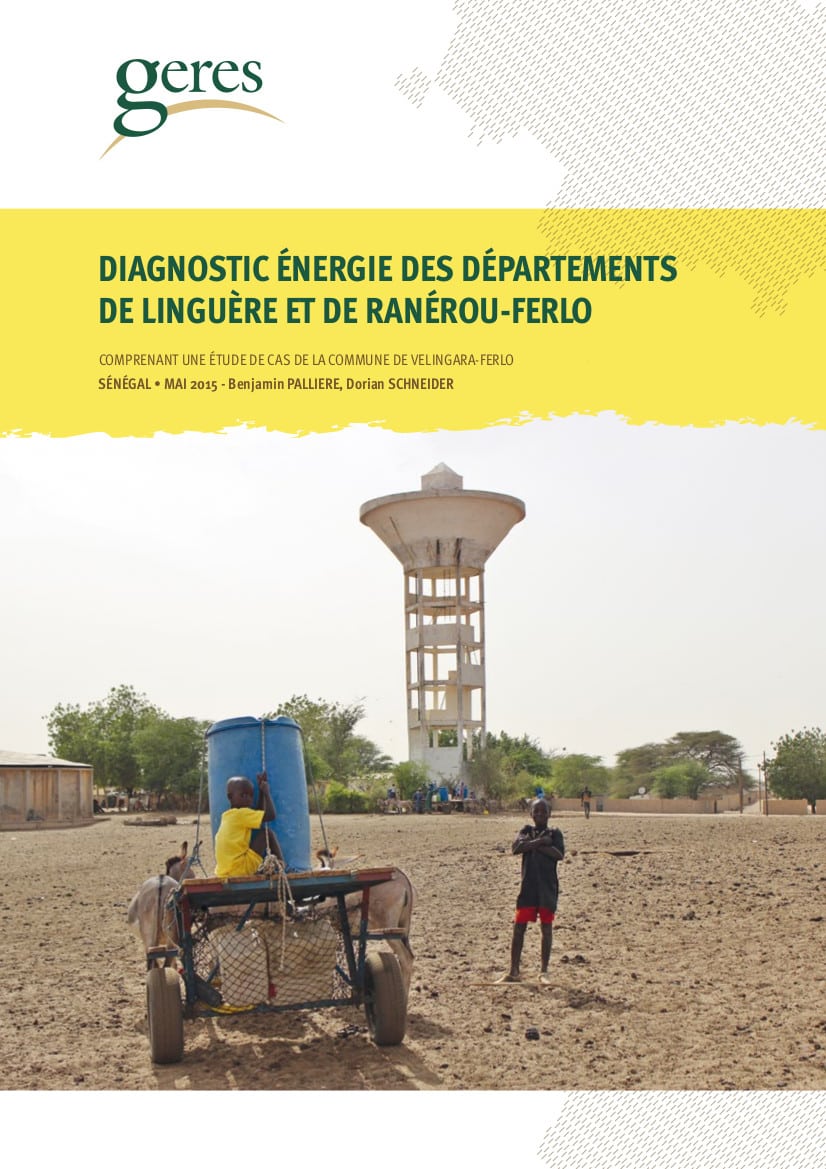 Energy is not only the leverage essential for our economic development and comfortable life, but also the primary source of the greenhouse gas that is damaging our environment. Environmental changes weaken the ecosystems of which people are an integral part and on which access to renewable energy also depends.
It is worth looking in detail at these antagonistic effects of energy, especially in the most fragile areas. The current situation must be described, but account must also be taken of future demographic and economic changes. Understanding the whole energy picture helps to provide elements for inclusion in development scenarios, whether in the form of constraints or opportunities, subject of course to sharing this knowledge with all stakeholders and inhabitants of the area.
Information
Edition: Geres
Author: Benjamin Pallière, Dorian Schneider
Year: 2015
Languages: French, English
Pages: 12