Energy saving solutions catalog for Kabul households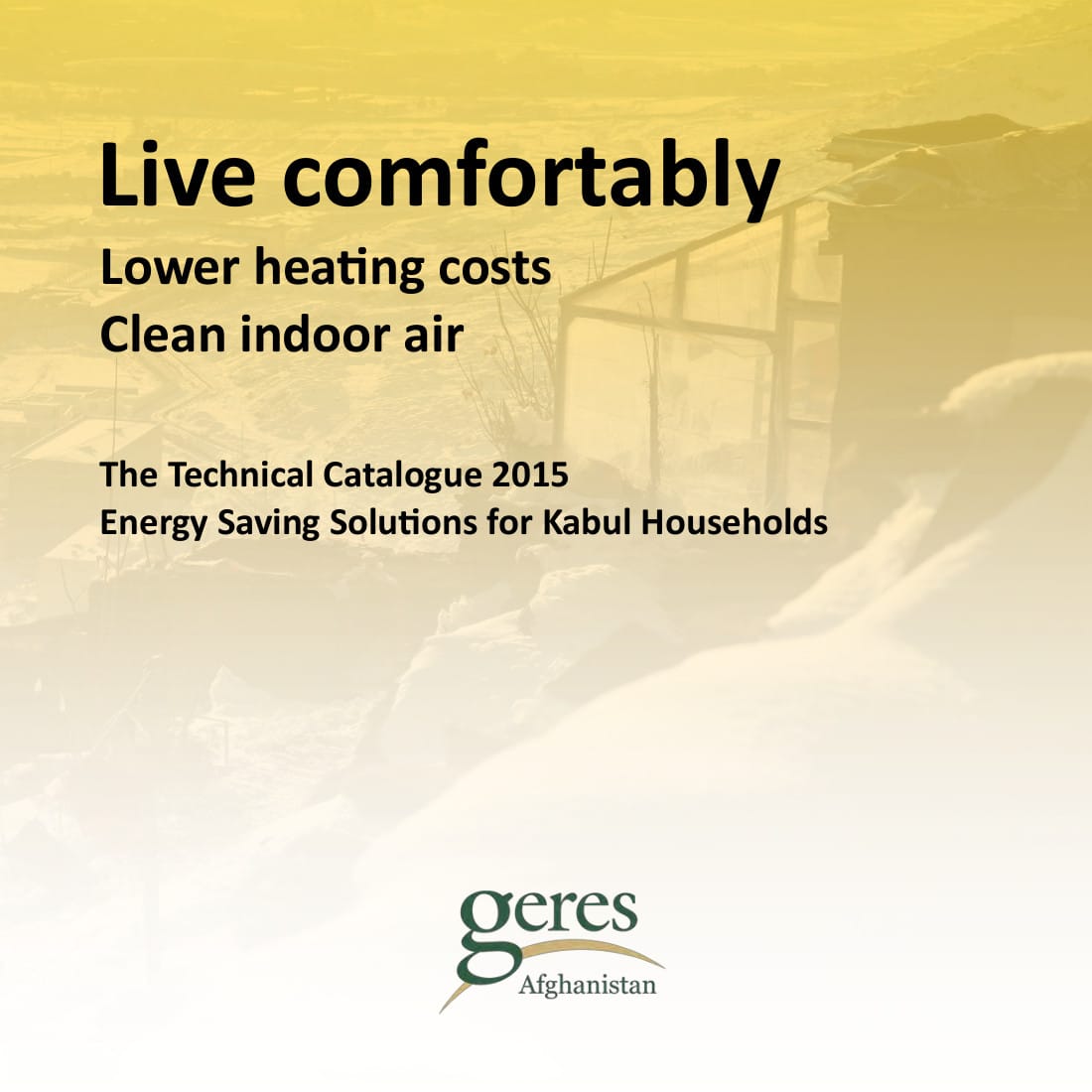 The beneficial effects of energy efficiency on living conditions, on reduction of fuel consumption, and on the environment can be clearly linked to the Afghan specificities. The climate is semi-arid, with a mountainous and continental climate, harsh winters, very hot summers and scarce rainfalls.
The renewal of natural resources is slow and fuel prices for heating and cooking are considered exorbitant by most households.
After 30 years of research in Central Asia, this catalogue covers a wide range of prices and a mix of technologies allowing 30% to 60% of fuel saving for the best combinations of solutions. Perfectly adapted to afghan households, they allow reduction of fuel consumption and preservation of natural environment. The technologies are proved efficient: in Kabul more than 3,000 households are already equipped with a mix of technologies to gain and keep the heat inside.
Information
Edition: Geres
Authors: Nicolas Früh, Geres Afghanistan team
Year: 2015
Language: French
Pages: 32