Guide to Small-Scale Hydropower and Environment in the PACA Region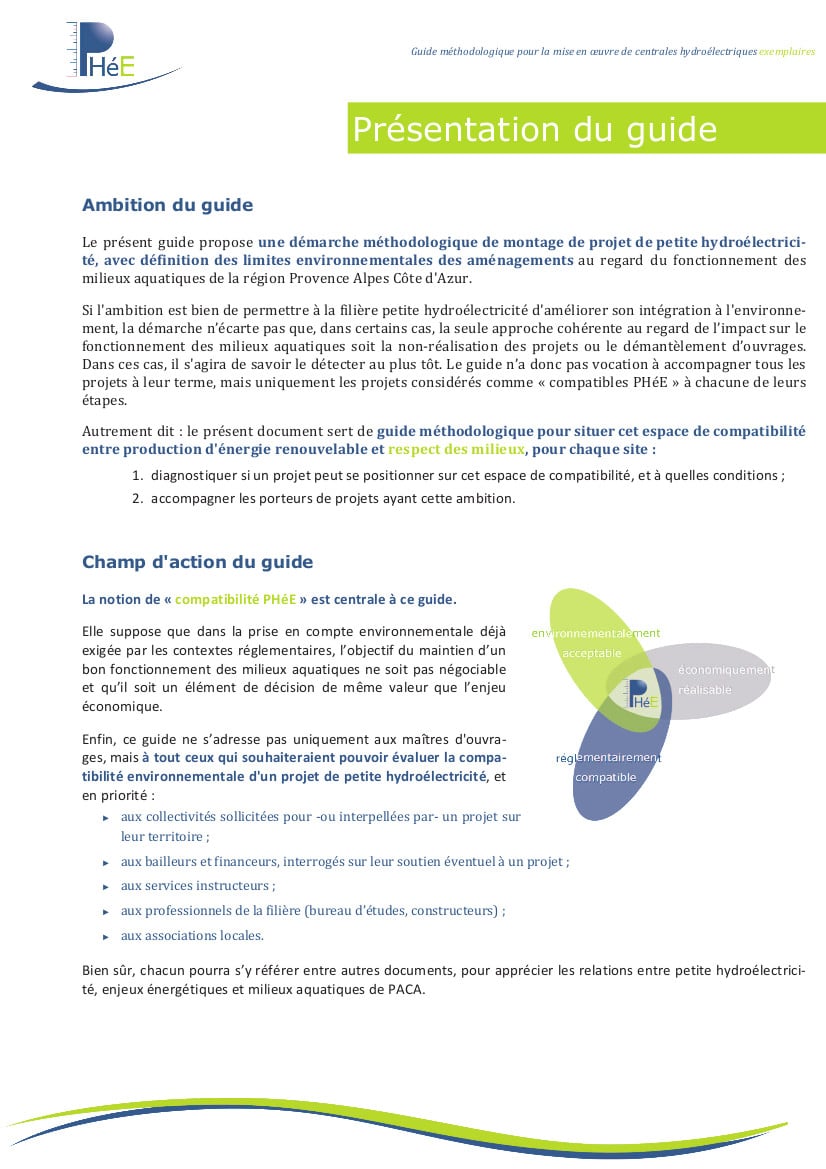 This guide suggests a methodological approach to setting up small-scale hydropower projects. It defines the environmental restrictions on such developments in the light of the operation of aquatic systems in the Provence Alpes Côte d'Azur region of France.
While the ambition is certainly to enable the small-scale hydropower sector to enhance its environmental integration, the approach does not dismiss the possibility that, in some cases, the only realistic way forward in relation to the impact on aquatic systems will be to avoid implementing projects or to dismantle existing structures. The important thing is to be able to detect such cases as early as possible. Consequently, the guide is not aimed at supporting every single project through to its conclusion, but only projects considered as "PHéE compatible" at every stage. In other words, this document offers methodological guidelines to help identify these areas of compatibility between renewable energy production and protection of aquatic systems, for each site:
Assessing whether a project can find its place in these areas of compatibility, and on what conditions;
Assisting project developers who share this ambition.
Type of publication: Pedagogical guide
Edition: Geres
Author: Geres, MRE
Year: 2012
Language: French
Pages: 165