Improved greenhouse: agro running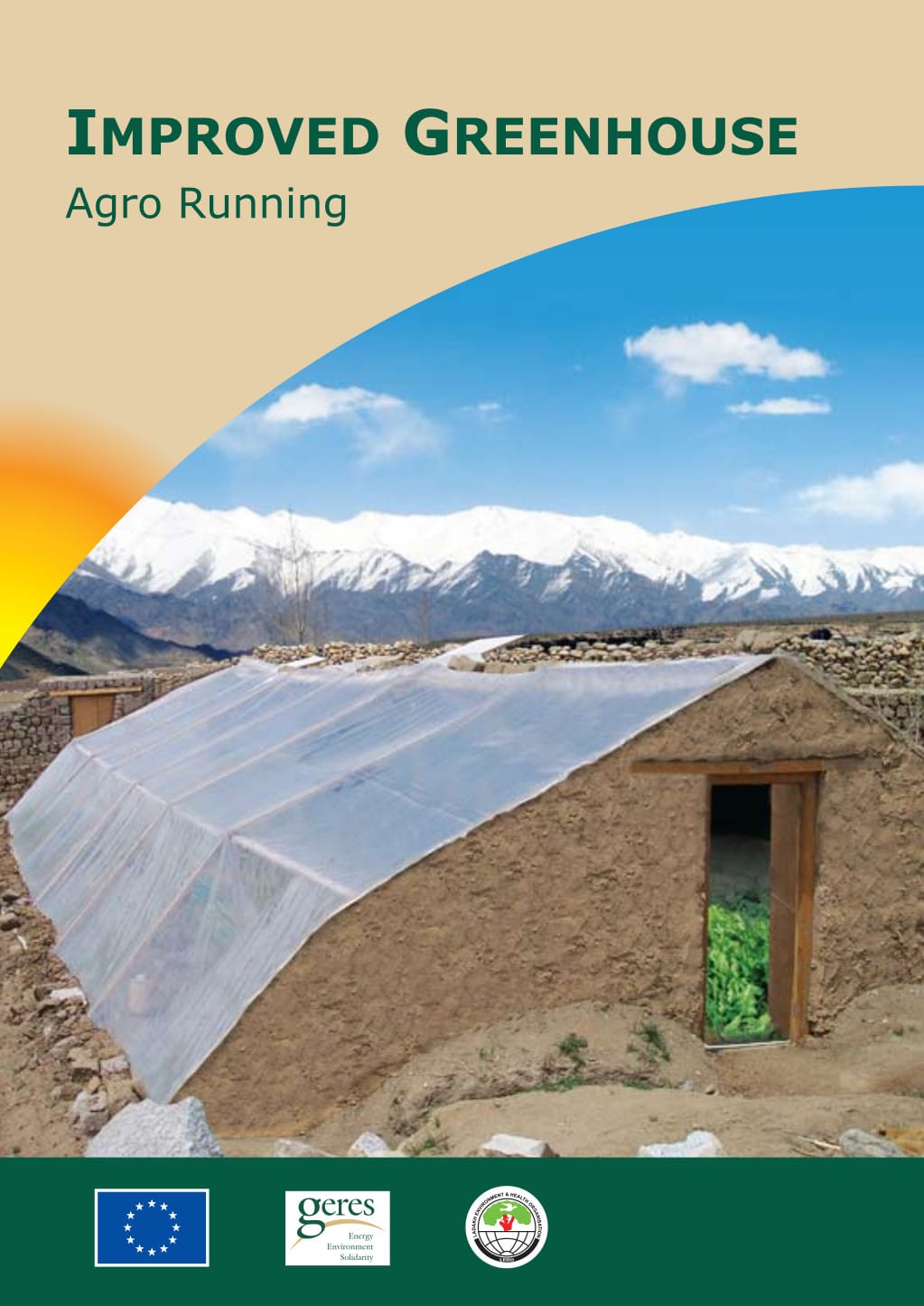 Due to the harsh winter conditions of Ladakh, fresh vegetables are quite seasonal and can grown only in open field from May to October. The region remains cut from the rest of the world for almost six mouths during the winter. Thus, the only means of supply for vegetables is being done via plane at astronomical prices.
Hence to meet the demand for green vegetables during the winter at reasonable prices LEHO introduced an innovative construction design to build the Improved Greenhouse that serves as a source of vegetables during the lean season. The innovative IGH design has been found to further enhance the vegetable production as well as the income generation potential of the people.
Contents
Improved greenhouse design
Main design concepts
The plant's nutrient requirements
Ventilation
Plot preparation
Sowing and thinning
Weeding
Mongol transplantation
Quantum and frequency of irrigation
Harvesting technique
Mongol seeds production
Soil fertility
Pest control
Compost
Information
Edition: Geres
Author: Geres
Year: 2009
Language: English, Russian, Tajik
Pages: 20