Innovative low-energy habitat solutions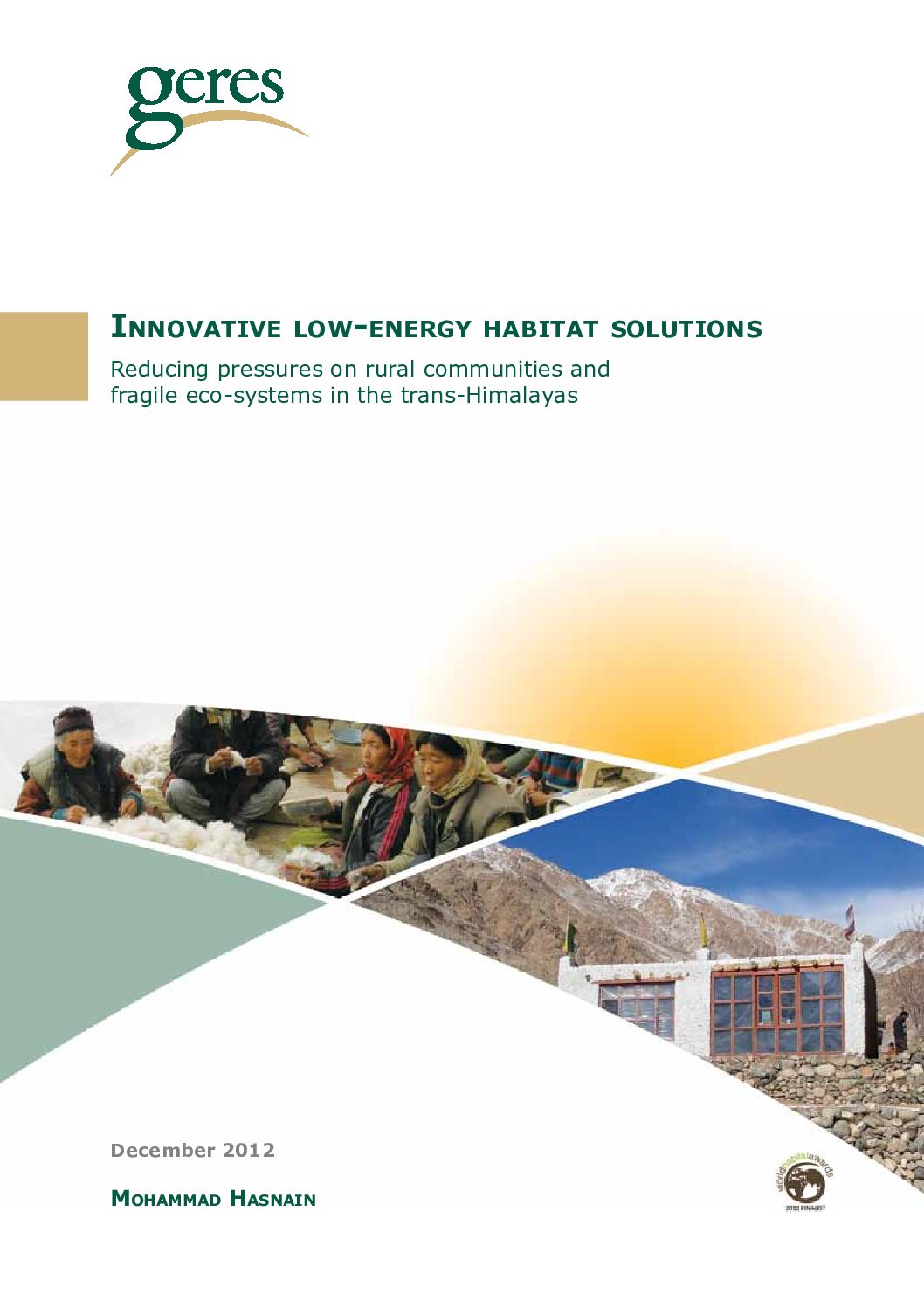 Reducing pressures on rural communities and fragile eco-systems in the trans-Himalayas
After successfully completing a project on improvising and popularising the technology of green houses for winter vegetable production in the cold arid region who's surface connection with rest of the world gets snapped for half a year during which time people have little access to fresh vegetables raising serious issues in the balance of nutrition and resulting deficiency diseases, GERES embarked on another ambitious journey of popularising Low Energy Consumption (LEC) houses.
The intention of this project is threefold: to reduce the vulnerability of important energy-dressants, breaking with their heavy dependence on imported fossil fuels and stop the degradation of environment.
Realized for the capitalization of the PSH project in India, this case study provides an understanding of the issues involved, to trace his steps and measure impacts.
Type of publication: Study
Edition: Geres
Author: Mohammad Hasnain
Year: 2012
Language: French, English
Pages: 24