Integrating climate change adaptation into development projects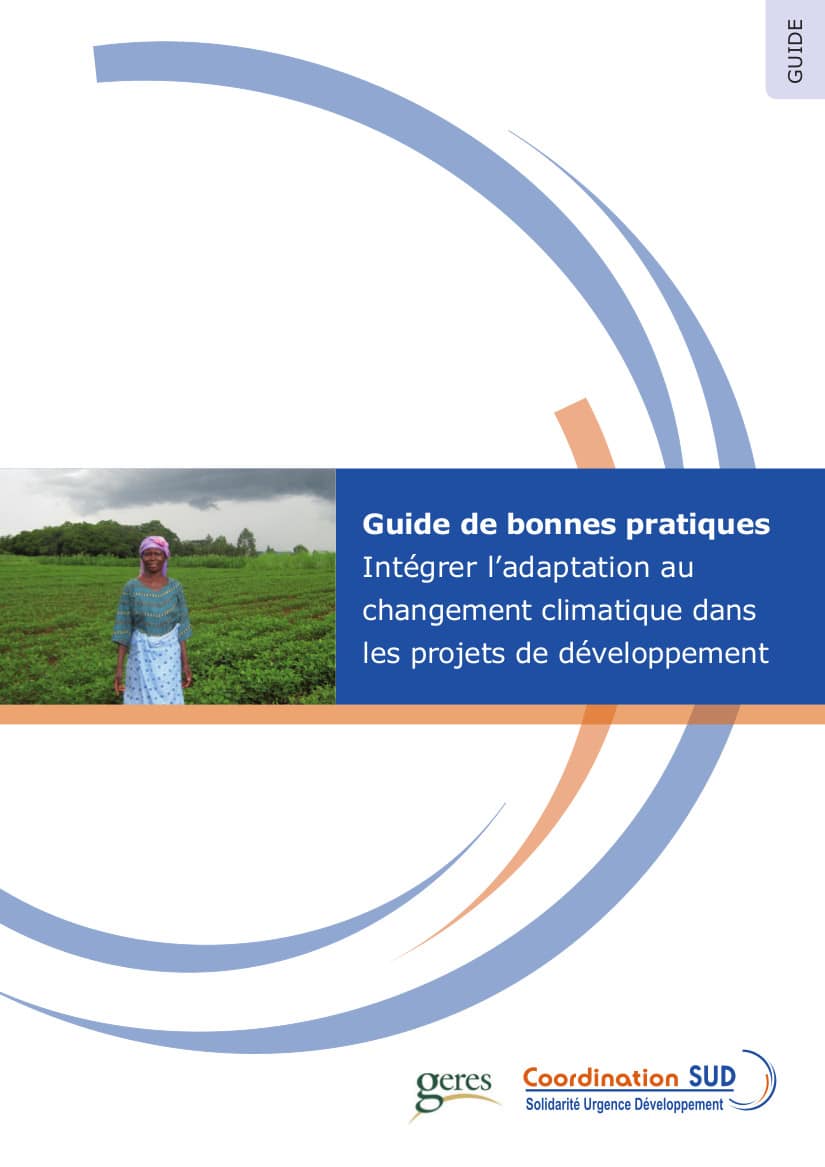 Geres has published this guidebook in the context of studies led by the Climate-Development Commission of Coordination Sud. Geres, in partnership with 4D, CARI and GRES led a study aiming at understanding the French NGO's perception of issues related to adaptation and good practices on the field.
Facing the uncertainty related to local impacts of climate change and the need to anticipate those impacts, NGO lack of points of reference, including references to diagnose vulnerability and adaptation abilities of communities and countries of the South.
The guidebook proposes concrete possibilities to run adaptation projects and good practices for NGO's.
Information
Edition: Geres
Authors: Geres
Language: French
Year: 2011
Pages: 76
Guide de bonne pratique – adaptation au changement climatique dans les projets de développement (French)