Anaerobic digestion in Provence-Alpes-Côte d'Azur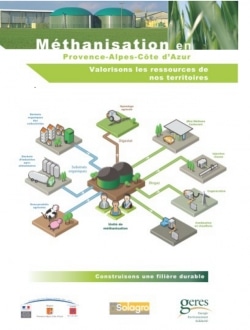 Anaerobic digestion makes it possible to recover organic materials to produce both a renewable energy and a fertilizer. It has many advantages for our territories as well as in terms of environmental impact. Supported as part of the State-Region-ADEME Project Contract, GERES, accompanied by Solagro, is working to strengthen the biogas sector in Provence-Alpes-Côte d'Azur in order to ensure its coherent start-up, and to lay the foundations for its durability.
Informing and raising awareness, coordinating the different actors, supporting the project leaders, these are the different missions that we carry out.
Information
Author: Geres
Year: 2011
Language: French
Pages: 4