Outcomes Magazine – Looking back at ten years of activity in Cambodia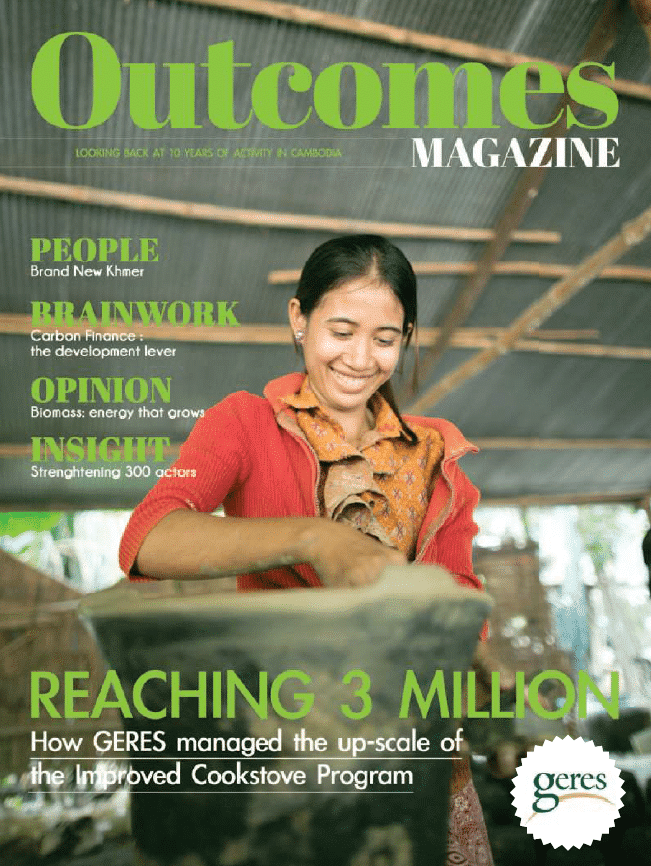 Reaching 3 million: how Geres managed the up-scale of the Improved Cookstove Program
It is not uncommon for promising programs to struggle to get past the micro-project stage owing to many different factors, including lack of funds, resources or support, or simply that the circumstances are not right.
In 1996, the Group for Renewable Energy, Environment and Solidarity (GERES) started designing a program to disseminate improved cookstoves.
As of today, we have distributed more than 3 million improved cookstoves in Cambodia. We want to share our story – both strategies and challenges – with you through this magazine. As an organization whose research and innovation are geared to serving people, we believe that development is first and foremost a human venture.
Information
Edition: Geres
Authors: A. Guinebault, M. Ruillet, I. Baskoro
Languages: French, English
Year: 2014
Pages : 36