Report on gender aspects of existing financial schemes for energy poverty measures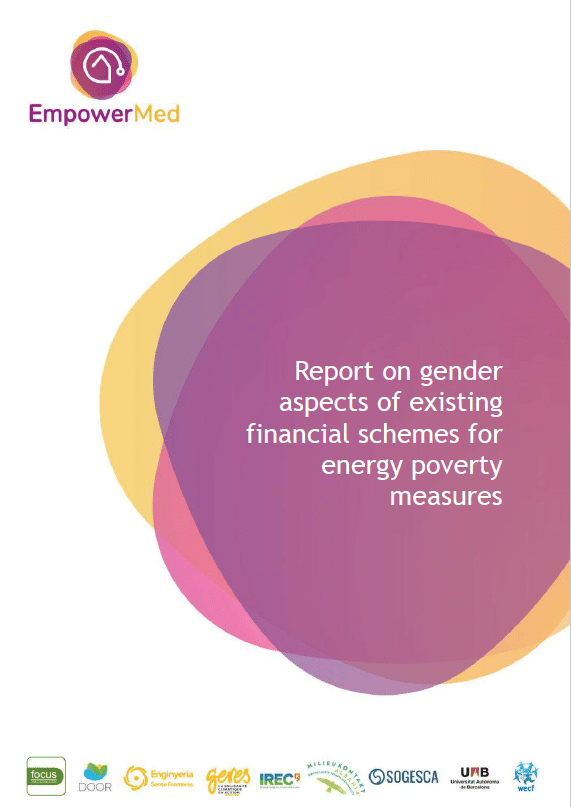 In this report, women are recognised in all their diversity, without assigning them the role of passive victims of energy poverty. This is because many women are active agents of change, who may purchase and operate energy-saving technologies and may be innovators of energy-efficient solutions themselves.
The purpose of this report is to enhance the understanding of the interlinkages between gender inequalities and energy poverty and the potential to overcome both in existing financial support measures.
Information
Author: Empowermed supported by the European Union

Year: 2020
Language: English
Pages: 50
Report on gender aspects of existing financial schemes for energy poverty measures