Study on Management and Regeneration of Pasturelands in High Altitude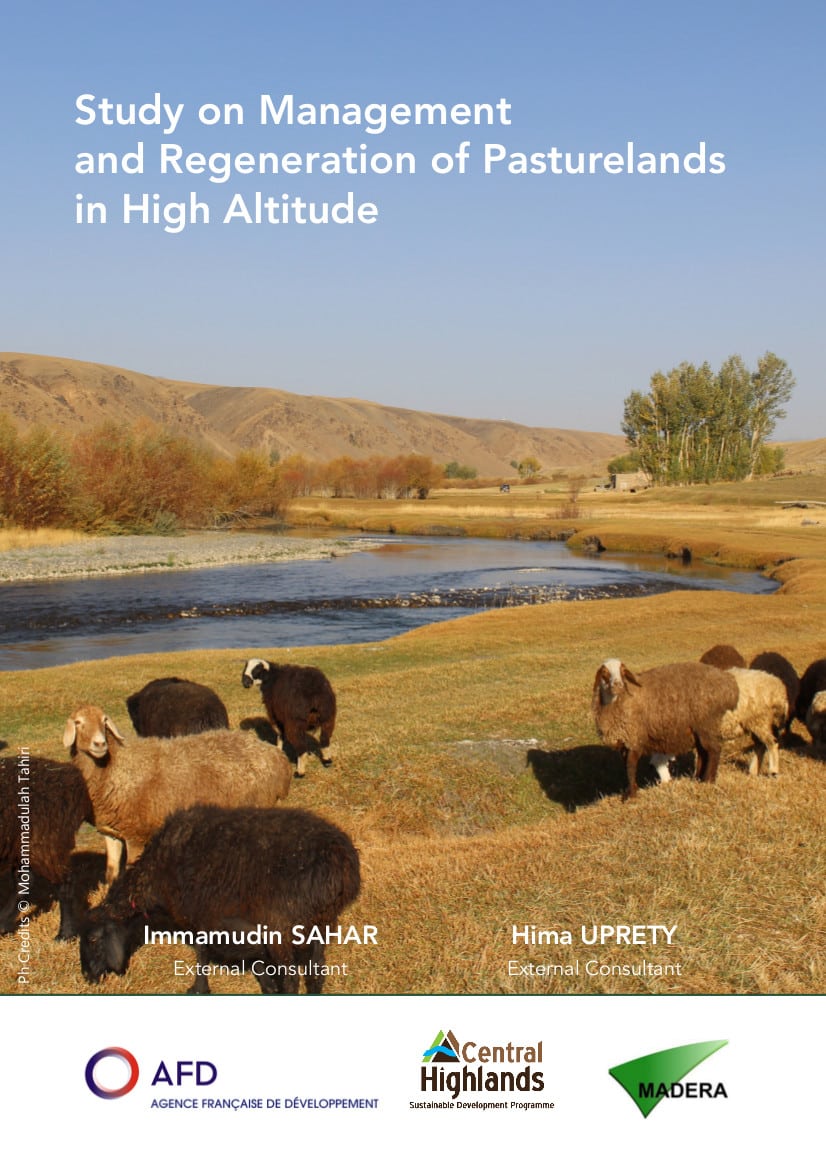 This study is part of the Central Highlands Programme in Afghanistan. This programme, funded by the French Development Agency (AFD), is conducted by GERES, and implemented in consortium with MADERA and Solidarités International. The aim of this programme is to increase living standards and quality of life of mountainous people living in rural areas of the Central Highlands Region of Afghanistan through natural resources management and promotion of rural development.
The main objectives of the study are:
To identify the factors facilitating and/or constraining the implementation of activities related to pasture restoration and pasture management (political and legal framework, cultural, tenure issue, etc.);
To make recommendations about how to overcome constraints, if any; and
To provide technical advice on regeneration techniques.
More specifically:
To clarify the ways in which the pastures are managed among the communities and the implications;
To clarify the land tenure situation regarding pasture areas and identify existing conflicts;
To identify gender-based divisions of labour regarding pasture and animal husbandry;
To identify suitable plants to be tested;
To explain the different cultivation methodologies based on different type of seeds and land;
To clarify cultivation time according to seed varieties; and
To describe appropriate pasture restoration techniques.
Information
Edition: AFD
Author: Immamudin SAHAR, Hima UPRETY
Year: 2017
Language: English
Pages: 44