Transparency study : an initiative of the Ethicarbone project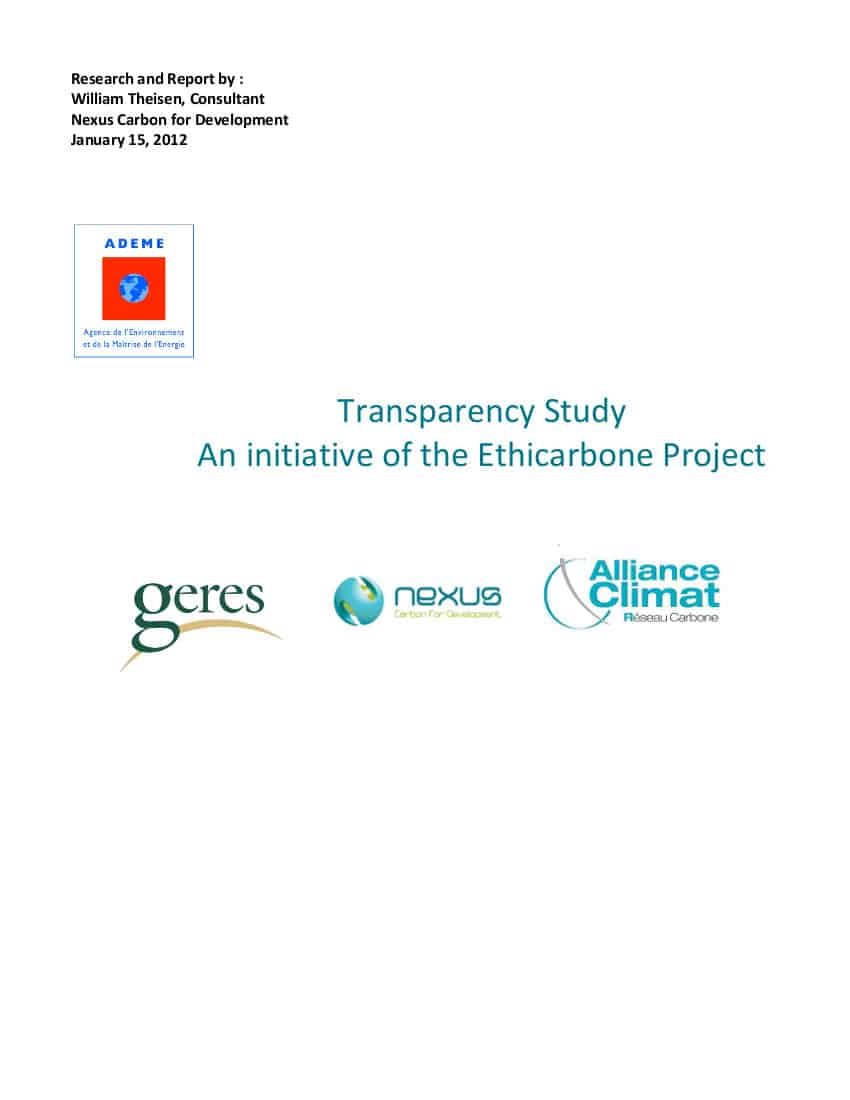 As of January 2012, Africa represented less than 3% of registered project activities for the Clean Development Mechanism implemented by the Kyoto Protocol. In this context, GERES' CEnAO project in West Africa aims to identify and minimize the barriers for local project developers to access carbon finance and to encourage the emergence of "ethical carbon credits" in West Africa.
The Transparency Study was conducted in partnership with Nexus in the context of this project. The study examines the flow of carbon finance information in the value chain and the ultimate impact of transparency, or lack thereof, on project developers in West Africa. The research focused on three improved cookstove projects that were registered and issuing credits from project activities in the region. The study allows for a greater understanding of how the carbon market currently functions from the local project developer's perspective.
Information
Edition: Geres
Author: William Theisen
Year: 2012
Language: English
Pages: 34