User guide to cassava processing equipment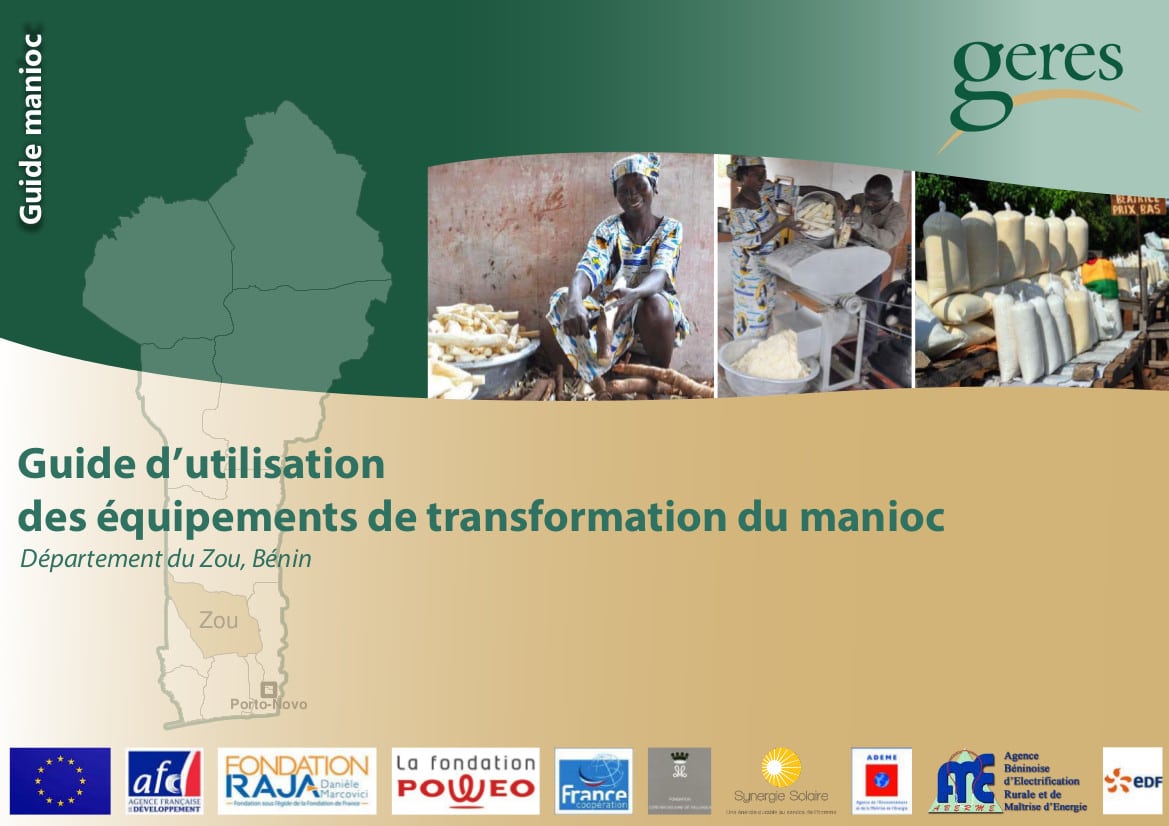 The "User guide to cassava processing equipment" is a technical capitalization document which describes the advantages and operation of the multifunction SETUP platform, as well as the various types of equipment received by the promoters for processing cassava.
It is based on comments and feedback from the GERES team and promoters supported by the project.
The guide is designed to provide instructions to the promoters (businesses and groups) who have received this equipment, so that they can operate it correctly and deal with servicing and maintenance.
More generally, the guide can also be used as a training aid for organizations working to support the mechanization of the food-processing sector in rural areas of Benin.
The guide contains:

a guide to good practice in processing cassava to produce gari and tapioca
a technical datasheet on the multifunction platform, which gives readers an insight into the concept and advantages of the platform as well as its operation
a technical datasheet on the engine, which explains how to operate, service and maintain it
a technical datasheet on each piece of equipment received by the promoters, which explains how to operate, service and maintain it
Type of publication: Technical guide
Edition: Geres
Author: Clémence Jouan, Dimitri Chincoun, Mathieu Goudet, Benjamin Pallière
Year: 2013
Language: French
Pages: 28