5 October 2022
Fulgence Akaffou: "We have already trained 30 groups of women processors to use improved cooking stoves"
In this interview, Fulgence Akaffou, biomass manager at Geres, answers our questions on the importance of rethinking cassava cooking in Benin, especially for women who are often responsible for harvesting firewood for food processing and cooking. A climatic and health issue.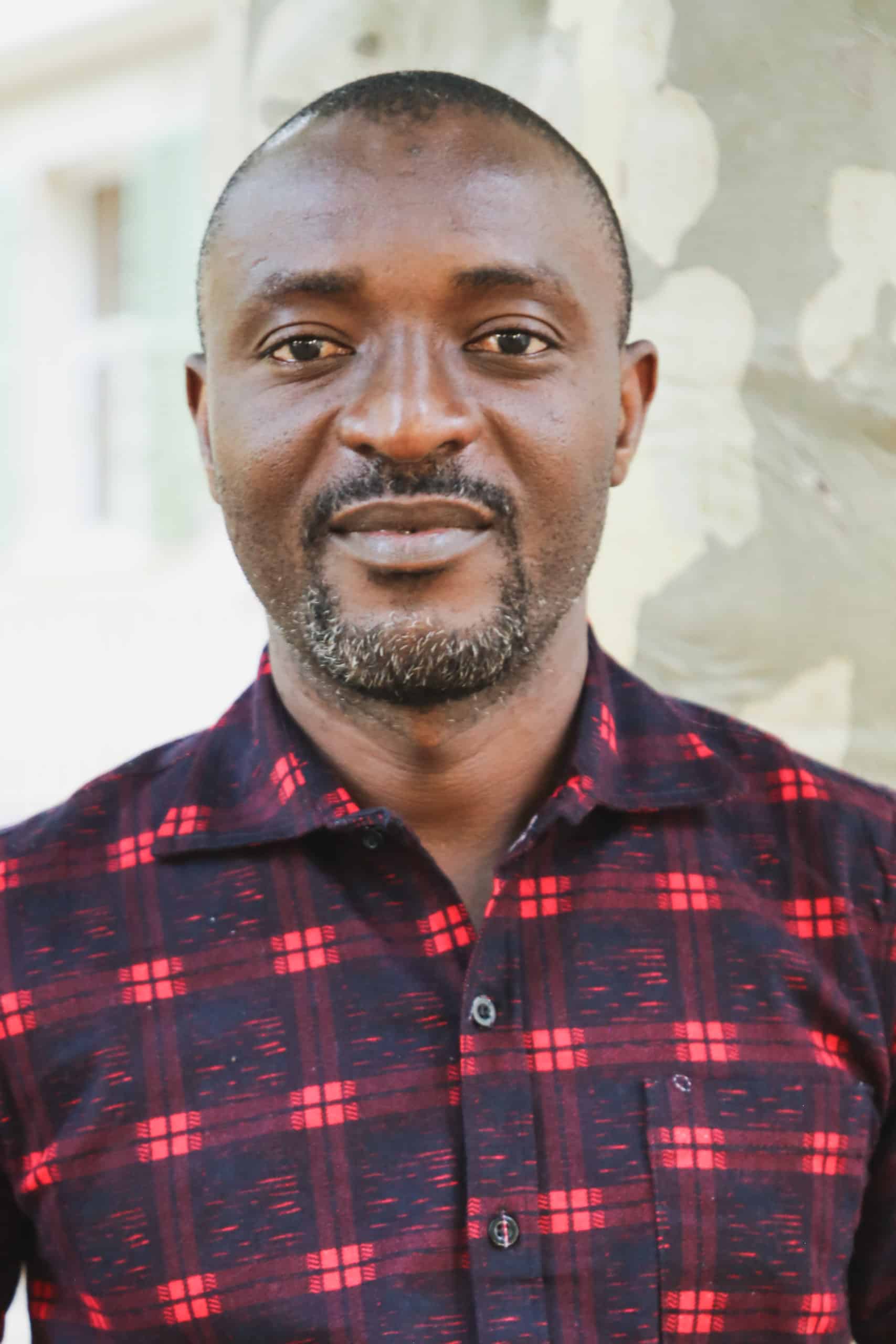 is an engineer, responsible for carbon finance and biomass projects at Geres.
What led you to work on cassava cooking/processing in Benin?
F.A : — In Benin, about 70% of women live in rural areas, where they do a great deal of agricultural work and provide food for their families. Women are responsible for harvesting firewood for food processing and cooking.
The cassava sector, with processing into gari or other by-products, concerns 4 out of 5 rural women, particularly in the Collines department in the center of the country.
What are the issues of this transformation?
F.A : — The transformation of cassava semolina into gari is a very energy-intensive roasting process that lasts from 8 to 11 hours. With the use of open fireplaces (known as "3 stones"), for every 100 kg of gari transformed, the women transformers consume on average 200 kg of firewood. In addition to this, there is the hardship and health risks for them and their young children, with heavy pollution of the domestic air due to the fumes and frequent burns.
Read : Job creation and forest preservation, explaining Benin issues
Who did you work with ?
F.A : — Two intermunicipal actors of the territory are involved :
The GIC, Groupement Intercommunal des Collines, brings together the 6 municipalities and works to define and implement the policies of this department.
The CoForMO, Forest Community of Moyen-Ouémé state, brings together 9 communes (including those of the GIC) for the sustainable management of the forest resources of the protected domain of Moyen-Ouémé.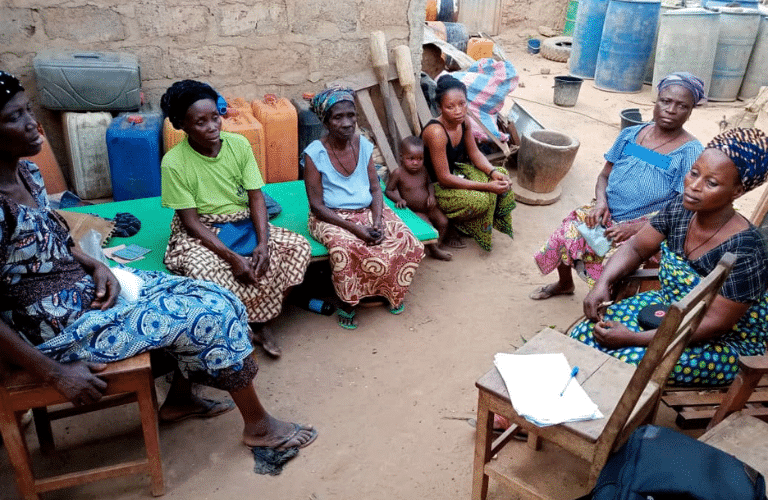 what solutions are you implementing and what are the main results ?
F.A : — An improved productive stove "ALAFIA", energy efficient and adapted to gari cooking, was developed and disseminated by the CEMAATERR project, a project aiming at reducing the carbon footprint and improving resilience to climate change in rural territories of the country, with demonstrations and tests in situ.
Here, for example, potters and women processors were involved in finding the most appropriate solution, which allowed them to explore energy efficiency, smoke control, but also raw material supply
30 groups of women processors have benefited from in situ training and close follow-up on this clay and metal cage hearth: use, manufacture and maintenance, in particular the production of earth aggregate to be autonomous in its maintenance and to realize it without cost.
To date, 90 collective stoves for the transformation of cassava into gari have been distributed to 30 women's groups.
After use, the feedback is positive.
Today, there has been a significant reduction in the use of wood and an improvement in energy efficiency of about 50%. We also note an improvement in the women's net economic income, thanks to the increase in production yields and the reduction in the amount of firewood used. Finally, the approach shows us that the working conditions and health of women processors are much better. This is linked to the quality and speed of cooking and the reduction of domestic air pollution.
The main challenge today, in view of the good results obtained by the CEMAATERR program, is to mobilize funding to continue and expand this action that meets immense social, economic and environmental needs.