Agricultural self-sufficiency and balanced nutrition for the rural population of Khangai
From 2010 to 2013, Geres is involved to supporting the development of market gardening in Mongolia and the implementation of a more balanced diet.
Context and challenges
The sedentarization of nomads in search of job opportunities creates pockets of poverty in small urban centers.
The rapid changes in lifestyle contribute to a growing demand and interest in locally-produced vegetables.
The local vegetable production and the local offer are limited due to harsh climatic conditions and the supplies imported from China turn out to be expensive and of poor quality when they reach rural markets.
Since 2012, in Arkhangai, the passive solar greenhouses developed by Geres have demonstrated their efficiency.
The 16 producer groups supported can now produce vegetables from mid-March until at least late November.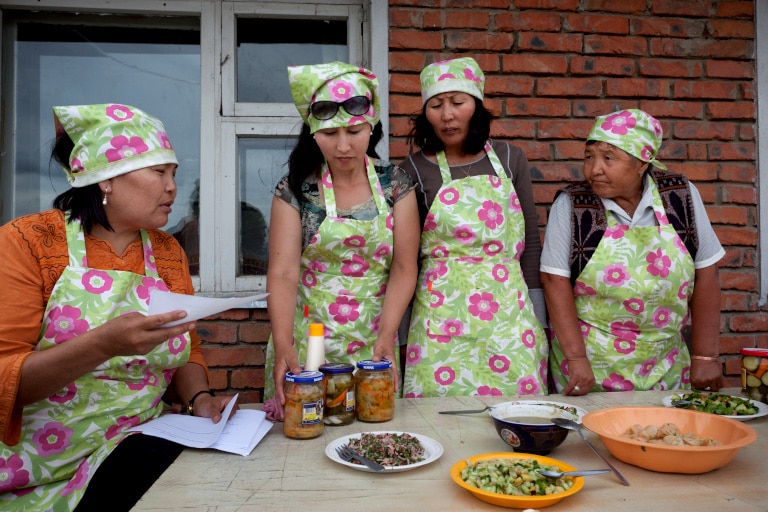 Objectives and s
olutions
Since 2010, in Mongolia, Geres has been involved in supporting the development of vegetable production with the following goals:
Create jobs opportunities and generate incomes for farmers by enhancing vegetable production in the Khangai region and by supporting the sale of high-added value vegetables in short-value chains through the introduction of passive solar greenhouses and a set of technical and business trainings.
Improve rural food security by enhancing the availability and accessibility of fresh vegetables throughout the year thanks to the diversification and extension of the growing period.
Promote balanced diets enriched in vitamins to improve health of rural inhabitants. The Khangai inhabitants will improve their nutrition by increasing their intake of micro-nutrient rich foods, particularly vegetables.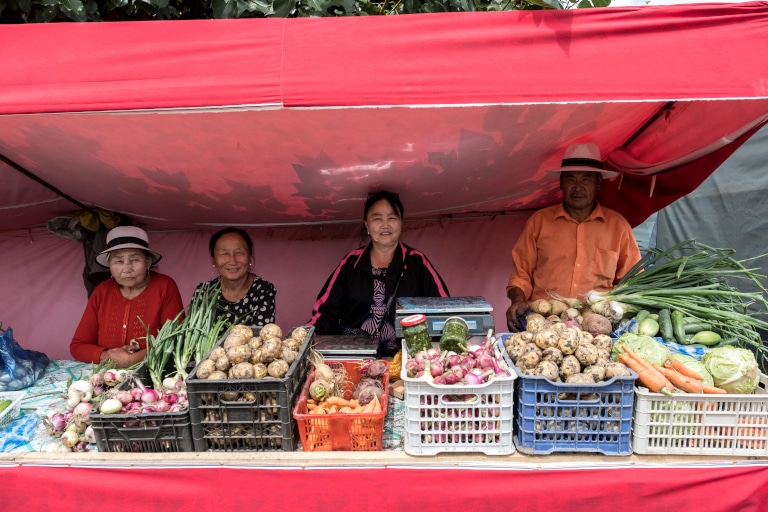 Partners
Financial partners
Fondation d'entreprise Louis Dreyfus
Principauté de Monaco
Technical partners
Agronomes et Vétérinaires Sans Frontières (AVSF)