Sustainable hamams in Morocco: an essential service facing an environmental challenge
This project, carried out from 2014 to 2018, aimed to reconcile ecology, profitability and tradition in Moroccan hammams through the energy modernization of the establishments.
Context and challenges
As a key part of social life, hamams are regularly visited by 95% of the Moroccan population, including many families who have no toilet facilities to attend to their daytoday hygiene needs. Hamams are a favourite meeting place and a public social space for women too. The sector employs around 200,000 people.
The generally energyintensive infrastructure, the hamams' mostly obsolete boiler rooms and a number of poor practices cause significant pollution and overconsumption of wood and water.
Against a background of climate change and pressure on forests, the growing scarcity and increased cost of these resources threatens the continued existence of hamams. Obliged to raise the price of access considerably, they sometimes end up having to close down.
In addition, the harmful smoke given off by hamams has negative impacts on the health of local people and workers. The stokers (fernatchis), who live and work in the technical area of the hamam, are the first to suffer, seeing their life expectantly reduced by indoor air pollution.
With a view to guaranteeing the continued existence of this traditional institution and the basic services it provides to local people, Geres and its local partner associations and institutions are working to help hammam owners bring about energy modernization of the sector.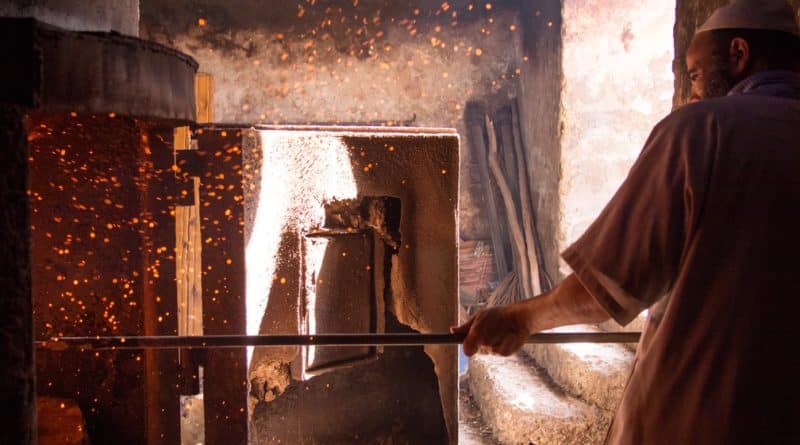 Objectives and solutions
Reduce the wood and water consumption of hamams; the harmful smoke affecting workers and local people; and greenhouse gas emissions.
Guarantee the sustainability of hamams and their affordability for the population.
To this end, the project proposes:
Energy modernization and technical monitoring of 10 hamams

Energy renovation advice for 40 additional hamams

Support for the emergence of local service and technology provision in the private sector to meet the need for modernization of hamams.

The project's fields of operation are the supply and processing of fuel and the production, distribution and management of hot water and heat.
Partners
Technical partners
EnSEn – moroccan NGO (Energy, Solidarity and Environment)

Moroccan National Federation of Owners/Operators of Traditional Baths

Urban municipalities
Financial partners
FFEM – 

the French Global Environment Facility

GEF Small Grants Programme

Itancia Endowment fund