After studying political sciences and then development and humanitarian aid, Justin became involved in climate and international solidarity issues with a focus on international negotiations, national policy and field projects.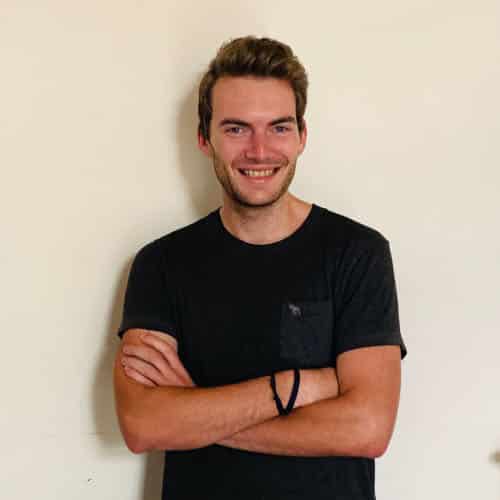 Job title
Climate & Development Assistant
Years' experience
2 years (joined Geres in 2018)
Skill set
Monitoring of climate and energy news
Writing of news flashes, opinion pieces and educational content
Initiation to climate finance and the carbon economy
Mobilization techniques for climate action
Network facilitation
Technical support to members of the Geres Expertise team
Geographical experiences
Study year in Russia (2015-2016), in St Petersburg.
Strong interest in the former Soviet area, particularly Central Asia and the Arctic region.
Languages
French, English, Russian (non-professional)
Training
Diploma in Political Science, Aix, 2013-2018 course:

> Degree level Political Science (2013-2016): Law, Economics, History, Sociology.
> Master 's degree level 1 International Relations (2016-2017): thesis on EU/Russia relations in the Arctic, awarded with honours, at Sciences Po Aix.

Master's degree 2  "Development and Humanitarian Aid", Paris 1 University – Panthéon Sorbonne, 2017/2018.
YOU WISH TO ACT IN FAVOUR OF SOLIDARITY
AND SUPPORT OUR ACTIONS?
Tell us who you are and discover your means of action
CITOYENS
Parce que la Solidarité climatique est l'affaire de toutes et tous, le Geres vous donne les clés pour passer à l'action.
ENTREPRISES
En tant que dirigeant·e d'entreprise, employé·e ou client·e responsable, vous avez le pouvoir d'agir au quotidien.
INSTITUTION & COLLECTIVITÉS
Soutenez nos actions en France et à l'international et devenez un acteur de la Solidarité climatique.
FONDATIONS
En vous engageant aux côtés du Geres, vous contribuez à la mise en œuvre d'actions innovantes et concrètes.