Farmers Field Schools Report – Central Highlands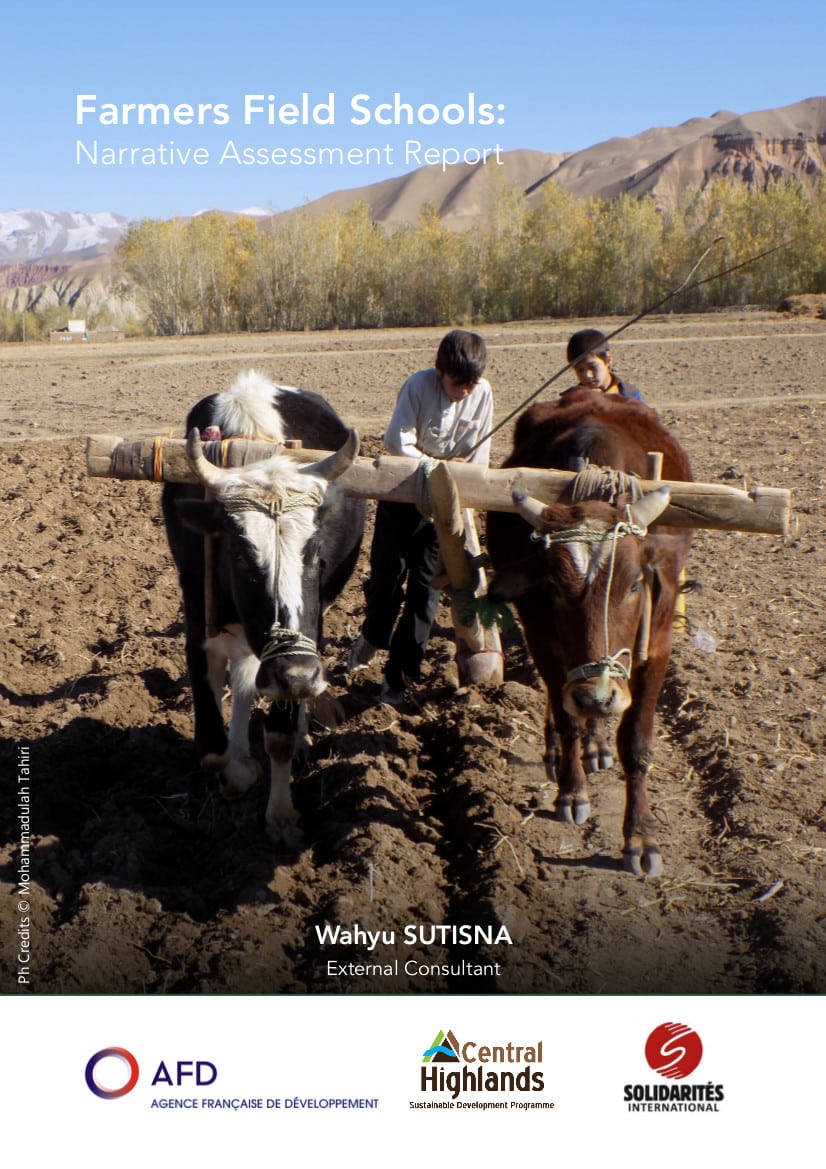 This study is part of the Central Highlands Programme in Afghanistan. This programme, funded by the French Development Agency (AFD), is conducted by GERES, and implemented in consortium with MADERA and Solidarités International. The aim of this programme is to increase living standards and quality of life of mountainous people living in rural areas of the Central Highlands Region of Afghanistan through natural resources management and promotion of rural development.
The main objectives of this study are:
To observe and assess the current implementation practices of the farmer field school methodology in agriculture and animal husbandry: identify the strengths and weaknesses;
To provide recommendations or suggestions to improve effectiveness of the current implementation practices in achieving the goal of the farmer field school methodology, and refine the areas of implementation.
Information
Edition: AFD
Author: Wahyu SUTISNA
Year: 2017
Language: English
Pages: 18