A manual of Solar Greenhouse construction in Ladakh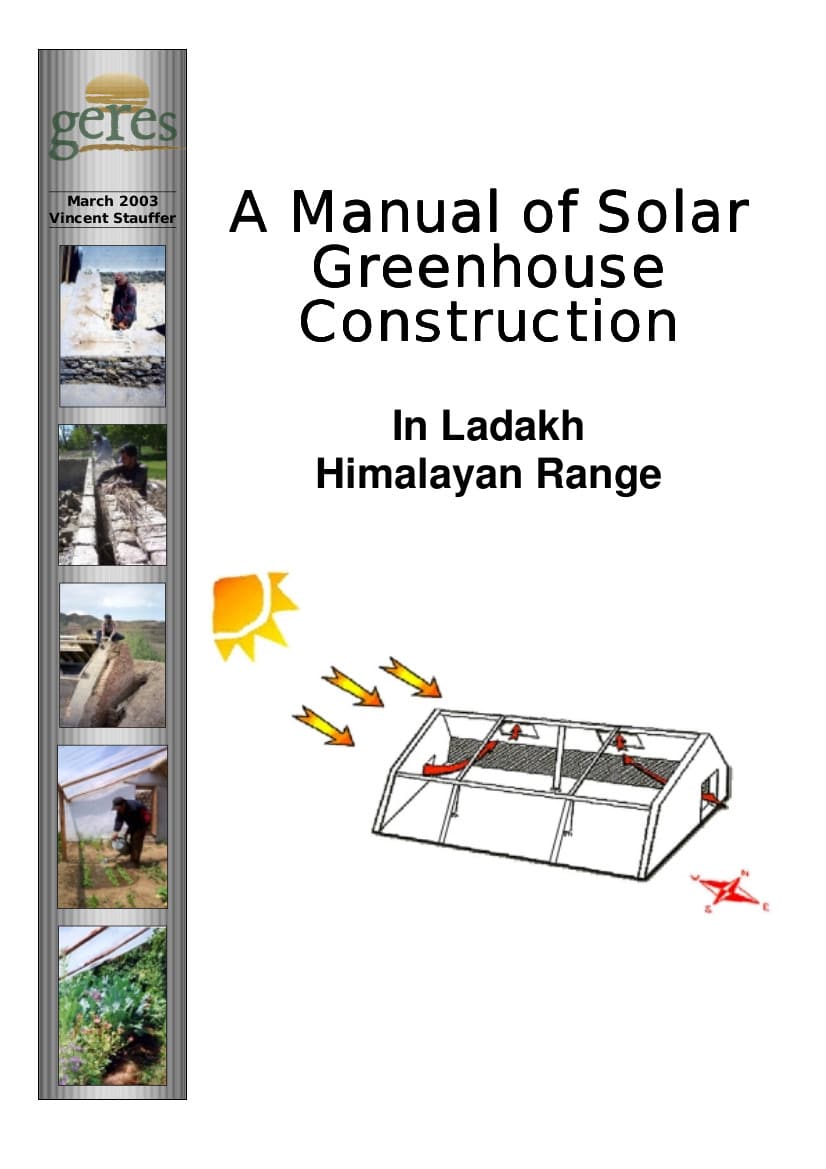 The greenhouse design proposed in this booklet is the result of practical improvements made by Indian NGOs and by farmers themselves of a design initially proposed by Geres. The main contributors to this design evolution are the marginal farmers of the Trans-Himalayan areas, who, because of their little resources, have been able to reduce the investment cost and to develop practical ideas to facilitate the greenhouse construction.
LEHO (Ladakh Health and Environment Organisation) was the first non governmental organisation to experiment the model. They undertook a huge work to improve the design and to train carpenters and masons to build greenhouses in remote areas.
Information
Edition: Geres
Author:

 

Vincent Stauffer
Language: English, Nepalese
Year: 2003
Number of pages: 67