Passive Solar Housing in India: impact study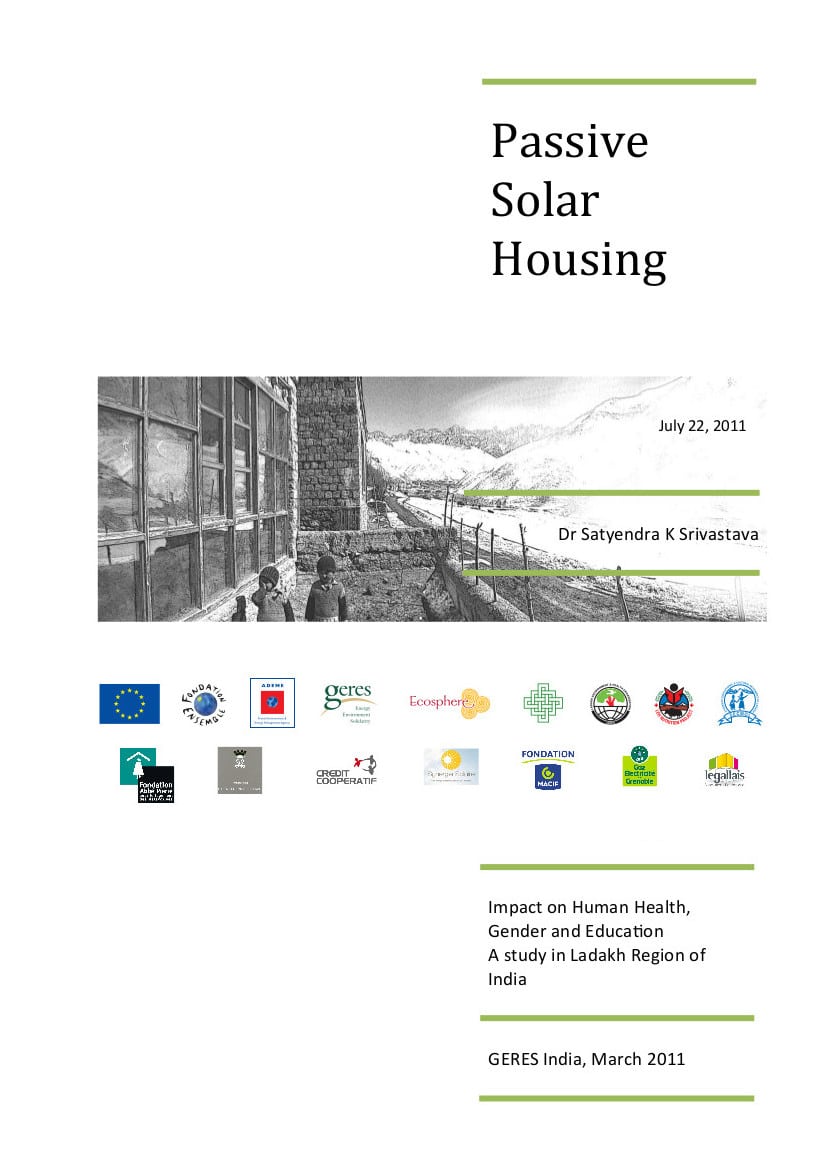 Indoor smoke, resulting from bio-fuel contains a range of health-damaging pollutants, such as small particles and carbon monoxide. In poorly ventilated dwellings, indoor smoke can exceed acceptable levels for small particles 100-fold. Exposure is particularly high among women and young children, who spend the most time near the domestic hearth. This "kitchen killer" turns out to be responsible for 1.6 million deaths and 2.7% of the global burden of disease. In developing countries, indoor air pollution is the fifth highest health threat.
On a related note, better thermal insulation reduces exposure to extreme temperatures and risk of respiratory and infectious diseases; thermal comfort is also associated with better mental health3. Passive solar housing addresses these two vital facets of Ladakhi rural life with a clean eco-friendly technology.
GERES India has been promoting PSH in the Himalayas since 2006.
This activity, which was conducted in March 2011, studies the impact of passive solar housing on human health and related activities (leisure, productivity), in Leh and Kargil districts of Jammu & Kashmir state of the Indian union.
Type of publication: Study
Edition: Geres
Author: Dr Satyendra K Srivastava
Year: 2011
Language: English
Pages: 53