Suppressed Demand and the carbon markets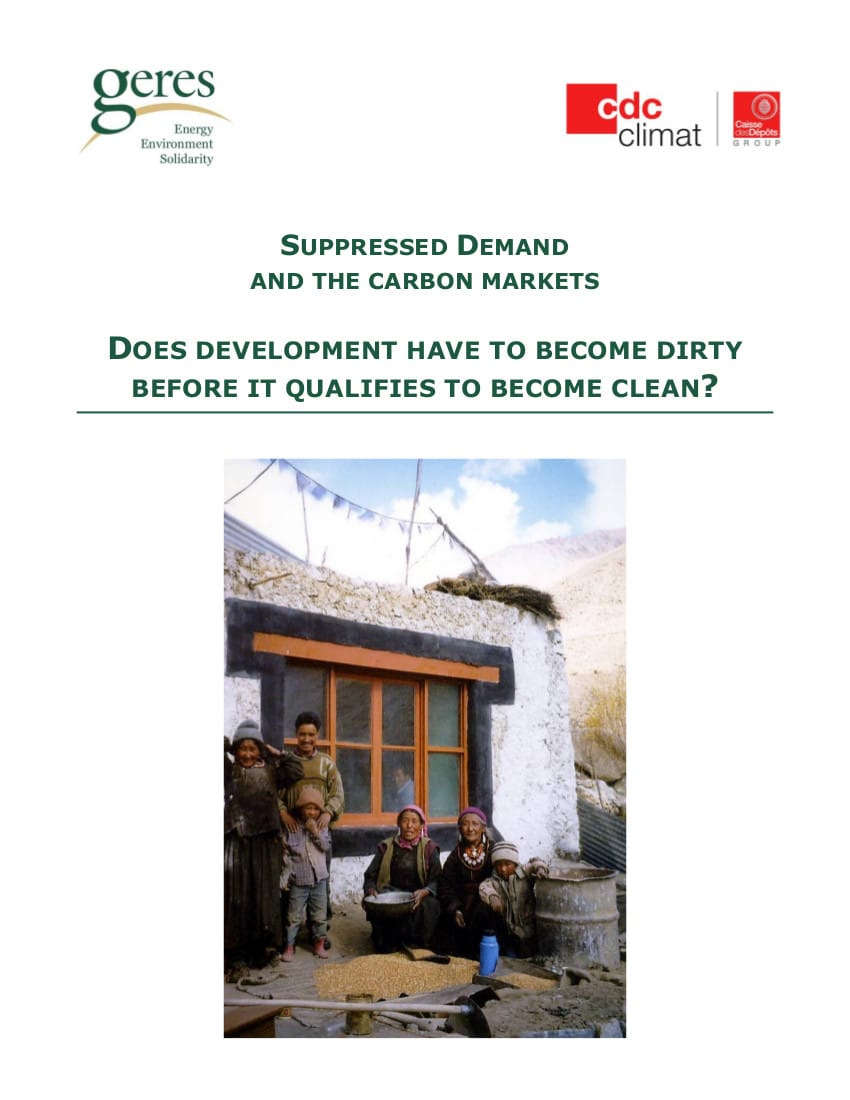 Geres conducted in 2011, with the support of CDC Climat, a 1-year research study on Suppressed Demand. This concept aims at combating climate change while achieving the UN's Millennium Development Goals. A better integration of Suppressed Demand in developing carbon projects means anticipating the growth of greenhouse gas emissions in the least developed countries to help project developers get a better access to carbon credits. Such a method will help poor populations meet their needs for access to energy while encouraging their direct transition towards the use of clean energies.
In this perspective, Geres conducted three case studies of Suppressed Demand in CDM projects:
Ceramic Water Purifiers in Rural Cambodia
Improved Cooking Stoves in Cambodia
Passive Solar Homes in Northern India
These case studies have been compiled in a 48-page report.
Throughout 2011, Geres also coordinated the efforts of a Suppressed Demand Working Group (SDWG), led by Geres.
It was established during the 16th Conference of the Parties (COP) in Cancun as an advocacy group to provide constructive criticism and inputs to the CDM Executive Board on the topic of Suppressed Demand. It brought together project developers and experts from various institutions who decided to sign a joint position paper that was eventually presented during the 17th COP in Durban. This two-pager gathers a few general recommendations to operationalize the concept in the CDM framework and is available for download on this page as well.
Type of publication
Edition: Geres
Author: William Battye, Kimberley Buss, Marina Gavaldão
Year: 2011
Language: English
Pages: 48