Technical Catalogue of Energy Saving Solutions for Kabul Households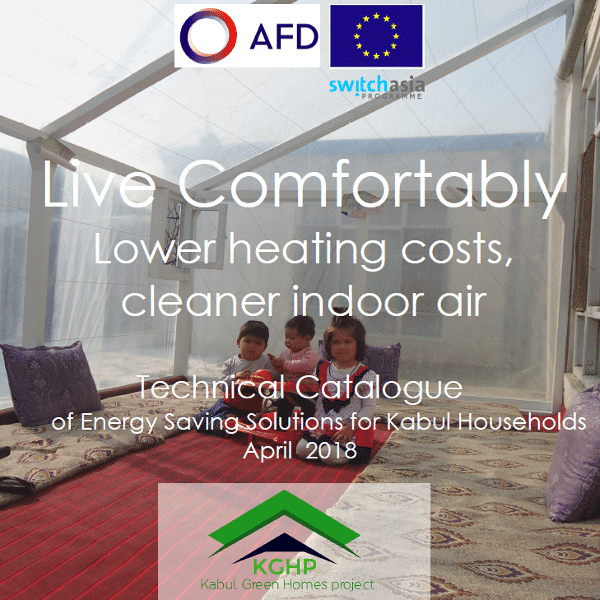 This catalogue of technologies adapted to residential houses in Kabul aims to promote sustainable solutions for reducing domestic energy consumption and improving health.
It is part of the Kabul Green Homes Project implemented by Geres, the Rural Movement Organization and the Afghanistan Microfinance Association in collaboration and coordination with the Kabul Municipality in 15 districts of the city. The French Development Agency and Switch Asia (EU) support this program.
Information
Language: English
Year: 2018