14 September 2020
Geres and its partners are mobilizing in Cambodia for a more sustainable, more competitive garment industry
As part of our work to promote sustainable energy practices in Cambodia, we are proud to announce the launch today, 11 September 2020, of the Switch Garment project with the Global Green Growth Institute (GGGI) and the Garment Manufacturers Association of Cambodia (GMAC).
The garment industry in Cambodia plays a leading role in the economic fabric of the country and its exports. It is also, however, extremely energy-hungry and the source of greenhouse gas emissions.
This joint project, supported by the European Union's SWITCH-Asia Programme until 2024, aims to increase the competitiveness and sustainability of the Cambodian textile sector and reduce greenhouse gas emissions from country's textile factories, by facilitating the adoption of sustainable energy solutions in those factories.
Modelling by the GGGI (Global Green Growth Institute) has shown that a 20% increase in energy efficiency in the clothing sector could bring about a 31% increase in the sector's energy productivity by 2030, along with savings of up to $2 billion.
If it is to meet this energy and ecological challenge, the Switch Garment project must therefore boost investment in sustainable energy practices, including energy efficiency measures and the transition to renewable energy sources – including for wood energy – in the Kingdom's factories.
Read about our project too: Promotion of Sustainable Energy Practices in the Garment Sector in Cambodia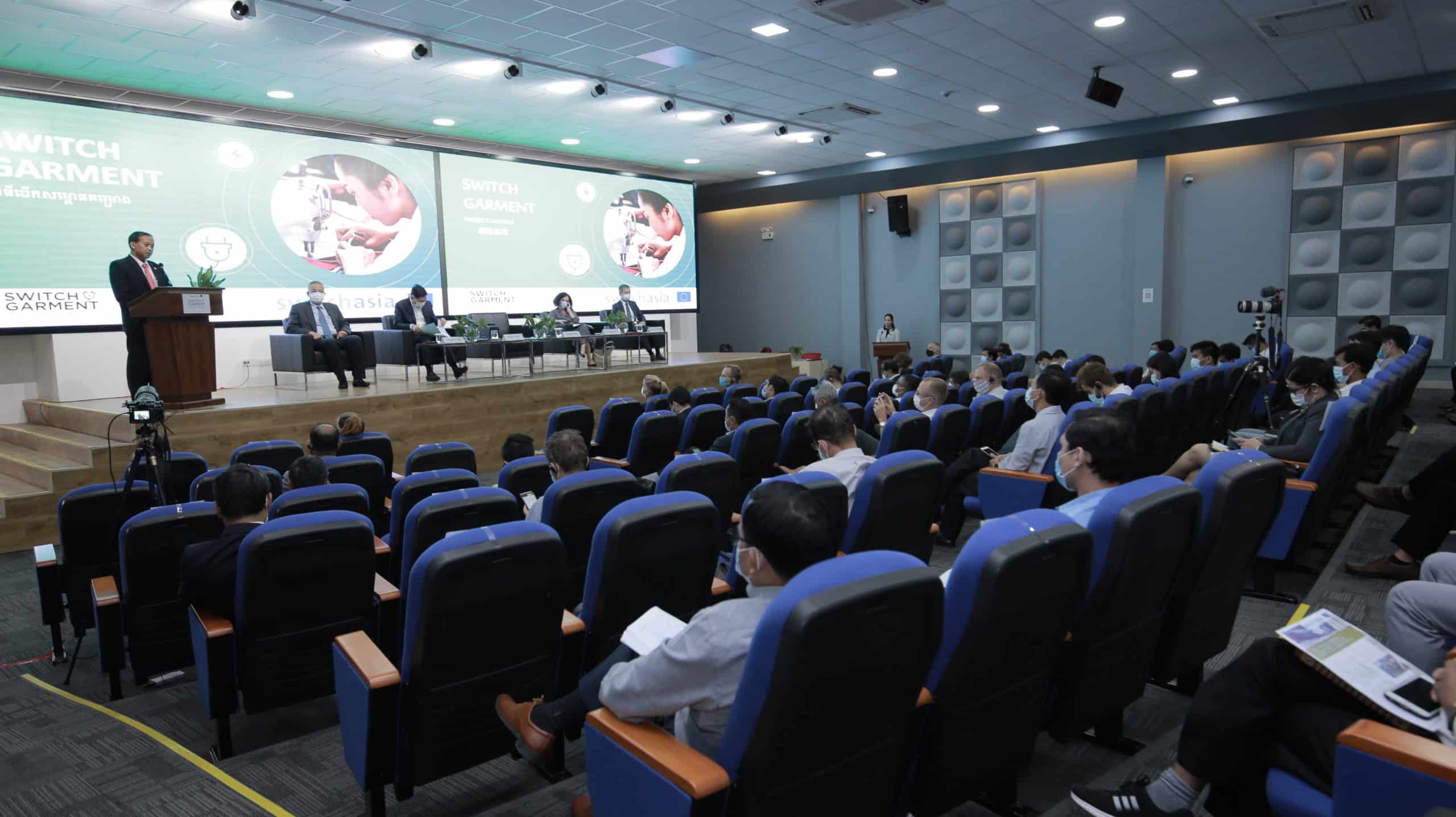 A programme of factory energy audits, particularly targeting SMEs in the sector, will help to identify improvement measures and demonstrate their benefits.
Geres will provide technical support in identifying and sharing the best practices and solutions and train GMAC trainers to ensure long-term impact on the sector, as well as assist volunteer manufacturers with implementation.
It will also involve international brands and distributors to encourage suppliers to adopt more sustainable practices.