Foster access to reliable, sustainable, inclusive energy services, by combining technical, social and economic levers.
MISSIONS AND CHALLENGES
A significant proportion of the global population still does not have access to high-quality energy services at an affordable cost. Access to electricity remains a recurrent concern in most developing countries, since almost 1 billion human beings still go without, while 3 billion people do not have access to efficient cooking appliances and fuels. Even for those who are connected, the quality and availability of electricity is often either inadequate to meet their essential energy needs or prohibitively expensive.
Geres operates at different levels
For Geres, it is imperative that better access to essential energy services (the supply of lighting, heating and, where this form of power is specifically necessary, electricity) should contribute to the energy and climate transition by offering not only energy supply from renewable and where possible local sources, but also control of consumption through energy saving and efficiency. This improvement is also a vital lever in poverty reduction, inasmuch as energy access not only contributes to improving household living conditions but also encourages the development of income-generating activities and job creation in both rural and urban areas.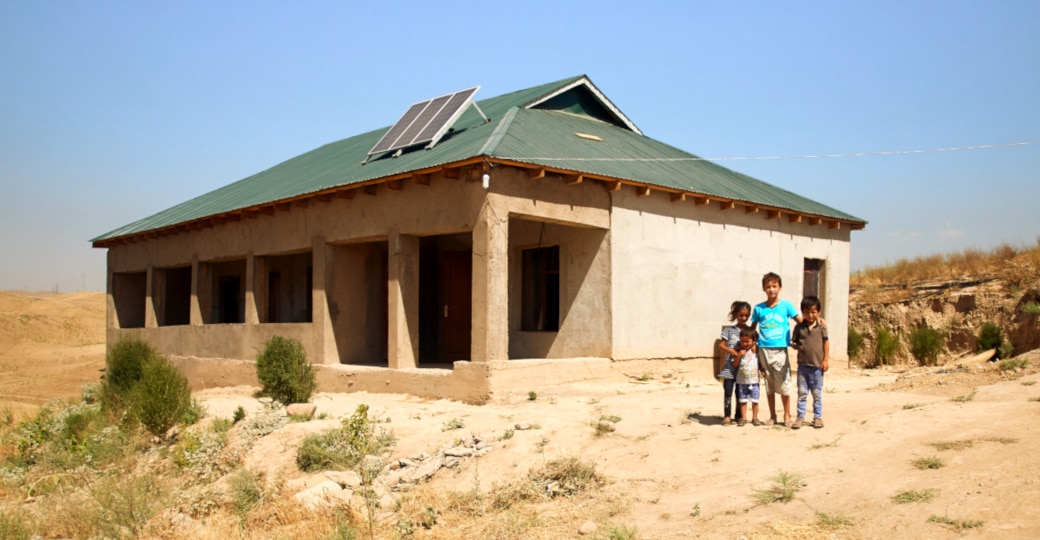 On this theme, Geres works to support households and economic operators (industrial and agricultural VSEs and SMEs) which have either no access to energy or inadequate or inappropriate access. Moreover, seeing access to affordable, high-quality energy as a basic public service, Geres also engages actively with essential players such as the authorities and civil society at both national and local level.
A VARIED FIELD OF EXPERTISE
Development of access to electricity for domestic and productive uses
Electricity production at isolated sites (not connected to the grid)
Development of local electricity loops (micro-grid or smart grid)
Rollout of domestic/individual solar systems
Organization and optimization of energy service supply: electricity, heat, fuel
Structuring of Electrified Business Parks
Optimization of the local energy mix by combining the contributions of electricity, biomass fuel, biofuels and biogas
Optimization of electricity used by rural businesses: crafts, services, agro-industries
Facilitation of relations between stakeholders to promote the development of rural electrification for productive and domestic uses
Organization of vulnerable households' access to decent, properly heated and electrified housing, at controlled cost
DIRECT IMPACTS IN RELATION TO THE SDGs
Territorial economic development and optimization of the productivity of artisans and businesses through provision of high-quality, reliable energy at competitive prices
Development of local skills and jobs
Improvement of the quality and comfort of life at controlled cost; and
Introduction of renewable energy
Geres work contributes directly to 6 SDGs
SDG 1: Eradication of poverty
SDG 7: Affordable and clean energy
SDG 8: Access to decent work
SDG 9: Industry, innovation and infrastructure
SDG 11: Sustainable cities and communities
SDG 13: Climate action
CROSS-CUTTING APPROACHES GUARANTEEING QUALITY
To ensure the sustainability and scaling up of our activities, Geres expertise is provided according to methodological principles with one major ambition: enabling the most vulnerable to become decision-makers and stakeholders in the energy transition.
In the field of energy access, it adopts three main approaches:
Economic development
To refine the economic models for rolling out the most efficient renewable energy access solutions and stimulate the creation of new trades and services (production, installation and maintenance of equipment for energy production and/or management of electricity grids), Geres supports and relies on local economic operators.
Territorial approach
Improving energy access must be seen as a key ambition in territorial energy transition processes. The territorial approach must lead to optimization of technical and organizational choices on the basis of local resource availability and taking account of the energy service needs of the various stakeholders in the territory concerned.
Capacity-building
Geres offers technical solutions addressed to all stakeholders and taking account of all their needs and constraints (inclusive social engineering). In this regard, structuring these stakeholders (domestic users, professionals or access providers) is key. This is based on awareness and training campaigns designed to help them get a better grasp of the issues, approaches and technologies involved.