Promoting sustainable cooking stoves in Cambodia
Geres has helped reduce biomass demand in Cambodia by introducing the improved New Lao Stove fireplace. More than 4 million were produced and distributed during this project, which ran from 1997 to 2016.
Context and challenges
At 70 percent – one of the highest in Southeast Asia – of a country's energy mix, biomass is Cambodia's top energy source, more than 90 percent of which is sourced from woodfuel (wood and charcoal).
Of the final biomass energy demand, domestic cooking is responsible for more than 70 percent, making cooking the largest driver of the consumption of wood – 4.3 million tons or 2 million ton oil equivalent total consumption annually – and charcoal – approximately 1 million ton oil equivalent of forest wood total consumption – in the Kingdom, the unsustainable collection and production of which, in some areas, are found to be direct drivers of deforestation.
To help households manage their woodfuel consumption, Geres developed various improved cookstove technologies suitable for the different markets – rural, peri-urban, urban – and supported commercialization by engaging the private sector, including by establishing an association of producers and distributors (Improved Cookstove Producers and Distributors Association of Cambodia) and supporting the commercial activities of its members, in order to facilitate widescale dissemination of efficient biomass cooking devices.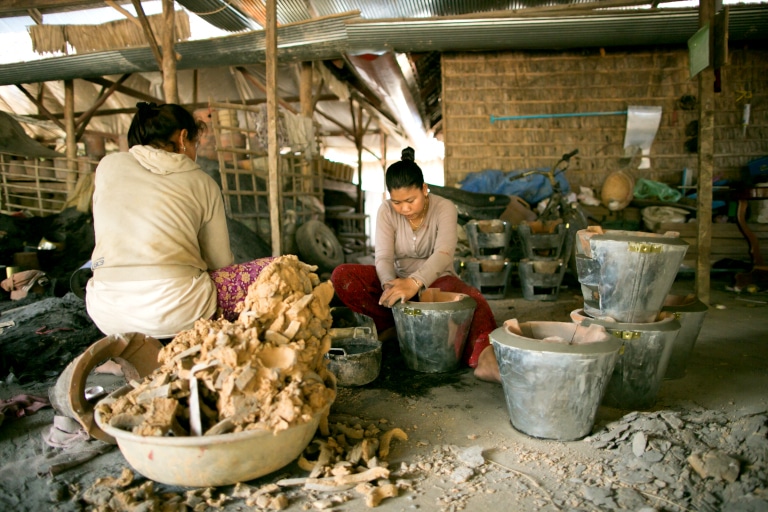 From objectives to actions
Local stove producers invested in equipment and managed the production activities, from purchasing raw materials to selling the final products.
Geres trainers taught stove producers on ICS manufacturing techniques, and connected the producers with other stakeholders along the supply chain.
Geres supported the industry association's (ICoProDAC) organizational and business development efforts in order for it to be capable of performing important quality control and monitoring, and business support, functions to members.
Geres supported the awareness raising of consumer groups and the promotion of improved cookstoves through sales events and group promotion activities to enhance market demand for improved cookstoves.
Geres supported the development of the dissemination network through the engagement and the training of retailers in new areas, and the link with existing distributors to extend outreach and serve more consumer groups.
From actions to impacts
More than 3.6 million improved cookstoves – New Lao Stove and Neang Kongrey Stove – disseminated since 1997
1,954,000 tonnes of wood saved from 2003 to 2013
2,901,825 TCO2eq avoided from 2003 to 2013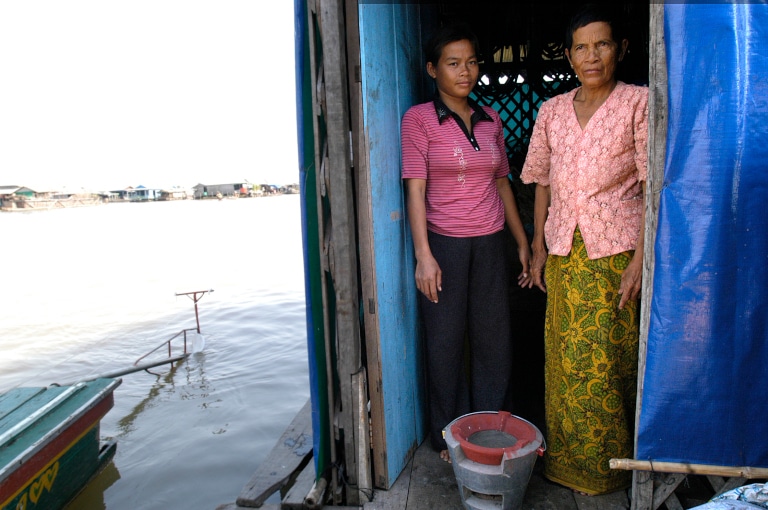 Partners
Financial partners
Asia Regional Cookstove Program (ARECOP)
Asian Development Bank
Australian Aid
Blue Moon Fund
Cambodian Ministry of Agriculture, Forestry and Fisheries
Cambodian Ministry of Mines and Energy (MME)
Cambodian Ministry of the Environment
Centre de coopération Internationale en Recherche Agronomique pour le Développement (CIRAD)
ENEA Consulting
European Union
French Development Agency (AFD)
Global Alliance for Clean Cookstoves (GACC)
UNDP GEF
World Bank ESMAP
Technical partners
Forestry administration of Cambodia
Asia Regional Cookstove Program (ARECOP)
Centre de coopération Internationale en Recherche Agronomique pour le Développement (CIRAD)
ENEA Consulting
Global Alliance for Clean Cookstoves (GACC)
Institut des Standards du Cambodge (ISC)
Outcomes Magazine

This publication tells the story of improved stoves in Cambodia promoted by Geres between 2003 and 2013.