Supporting small informal bakeries in Morocco
Support and training for small-scale bakers engaged in a traditional activity which still maintains a foothold in urban areas and can provide jobs for vulnerable people.
Context and challenges

According to a Geres study conducted in 2018 among 450 small informal bakeries in Morocco, 60% of them are vulnerable.
In addition to low investment capacity, they lack management skills and jobs are precarious. They are mainly small production entities, sometimes family-based, ranging from simple income-generating activities to VSEs, which nevertheless provide jobs for low-skilled people and are a lever for empowerment and inclusion for young people and women.
In terms of natural resources, small bakeries consume an average of one bottle of gas per day. Despite the subsidies on gas, energy costs are high and are likely to increase in the prospect of a decrease in state aid.
At the basis of Moroccan food, with an estimated production of 195 million units per day, bread carries important socio-economic stakes, in connection with the country's political stability and food security.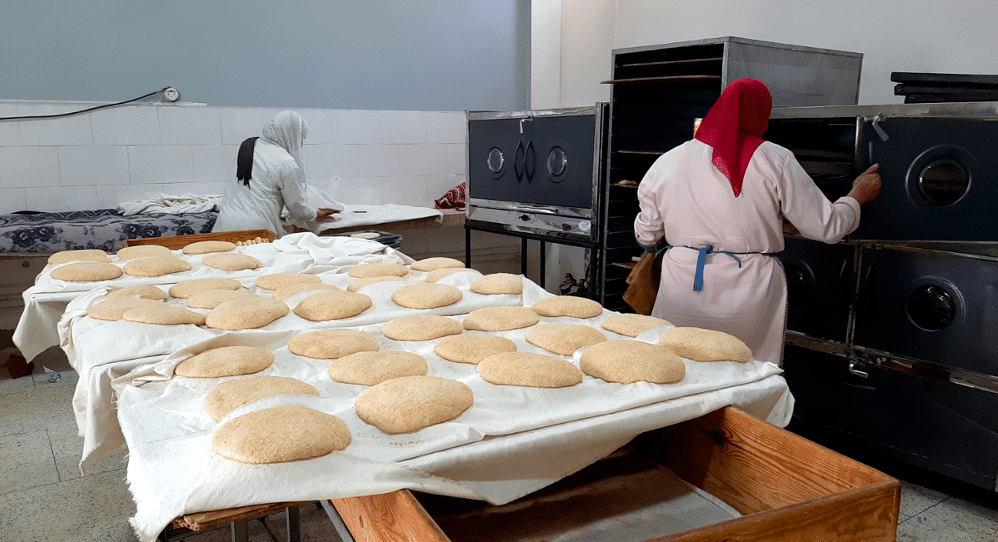 Objectives and solutions
With a view to structuring this sector and boosting its economic development, whilst diminishing its environmental impact, the FaranEco project operates on several complementary levels:
Building the technical and managerial capacities of stakeholders in the sector
Making an efficient production tool available, by supporting the design, dissemination and financing of highly energy-efficient ovens. More economical and safer, these ovens will result in improved working conditions and significant energy and financial savings in the long run
Establishing the preconditions for structuring a favourable economic and legal environment (accounting system, awareness-raising and, if appropriate, support for formalization)
THE BENEFICIARIES
300 small bakeries supported, i.e. 1200 informal workers. Special attention will be paid to the most vulnerable 10% (mainly young people and women).
3 businesses producing highly energy-efficient ovens and their 140 employees receiving technical assistance and support in marketing their products.