6 October 2022
Geres signs a partnership agreement with Erilia and CEPAC
Erilia, a french builder of social housing, has decided to grant Geres the funds from the subsidy of its impact loan contracted with CEPAC. On the occasion of the 82nd National Congress of the HLM which was held in Lyon last week, the three partners formalized this partnership which extends over 30 years. A look back at this innovative and committed alliance.
CONTEXT
In September 2021, Erilia took out a €30 million environmental impact loan with CEPAC (Caisse d'Epargne). This loan allows the interest rate to be indexed to environmental criteria. For Erilia, the indicator used is the % annual reduction in the number of housing units classified as D, E, F and G (F and G being considered as "thermal flats").
If the objective is reached or exceeded (reduction of 2 to 8% per year of housing with D, E, F and G labels), Erilia will benefit from an interest rate subsidy which will be paid in full to Geres; this represents a payment of €416,000 over a 30-year period.
SHARED CONVICTIONS
The association chose Geres, whose cause of climate solidarity is in line with the commitments of Erilia, the first social housing company to adopt the status of a company with a mission, and with the values of the Caisse d'Epargne CEPAC, a local player in the energy transition and social inclusion.
"We are delighted to sign this agreement, which is a lasting contribution to Geres' actions in France and abroad, particularly in the fight against fuel poverty. This partnership is driven by our common desire to act both for the climate and to improve the living conditions of the poorest people. We are grateful to be associated with the innovative impact loan and mission-based enterprise approaches promoted by Erilia and the Caisse d'Epargne CEPAC," explains Marie-Noëlle Reboulet, President of Geres.
"I am particularly pleased that the subsidy for Erilia's first impact loan has been awarded to Geres. It is an association that has been committed to the energy transition for many years, a subject that is particularly important for Erilia as a social landlord. We share the same values of social responsibility and support for the most vulnerable. Participating in field actions by becoming a patron of Geres makes full sense in our capacity as a company with a mission" explains Frédéric Lavergne, Erilia's Managing Director.
the partnership
The tripartite agreement signed today aims to :
establish the conditions for granting the bonus to the association, for a total amount of €416,000
ratify the status of patron of Erilia and the Caisse d'Epargne CEPAC in favor of Geres
to integrate Erilia and the Caisse d'Epargne CEPAC in the "Community for Climate Solidarity" formed by Geres
to enable participation, co-animation and construction of workshops on the themes of climate and development
organize an annual meeting to share the challenges of the ecological transition, debate and enrich business practices and raise awareness of the challenge of reducing greenhouse gases.
A donation that is part of the deployment of Geres' actions, which for the first time receives a contribution from a loan with environmental impact.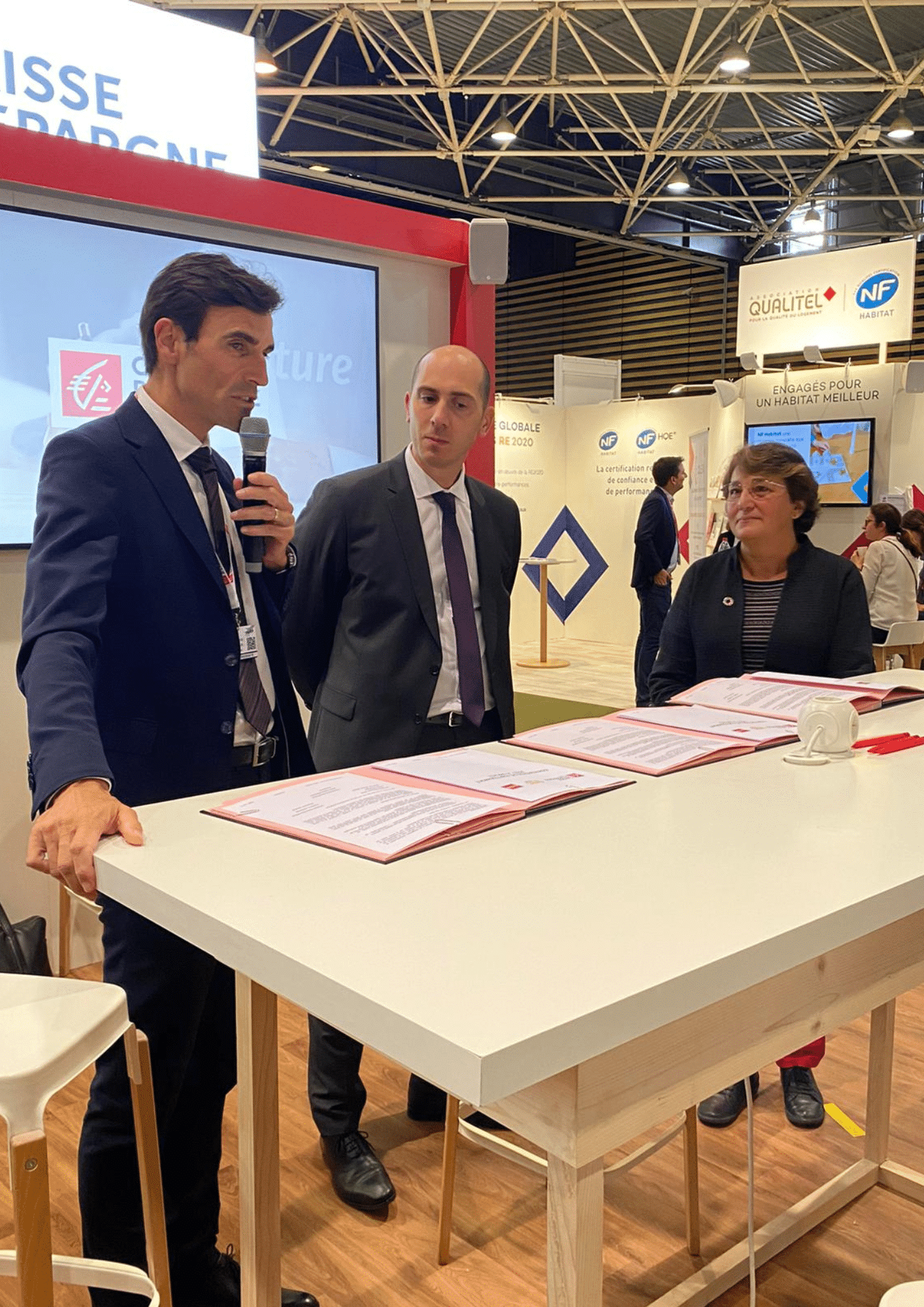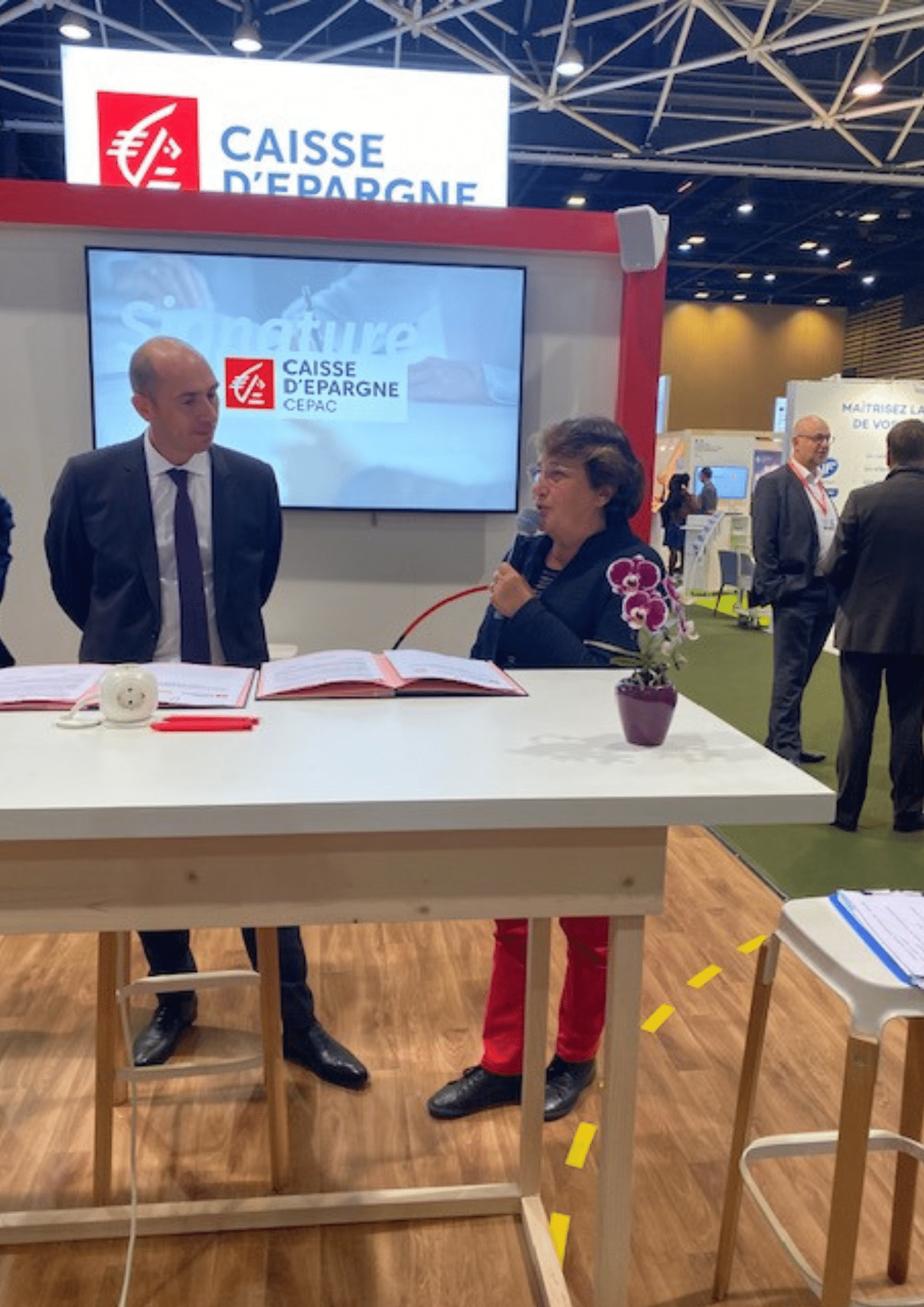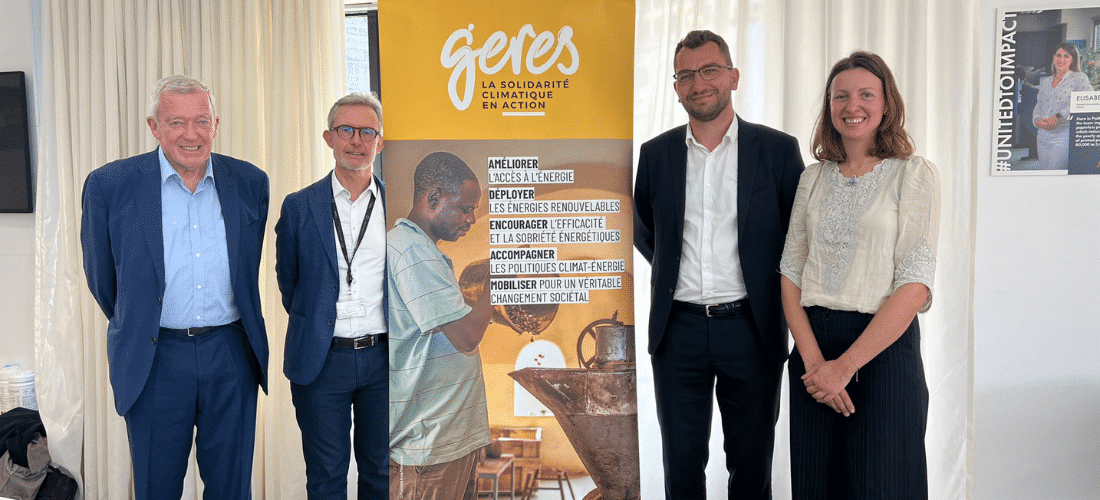 On the occasion of the tenth anniversary of the Nexans Foundation, Geres was invited to testify on the last nine years of ...
VOUS SOUHAITEZ AGIR EN FAVEUR DE LA SOLIDARITÉ
CLIMATIQUE ET SOUTENIR NOS ACTIONS ?
Dites-nous qui vous êtes et découvrez vos moyens d'action
CITOYEN·NE·S
Parce que la Solidarité climatique est l'affaire de toutes et tous, le Geres vous donne les clés pour passer à l'action.
ENTREPRISES
En tant que dirigeant·e d'entreprise, employé·e ou client·e responsable, vous avez le pouvoir d'agir au quotidien.
INSTITUTIONS & COLLECTIVITÉS
Soutenez nos actions en France et à l'international et devenez un acteur de la Solidarité climatique.
FONDATIONS
En vous engageant aux côtés du Geres, vous contribuez à la mise en œuvre d'actions innovantes et concrètes.