Apple and potato storage in the bioclimatic cellar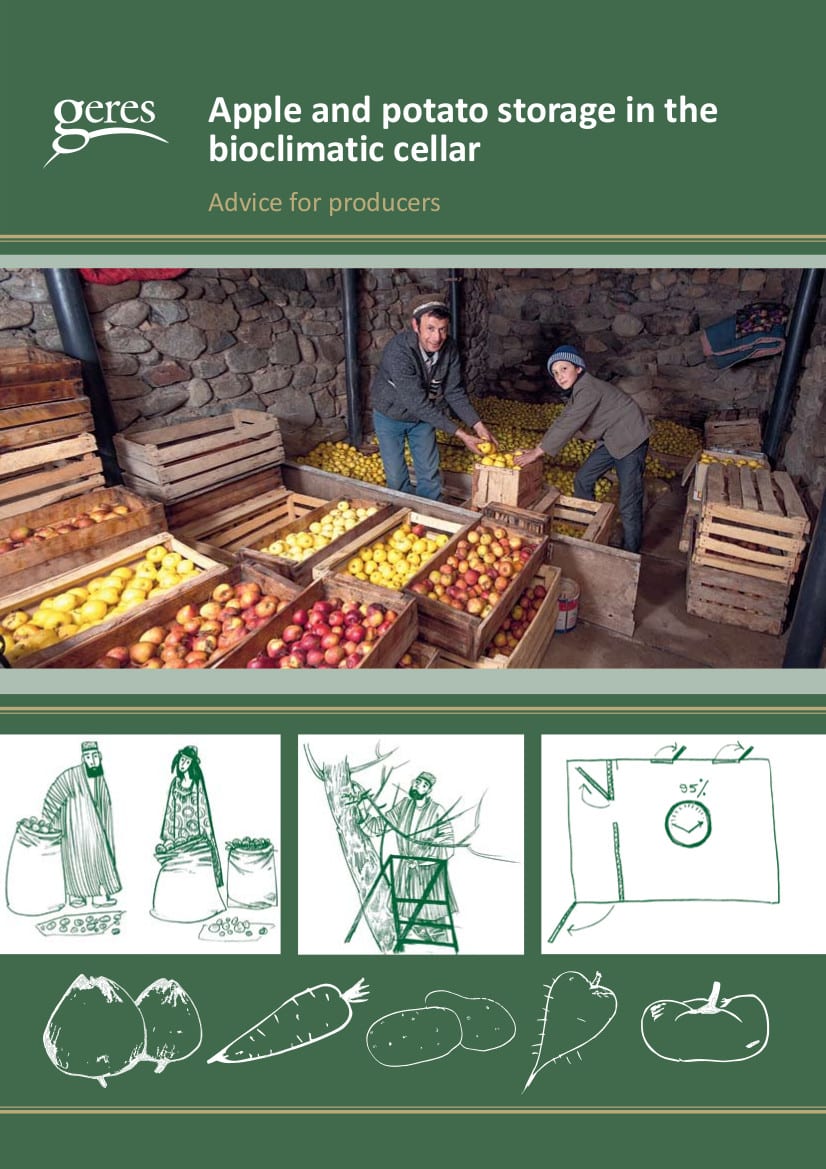 In 2011, ASDP Nau and Geres launched in Tajikistan the construction and use of the bioclimatic cellars in Sughd province: in Fon Dario jamoat (Ayni district) and in Oshoba jamoat (Asht district). The project ended in 2013 and has supported 46 farmers in improving their storage conditions while training a total of 90 people in better storage management.
This brochure gives guidelines on how to use the cellar and how to increase the productivity and the profit from crops that can be stored.
The provided advice is based on the principles of sustainable agriculture. The aim of sustainable agriculture is to provide good quality food for people while ensuring the long-term use of the natural resources (soil, water, air).
Type of publication: Technical guide
Edition: Geres
Author: T. Abdullojon, H. Asadullo, X. Moget, M. Olimov, N. Parmon, C. Oriol, K. Bobomurod
Year: 2014
Language: English, Tajik, Uzbek
Pages: 31