Soil conservation and soil fertility management in Tajikistan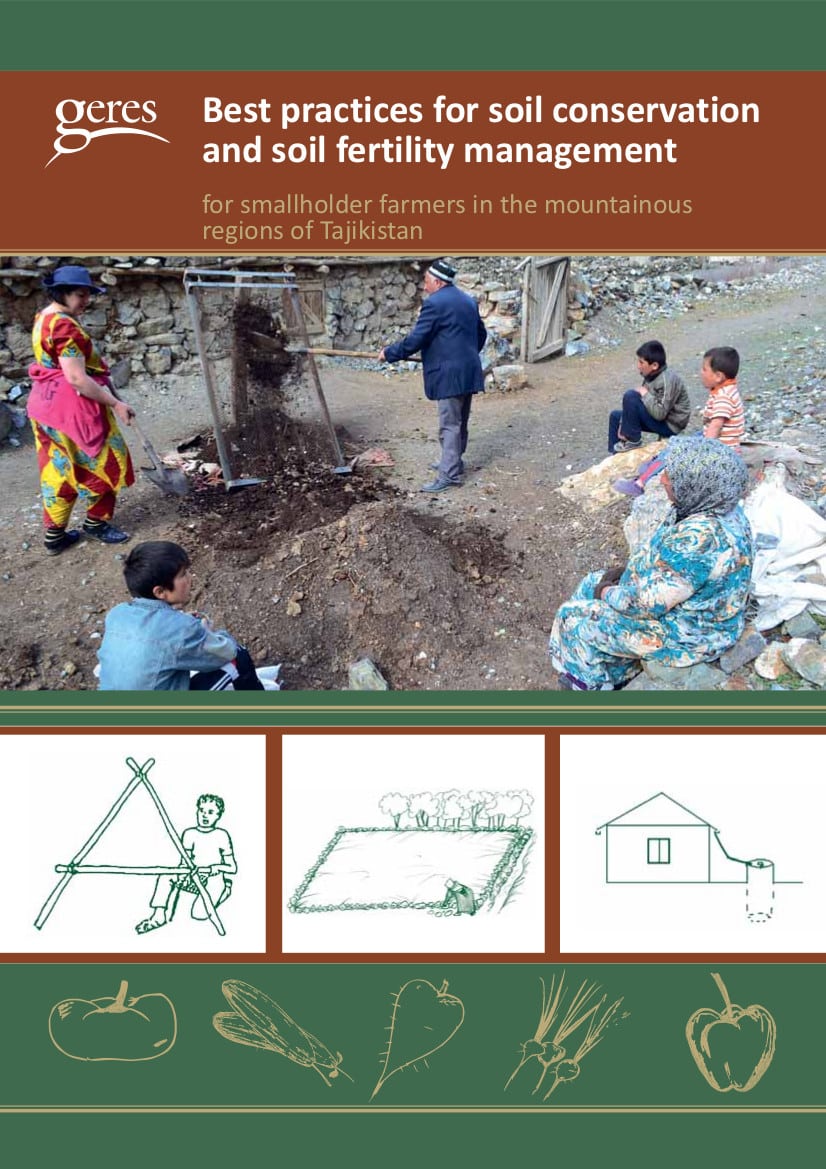 In 2011, ASDP Nau and Geres launched a project to promote sustainable land management practices in Sughd province,in Northern Tajikistan; 2 jamoats were involved: Fon Dario jamoat (Ayni district) and Oshoba jamoat (Asht district). Both jamoats are confronting increased pressure on land resources: more and more trees and shrubs are being cut to face fuel demand which directly affects the villagers' livelihood. At the same time, climate change is producing negative effects on local water resources: summer scarcity, more intense rainfalls, and snow precipitations turning more and more into rain precipitations.
The project ended in 2013 and has experimented with 4 techniques (compost, winter cover, drip irrigation, and roofwater harvesting) with the farmers of each jamoat and determined the best practices to be replicated. This brochure takes into account the results of the experiments to present the most adapted techniques. 100 farmers of which 80% were women were trained on sustainable land management practices during the project.
This brochure proposes a few ideas and techniques to improve agricultural practices for households and smallholder farmers so as to increase yields and benefits from the land while maintaining the land's balance.
Information
Edition: Geres
Authors: A. Azizov, B. Kunduzov, A. Nasrulloev, C. Oriol
Year: 2014
Languages: English, Tajik, Ouzbek
Pages: 28