Vegetable production in a solar greenhouse in Tajikistan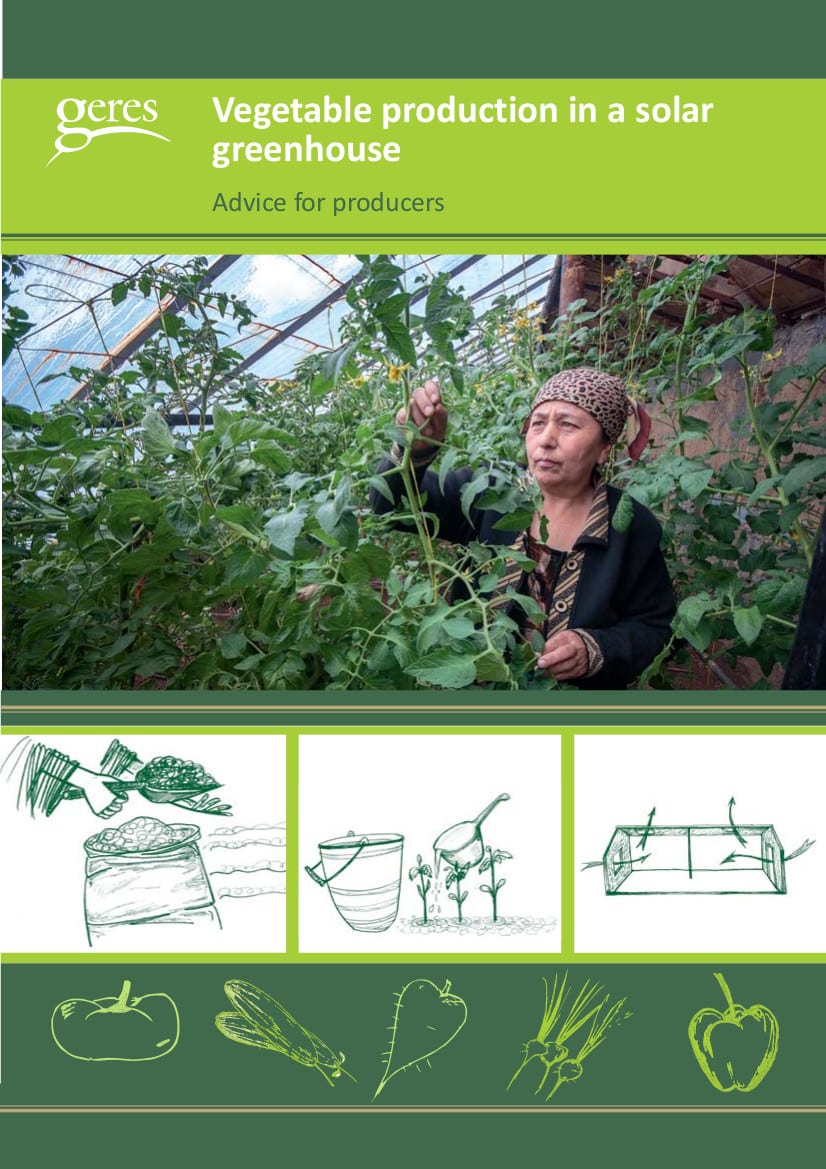 In 2011, ASDP Nau and GERES launched a project to promote the construction and use of greenhouses in Sughd province: the target areas of the project were in Fon Dario jamoat (Ayni district) and in Oshoba jamoat (Asht district). The project ended in 2013 and has supported 87 farmers in building greenhouses and training them for off-season production of vegetables.
This brochure gives guidelines on how to use the greenhouse, what to grow, and how to follow the crops so as to enable farmers to sustain their business.
The provided advice is based on the principles of sustainable agriculture. The aim of sustainable agriculture is to provide good quality food for people while ensuring the long-term use of natural resources (soil, water, air).
Information
Edition: Geres
Authors: T. Abdullojon, H. Asadullo, X. Moget, M. Olimov, N. Parmon, C. Oriol, K. Bobomurod
Languages: English, Tajik, Ouzbek
Year: 2014
Pages: 51