2 June 2020
Switch Off Air Pollution project in Mongolia keeps on providing jobs to craftsmen during the COVID-19 outbreak
The Covid-19 also crossed the borders of Mongolia. In Ulaanbaatar, the Switch Off Air Pollution project launched by our teams in 2018 is continuing its renovation initiatives for households. But this time with protection and precaution…
The project aims to retrofit and insulate 1000 households in the outskirts of Ulaanbaatar, by training brigades and craftsmen on energy efficient insulation. The goal is to ensure that households will be 30% more energy efficient at minimum and decrease coal emissions.
The households who want to insulate their detached houses will be able to take an annualgreen loan from a local commercial bank for 30 months length.
Proper insulation requires quality materials, certified construction techniques and energy audits.
That's why the project intermediates between these actors. In the long run, these actions are also intended to reduce the level of pollution in Ulaanbaatar which, once, was named the most polluted capital city in the world.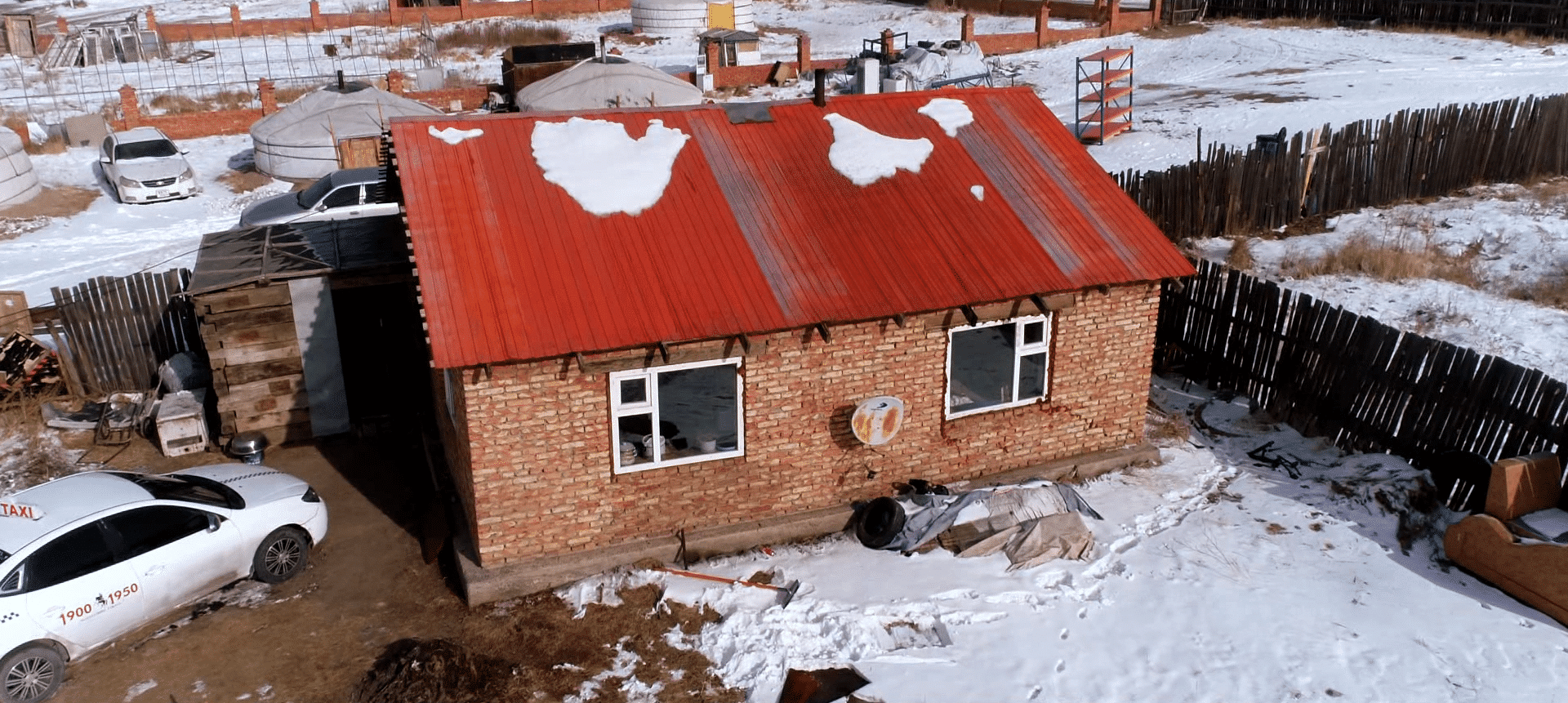 Due to the recent coronavirus outbreak across the world (140 cases imported in Mongolia and 26 recovered so far), this makes it impossible for every actor to be involved in the project physically.
However, Switch Off Air Pollution project craftsmen are still performing their duties with health and safety measures to keep bringing insulation to households to decrease air pollution. Before insulating, the houses need to be technically and financially assessed by the energy auditors and our craftsmen are performing their duties with masks and gloves while respecting physical distancing.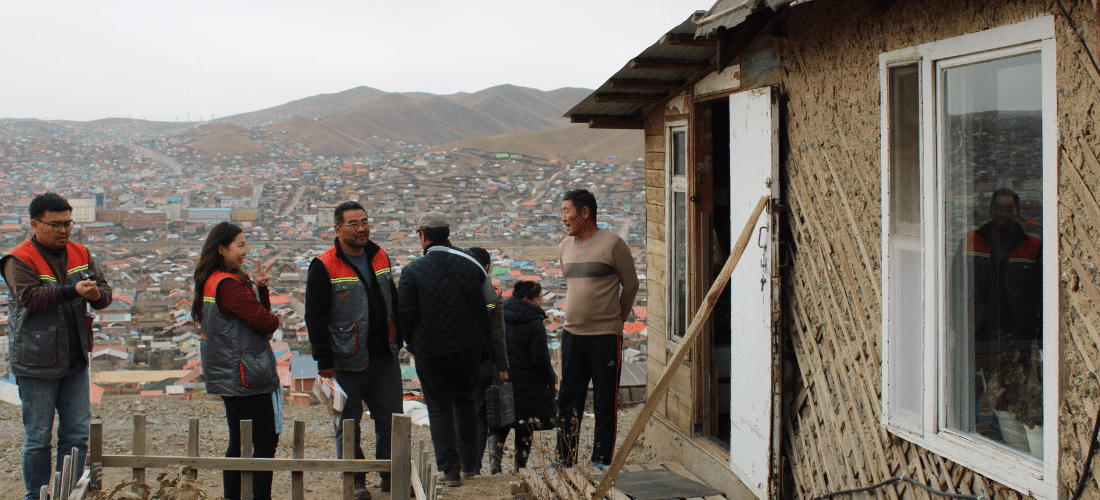 Ulaanbaatar is the most polluted city in winter. Since 2018, Geres and its partners with the support of the EU-funded Switch Asia ...
WOULD YOU LIKE TO TAKE ACTION
AND
SUPPORT WHAT WE DO?
Tell us who you are and find your means of action.
CITIZENS
Because Climate Solidarity is a challenge we face collectively, Geres gives you the possibility to make a difference.
TAKE ACTION AS A CITIZEN
PRIVATE SECTOR
As a business executive, an employee or a customer, you have the power to take action in your everyday life.
TAKE ACTION AS A COMPANY
LOCAL AND INSTITUTIONAL ACTORS
Support our actions in France and internationally and become an agent of change at our side.
TAKE ACTION AS AN INSTITUTION