Context and challenges
Mongolia is a vast country in Asia, enclosed by Russia and China. The country has the lowest population density in the world. The extreme climate conditions pose a challenge to all human activities and life.
Since the early 1990s, changes in lifestyle have been extremely rapid and significant: moving from a communist economy to a market economy, moving from nomadism to a sedentary life, opening up and accessing Western lifestyles through expatriation and information networks. These moves are gradually changing Mongolians' diets and vegetable consumption is rising swiftly. Despite the government's efforts to promote vegetable growing, local production only meets half of the needs. Local vegetable supply chains could, however, both create job opportunities and meet the growing demand for fresh, high-quality vegetables.
The extreme continental climate of Mongolia is also forcing some families to move towards a more sedentary lifestyle and settle in Ulan Bator. These climate migrants have gathered in the city looking for new ways of living, eating and working. These districts, or rather shantytowns, on the outskirts of the city contain 800,000 people, close to 60% of the population of Ulan Bator. The unemployment rate is an estimated 60% and almost a third of the population lives below the poverty line.
The situation is particularly difficult during the eight months of winter. Faced with extreme temperatures, families burn wood or charcoal to keep warm.
These fuels cause atmospheric pollution with a particularly high level of fine particulates, which can be as much as 12 times the limits recommended by the World Health Organization. In view of this and drawing on its expertise in similar situations, Geres is seeking to offer concrete solutions.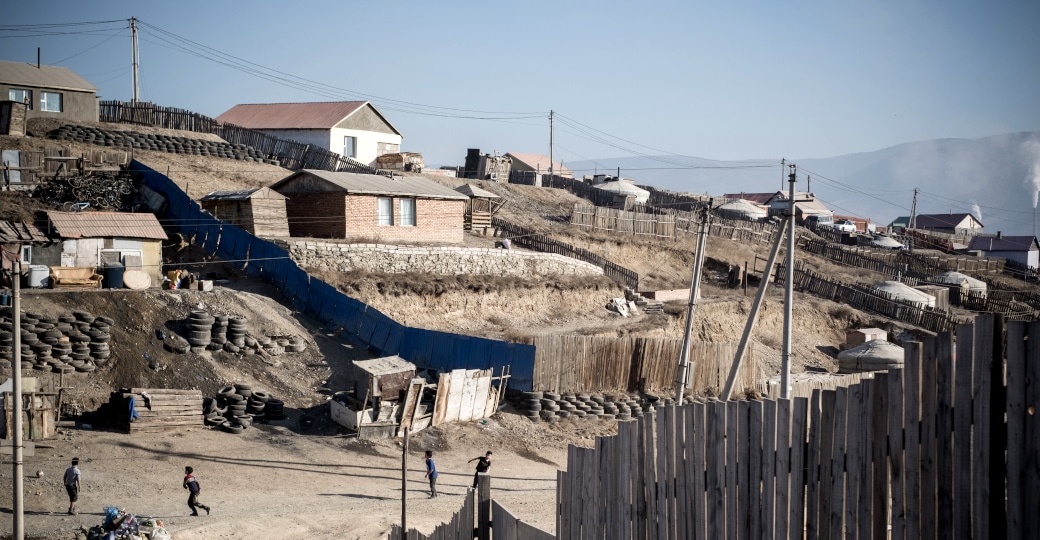 Geres in Mongolia
The activities developed by Geres Mongolia all relate to energy efficiency
Geres first approach dates back to 2010, when it began developing a model of passive solar greenhouses for vegetable production. In consultation with stakeholders in the sector and in liaison with the local authorities, it was then planned to work on developing and introducing bioclimatic cellars . In both cases, the proposed solutions were designed to be affordable, low- energy and suited to local conditions.
The introduction of the greenhouses resulted in an extension of the growing season, by shortening the period when production is impossible due to intense cold, while the cellars not only improve storage but also allow producers to sell at times when prices are higher.
These solutions are now well known and appreciated by the local authorities who have on several occasions applied to Geres to implement them in public places such as schools and hospitals. This is an opportunity for both young children and patients to receive training concerning the nutritional quality of the produce.
The living conditions of rural communities are improved by means of greater access to locally produced organic vegetables and generation of additional income. Geres has already instigated the construction of 276 passive solar greenhouses and 30 bioclimatic cellars.
Our activities have had a direct impact on the lives of 3650 farmers, 25 masons, 50 institutional staff members and 200 children.
Our ambition at present is to roll out this tried and tested passive solar greenhouse technology so that other development actors, including the local authorities, can offer this solution, in partnership with Geres, much more widely in the country's various territories.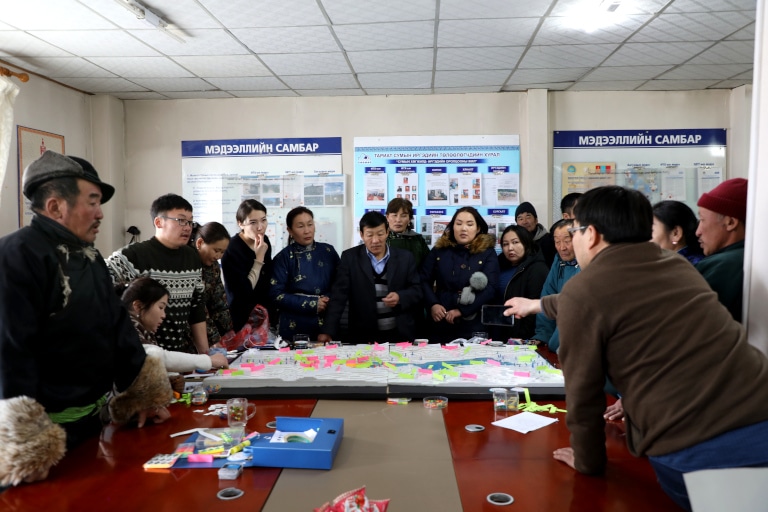 We are currently implementing the CEMAATERR programme in Arkhangai province to raise awareness and help local stakeholders take account of climate change and its effects when drawing up their local development plans.
CEMAATERR has enabled us to build a shelter for victims of domestic violence.
Designed to meet high standards of energy efficiency, this building is an example of what can be done in this regard to provide occupants of public buildings and houses with greater thermal comfort and fuel savings. The authorities of neighbouring districts are planning to replicate this model of shelters for victims of domestic violence.
Drawing on experience acquired in cold climates, particularly in Afghanistan and Tajikistan, but also in France, Geres in Mongolia has recently begun an ambitious programme to combat energy poverty and pollution in the disadvantaged outlying districts of the capital, Ulan Bator.
This programme aims to support the energy renovation of the precarious housing in these districts, by mobilizing all players in the energy field and the financial sector. The aim is also to promote sustainable consumption patterns and behaviour by giving families advice on energy efficiency.
By limiting consumption of fossil fuels and improving the energy efficiency of individual houses in the urban areas of Ulan Bator, the project helps to reduce respiratory infections and limit the cost of heating for vulnerable families.
GERES' PROJECTS IN MONGOLIA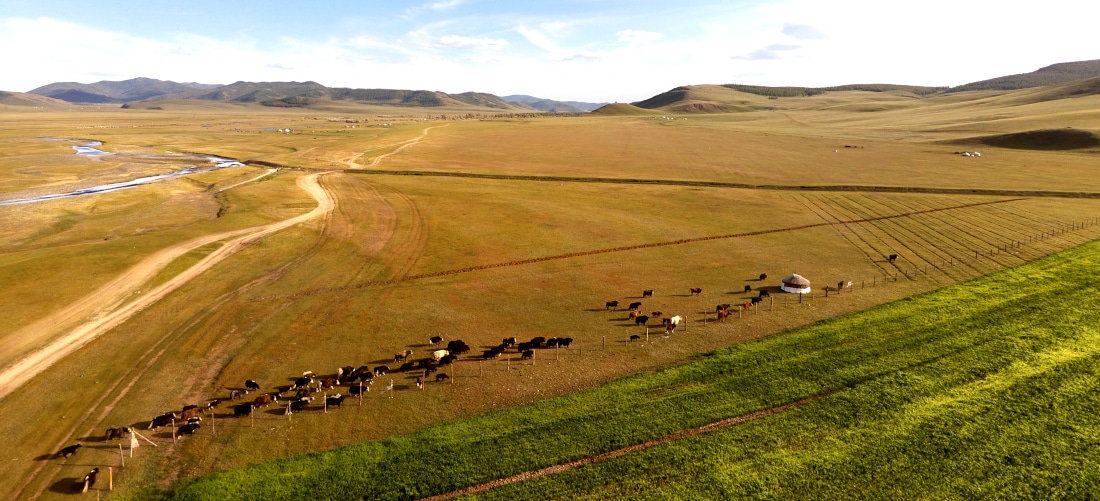 In Mongolia, our colleague Oyuntuya Batmunkh has just received a "Honorable Medallion" from the National Women's Association, as well ...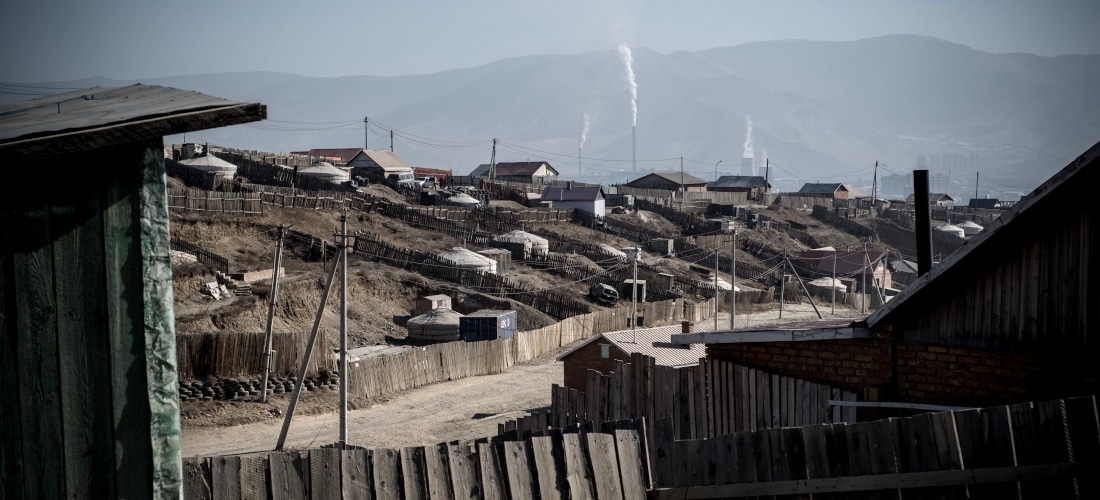 The extreme continental climate of Mongolia puts its population under severe pressure and is forcing some families to move to a more ...