Context and challenges
Mongolia is a vast country in Asia, enclosed by Russia and China. The country has the lowest population density in the world. The extreme climate conditions pose a challenge to all human activities and life.
Since the early 1990s, changes in lifestyle have been extremely rapid and significant: moving from a communist economy to a market economy, moving from nomadism to a sedentary life, opening up and accessing Western lifestyles through expatriation and information networks. These moves are gradually changing Mongolians' diets and vegetable consumption is rising swiftly.
Despite the government's efforts to promote vegetable growing, local production only meets half of the needs. Local vegetable supply chains could, however, both create job opportunities and meet the growing demand for fresh, high-quality vegetables.
The extreme continental climate of Mongolia is also forcing some families to move towards a more sedentary lifestyle and settle in Ulan Bator. These climate migrants have gathered in the city looking for new ways of living, eating and working. These districts, or rather shantytowns, on the outskirts of the city contain 800,000 people, close to 60% of the population of Ulan Bator. The unemployment rate is an estimated 60% and almost a third of the population lives below the poverty line.
The situation is particularly difficult during the eight months of winter. Faced with extreme temperatures, families burn wood or charcoal to keep warm.
These fuels cause atmospheric pollution with a particularly high level of fine particulates, which can be as much as 12 times the limits recommended by the World Health Organization. In view of this and drawing on its expertise in similar situations, Geres is seeking to offer concrete solutions.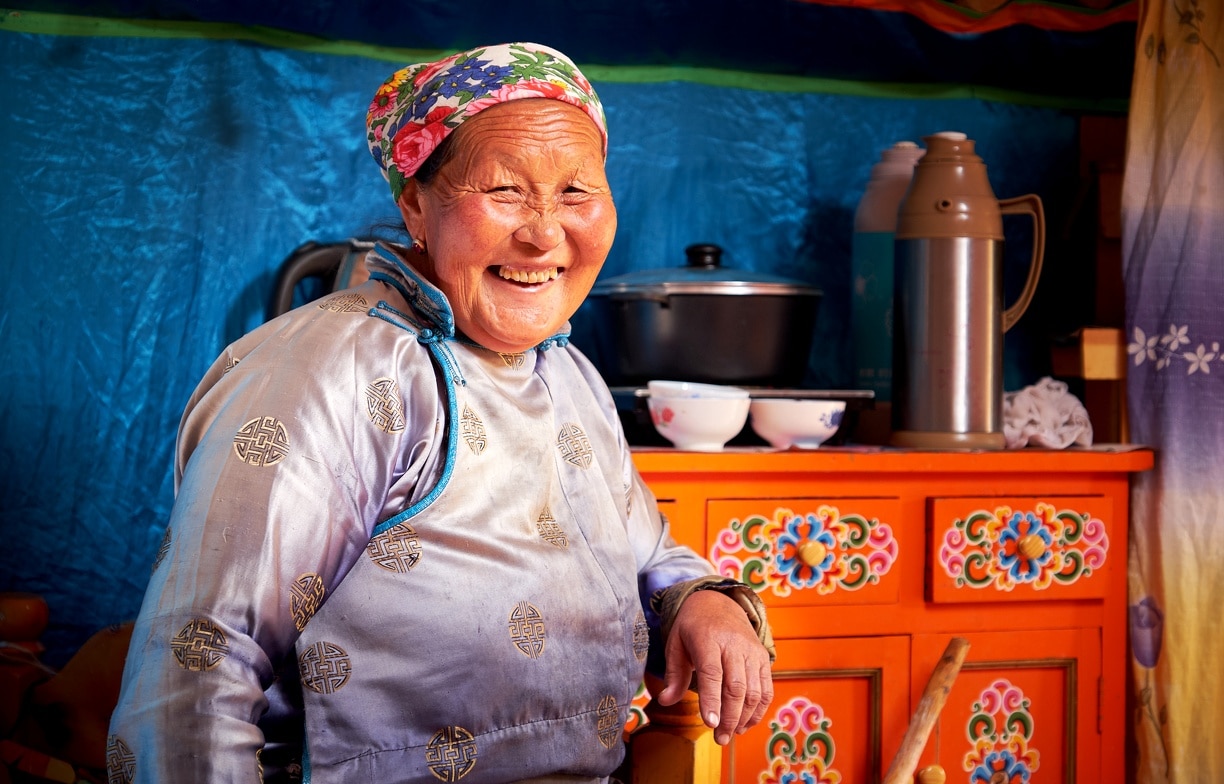 Geres in Mongolia
The activities developed by Geres Mongolia all relate to energy efficiency.
Geres first approach dates back to 2010, when it began developing a model of passive solar greenhouses for vegetable production. In consultation with stakeholders in the sector and in liaison with the local authorities, it was then planned to work on developing and introducing bioclimatic cellars . In both cases, the proposed solutions were designed to be affordable, low- energy and suited to local conditions.
The introduction of the greenhouses resulted in an extension of the growing season, by shortening the period when production is impossible due to intense cold, while the cellars not only improve storage but also allow producers to sell at times when prices are higher.
The living conditions of rural communities are improved by means of greater access to locally produced organic vegetables and generation of additional income. Geres has already instigated the construction of 276 passive solar greenhouses and 30 bioclimatic cellars.
Geres is particularly active today in the provinces of Khentii and Arkhangai as well as in Ulaanbaatar, the capital of the country.
In Khentii and Arkhangai, our action program supported by the European Union and the Raja Daniele Marcovici Foundation aims at supporting a sustainable rural economic development and at strengthening the power of action and decision of women in the agricultural sector in Mongolia.
We are also working in Arkhangai to improve the energy efficiency and thermal comfort of schools and we are supporting the energy transition of the construction sector, with the support of the French Development Agency and GIZ.
Finally, in Ulaanbaatar, our Switch Off Air Pollution project, supported by the European Union, aims to offer affordable building renovation solutions to households living on the outskirts of the capital in order to improve their thermal comfort while reducing air pollution.
Diversity of grasses is decreasing, overgrazing is increasing due to huge numbers of livestock, and season's timeframe has changed, especially summer and winter time duration. I am happy to work with Geres, as part of the CEMAATERR program that strengthens our capacities to fight against climate change in the province of Arkhangai.
Munkhnasan Tsogoo, governor of Arkhangai Aimag in Mongolia
Last year, the headmaster put me in charge of a professional vegetable production chain developed with Geres, even though I was a beginner. With this project and the solar greenhouses, I have acquired knowledge and skills that I can now pass on to my students.
Ser-Od Dugarsuren, Teacher at the TVET school in Chinggis Khot, Khentii province
In Mongolia, climate conditions are so harsh that, without a bioclimatic greenhouse, it would be impossible for us to start working in March and have beautiful tomatoes and cucumbers for our national holiday, Nadaam, at the beginning of July.
Family of vegetable producers in Arkhangai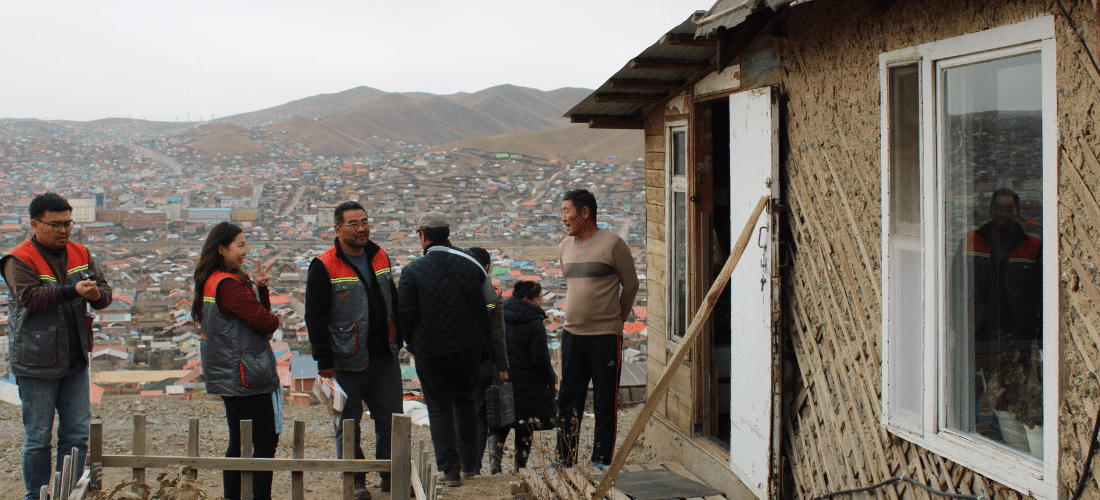 Ulaanbaatar is the most polluted city in winter. Since 2018, Geres and its partners with the support of the EU-funded Switch Asia ...
WOULD YOU LIKE TO TAKE ACTION
AND
SUPPORT WHAT WE DO?
Tell us who you are and find your means of action.
CITIZENS
Because Climate Solidarity is a challenge we face collectively, Geres gives you the possibility to make a difference.
TAKE ACTION AS A CITIZEN
PRIVATE SECTOR
As a business executive, an employee or a customer, you have the power to take action in your everyday life.
TAKE ACTION AS A COMPANY
LOCAL AND INSTITUTIONAL ACTORS
Support our actions in France and internationally and become an agent of change at our side.
TAKE ACTION AS AN INSTITUTION