Taking climate change into account in territorial development in Benin
The "Territoires Collines 2040" project is part of Africa4Climate, a regional programme of support to the preparation and implementation of low-carbon, climate-resilient development strategies in Africa. It aims to build the capacities of four African countries: Benin, Gabon, Uganda and Kenya.
CONTEXT AND CHALLENGES
The Collines département is located in the centre of Benin and comprises six municipalities: Banté, Dassa-Zoumé, Glazoué, Ouessé, Savé and Savalou.
It holds around 12.30% of Benin's national territory, with a surface area of 13,931 km². A particular feature of the département is the presence of the Groupe Intercommunal des Collines (GIC). The GIC is an inter-municipal association set up in 2004 with the object of playing a part in the concerted, solidarity-based economic and social development of the municipalities.
Collines département suffers heavy demographic pressure, having seen its population grow by 2.7% per year since 2002. In 2013, it had 716,558 inhabitants.
Climate change threatens the current favourable agro-climatic conditions in the département. According to predictions, a sharp rise in temperature and greater concentration of the rains are on the way, which could mean both increased evapotranspiration and further erosion of already degraded soils.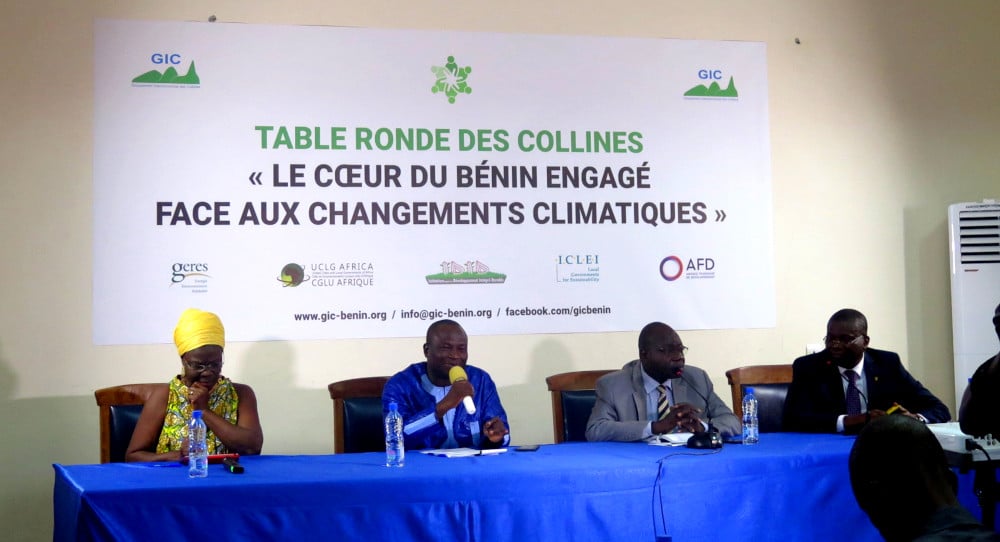 Objectives and proposed solutions
With a view to tackling the challenges of the "Territoires Collines 2040" project more effectively, Geres established a consortium with IDID, a non-governmental organization which focuses on participatory action research and capacity-building for vulnerable communities.
Geres and IDID make their expertise available to GIC to help technical staff take more account of climate issues in the local 5- or 30-year territorial planning process. This expertise primarily relates to energy, economic development, agriculture and ecosystem management.
The support programme proposed by Geres and IDID is divided into three components:
Building capacity to include, take into account and plan the climate change dimension in the programming, development and investment documents of the technical teams of the GIC and municipalities.
Carrying out energy diagnostics in the logistical hubs of Tchéti and Oké-Ové.
Capitalization, dissemination and ownership of agro-ecological and soil restoration practices at the level of the département.
The partners
Financial partners
Expertise France
AFD (Agence Française de Développement) French Development Agency
FFEM (Fonds Français pour l'Environnement Mondial) French Global Environment Facility
Technical partners
IDID (Initiatives pour un Développement Intégré Durable) Initiatives for Integrated Sustainable Development