27 May 2021
Sustainable vegetable production and food security – priority concerns in rural Mongolia
Between April 2021 and November 2022, in partnership with the NGO AVSF, Geres will be running a project in Mongolia aimed at improving food security and access to vegetables for vulnerable rural communities, based on enhancing sustainable vegetable production practices.
According to the UN, almost 65% of the Mongolian population suffers from food insecurity and often lacks sufficient food to cover basic needs. The land in Mongolia is either desert, semi-desert or made up of steppe and mountainous terrain. Less than one percent is currently under cultivation.
The Mongolian climate poses a major challenge in preserving and producing vegetables locally.
These rural areas of Mongolia are increasingly exposed to social and environmental problems, exacerbated by climate change, such as degradation of grazing land, desertification and difficulty in producing vegetables locally, resulting in nutritional deficiencies, especially amongst the rural population.
Geres is working in three 3 soums (administrative divisions below province level) of the Arkhangai and Khentii provinces, chosen for their favourable socio-economic and political environment: vegetable production sites, trading centres to facilitate sales, closeness of public institutions, etc.
65% of the inhabitants of the two provinces make their living from the crop and livestock sector.
But output is still very low – only 3% of national production – and not enough to meet their food needs. The altitude of Arkhangai (2114 m) represents an additional constraint, with obvious consequences for the people who live there.
The social and environmental challenges include domestic violence due to alcohol consumption and the stress of unemployment. Climate change makes everything worse, as these rural areas are increasingly having to cope with land degradation following extreme meteorological events and droughts.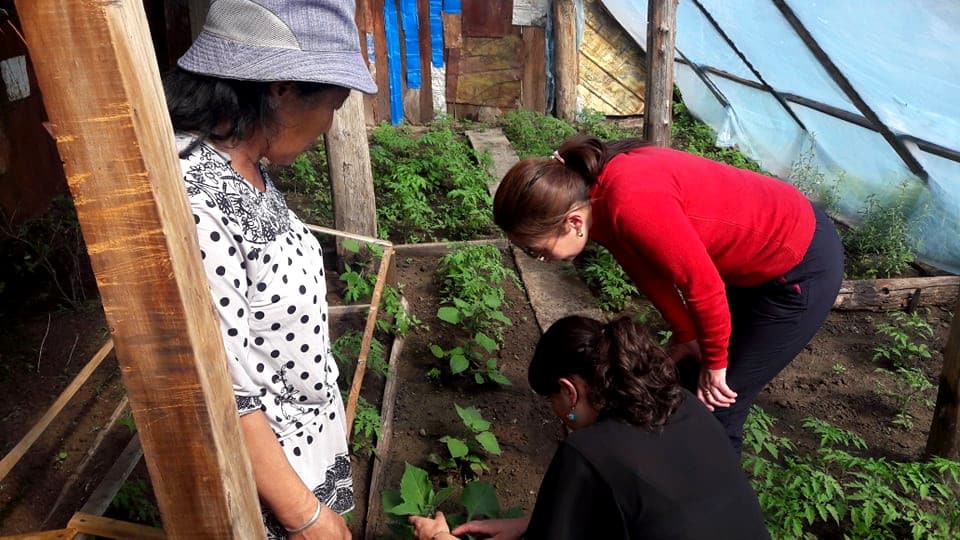 Sustainable bioclimatic installations and awareness campaigns to tackle food insecurity issues
Launched in 2021 and continuing until November 2022, the project is not starting from scratch, since it draws on a capitalization study of our previous operations in these territories.
Taking up the challenge, our local teams have worked to put together a package of innovative, affordable, low-energy vegetable production solutions suited to local conditions.
In practice, this means passive solar greenhouses, more usually known as "bioclimatic greenhouses", and bioclimatic cellars. A bioclimatic greenhouse can extend the growing season from 3 to 7 months and help in coping with periods of severe cold, while the bioclimatic cellar makes it easier to store the vegetables so that they can be sold in times of shortage.
These installations will also act as demonstration sites, helping to explain the model and encourage replication of the solution.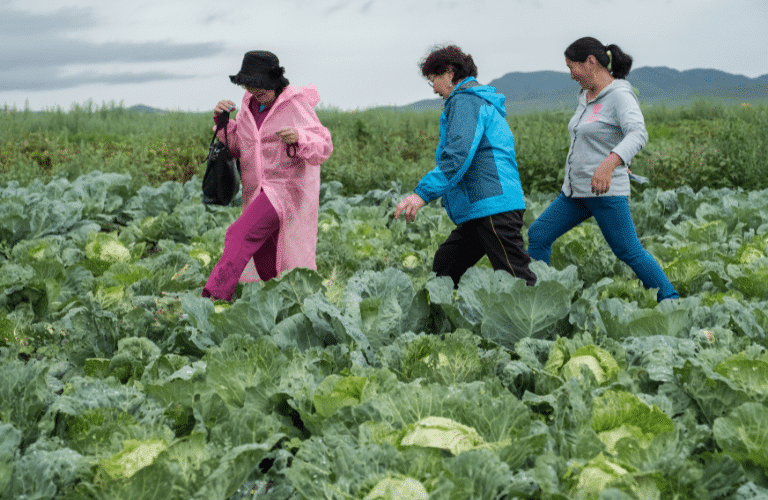 Women's empowerment at the heart of the project
At the same time, this new project also aims to provide women with training on local organic vegetable production and the issues involved in a healthy, diversified diet, enhancing their role in the agricultural sector.
Find out more about our commitment to women's emancipation in rural economic development in Mongolia
In this regard, the project includes an initial stage of creating content and materials for the training of trainers. In their turn, the latter will train producers and other stakeholders in the sector with a view to spreading the impact and increasing the number of beneficiaries.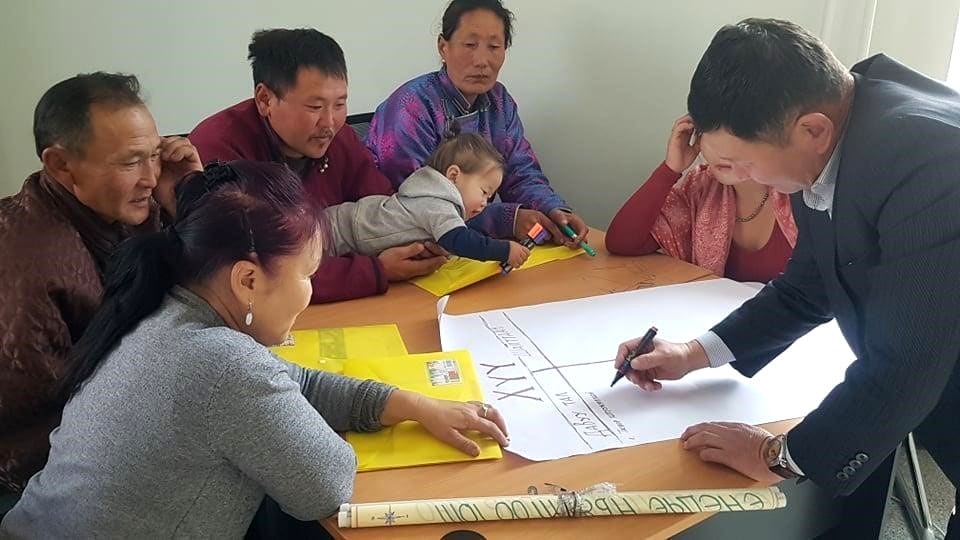 During the coming months, our teams will be working to raise community awareness of the benefits of a balanced diet.
On the menu: explaining the role of vegetables in health and the advantages of organic agriculture, as well as technical matters such as water and soil management.
The project is determined to work towards empowering women and strengthening their position in the agricultural sector. Its ambition is to tackle the challenges of unemployment and insecurity faced by many rural Mongolian families and mitigate the widespread social problems in the country, such as domestic violence.
By November 2022, the entire population of 2500 people should be enjoying a greater quantity and diversity of vegetables thanks to improvements in local production.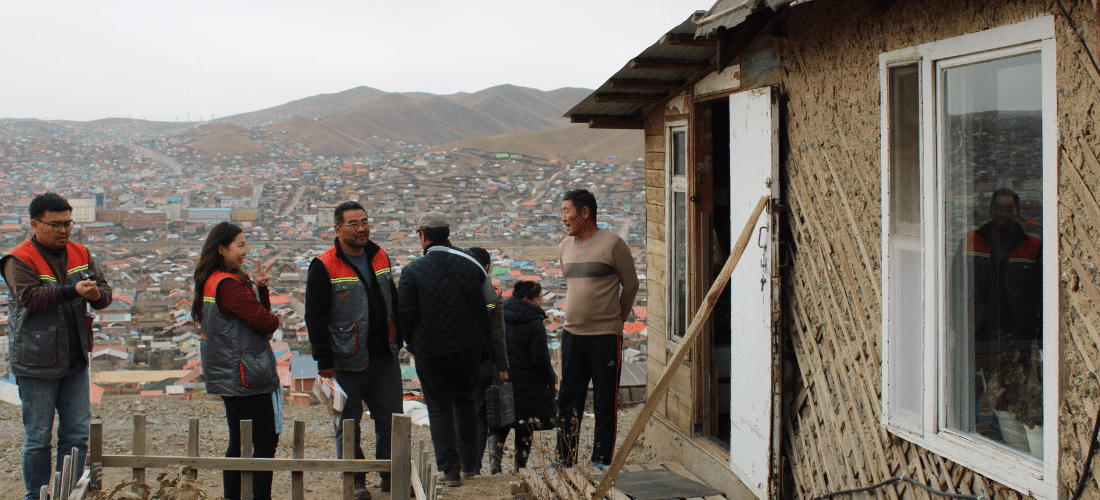 Ulaanbaatar is the most polluted city in winter. Since 2018, Geres and its partners with the support of the EU-funded Switch Asia ...
WOULD YOU LIKE TO TAKE ACTION
AND
SUPPORT WHAT WE DO?
Tell us who you are and find your means of action.
CITIZENS
Because Climate Solidarity is a challenge we face collectively, Geres gives you the possibility to make a difference.
TAKE ACTION AS A CITIZEN
PRIVATE SECTOR
As a business executive, an employee or a customer, you have the power to take action in your everyday life.
TAKE ACTION AS A COMPANY
LOCAL AND INSTITUTIONAL ACTORS
Support our actions in France and internationally and become an agent of change at our side.
TAKE ACTION AS AN INSTITUTION