Context and challenges
A member of the Economic Community of West African States (ECOWAS), Benin has more than 11 million inhabitants, almost two million of whom are said to live in the economic capital, Cotonou. Nevertheless, 70% of the population is still rural and predominantly engaged in farming.
Benin has a potential 4.8 million hectares of arable land, of which only 1 million ha is cultivated annually. 70% of the cultivated area is given over to the main crops, including cotton, cashew, palm oil, pineapple, maize, sorghum, cassava, groundnuts, yams, cowpeas and rice.
While the administration seems to be making efforts to find a balance in forest development and management, forest cover has been reduced by an estimated 130,000 ha between 1990 and 2005, or 2.1% per year. This regression of forest cover is the consequence of pressure from people seeking timber, firewood and land for farming. Firewood, charcoal and other forms of biomass are the traditional form of energy most used by predominantly rural, low-income groups.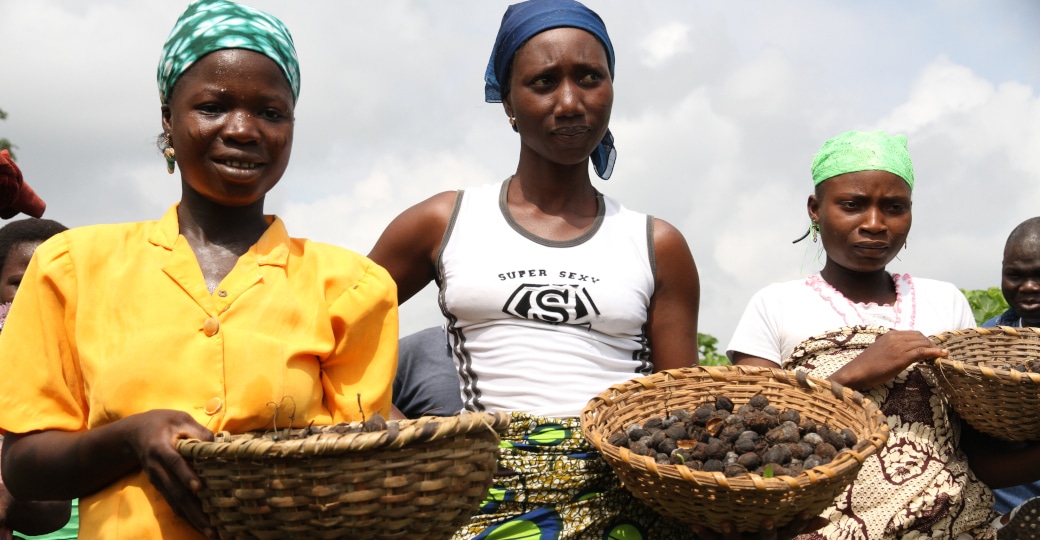 Geres in Benin
Geres has had a presence in Benin since 2001, working mainly in the central-southern area of the country on the themes of energy access for rural communities and biomass energy.
Between 2001 and 2016, Geres implemented three flagship projects via its branch in Bohicon (Zou département):
The ALTERRE Benin project, aimed at providing energy access in rural areas, especially for productive activities (crafts, food processing and services), relying mainly on the extraction of Jatropha oil produced and used locally. This renewable energy source can be used in place of diesel or hybrid rural electrification plants to power village motors. This project informed thinking at sub-regional level about the relevance of such local supply chains within the framework of the JatroREF network.
The PARIER (Food production and strengthening of local initiatives in Benin) and SETUP (Energy and Technical Services for Productive Uses) projects consolidated Geres rural development activities, helping rural entrepreneurs in the food-processing sector to mechanize their production processes. Enhancing facilities in this way is a means of mobilizing, structuring and dynamizing operators in key agricultural value chains and training them to become genuine "rural entrepreneurs". In the groundnut sector, it gave rise to an original initiative to develop the local oil from Agonli, which the project is particularly keen to promote. The small-scale crafts sector has benefited from solar electrification.
Since 2014, Geres has worked with the Groupement Intercommunal des Collines (Collines Inter-municipal Group), providing its expertise on mainstreaming climate action in territorial policies, through an initial action research project "Collines Territories 2040" and the subsequent implementation of the  CEMAATERR programme.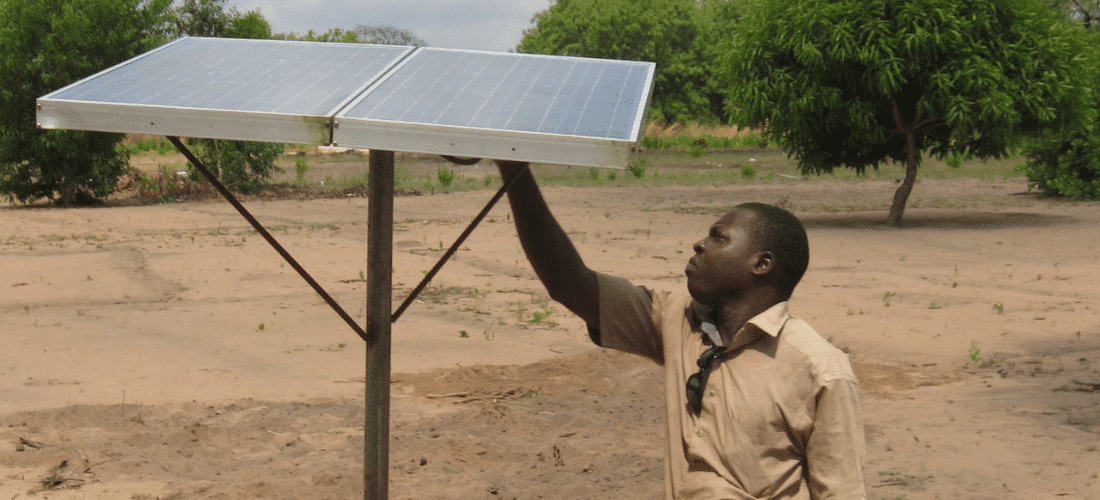 In 2023, a new project is being launched in Benin to enable small local businesses to develop their activities in rural areas through ...
WOULD YOU LIKE TO TAKE ACTION
AND
SUPPORT WHAT WE DO?
Tell us who you are and find your means of action.
CITIZENS
Because Climate Solidarity is a challenge we face collectively, Geres gives you the possibility to make a difference.
TAKE ACTION AS A CITIZEN
PRIVATE SECTOR
As a business executive, an employee or a customer, you have the power to take action in your everyday life.
TAKE ACTION AS A COMPANY
LOCAL AND INSTITUTIONAL ACTORS
Support our actions in France and internationally and become an agent of change at our side.
TAKE ACTION AS AN INSTITUTION