Promoting the role of women in rural economic development in Mongolia
The objective of the IMPACT project is to support women empowerment in the agricultural productive system in the provinces of Arkhangai and Khentii. This program of action (2019-2022) is financially supported by the European Union and the Raja Danièle Marcovici Foundation.
Context

Rural areas of Mongolia, a country with an extreme continental climate, face social and
environmental challenges exacerbated by climate change, such as overgrazing and
rangeland degradation, desertification, and difficulties to locally produce vegetables,
generating nutritional deficiencies affecting in particular children and women.
Khentii and Arkhangai provinces have a rural population of 140,000 people, 80% of whom derive their livelihood from the agricultural sector that is to a large extent underdeveloped.
In transition towards a free market, herders and small-scale Mongolian farmers have
difficulties to adjust their productive systems to create value, preserve their natural
resources and altogether secure their livelihoods and resilience to climate change.
Within this patriarchal agro-pastoral rurality, women's place and role remain fragile
and lacks mainstreaming and mentoring schemes. Women suffer from limited access
to natural resources, financial services, and property.
They are mainly involved in informal and unpaid family work schemes and household tasks, and are not involved in community and collective decision-making. Like other members of the population, women are concerned by issues of transition and resilience, and wish to participate in sustainable local development.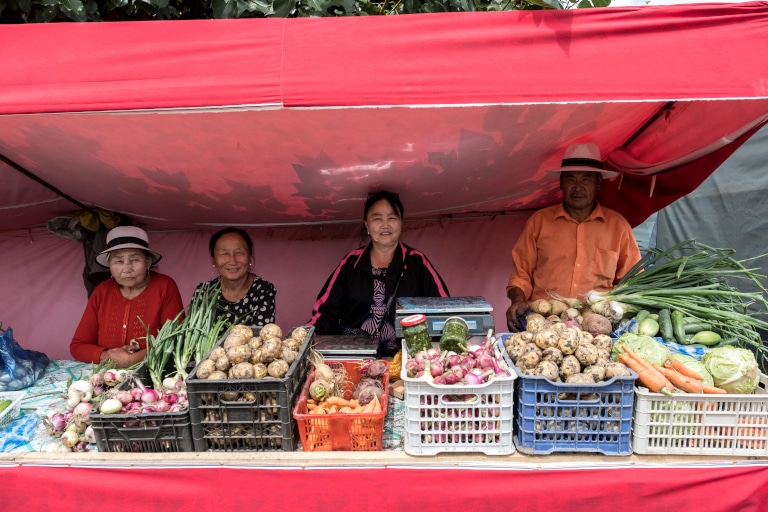 Objectives and s
olutions
To meet these challenges, and based on their field experience, the MONES, Geres and
AVSF consortium is working for an inclusive and sustainable rural economic development
following two major levers:
Support agricultural activities with high added value: sustainable cashmere and
local vegetable production, through the dissemination of energy-efficient and
environmentally friendly solutions, and promotion of sustainable natural resources
management and production practices.
Empower women as key drivers of change in local development by promoting their role
to work on par with men and local authorities in their productive activities and in the
policy making process in Mongolia. In turn, including men into strong advocates and
supporters of women's role in rural economic development.
Technical partners
AVSF – Agronomes et Vétérinaires Sans Frontières: they have been supporting Mongolian herders since 2004.

MONES – Mongolian Women's Fund: they are a Mongolian organization that promotes women's empowerment.


RAJA-Danièle Marcovici Foundation
The RAJA-Danièle Marcovici Foundation supports action in favour of women, particularly via training and professional integration. The Foundation has placed its trust in us since 2012, supporting work in Benin and later in Myanmar to promote women's entrepreneurship in the energy sectors.