9 May 2022
Geres in Mali inaugurates two Green Business Areas in Moro-Moro and Diaramana
Renewable energy 24 hours a day to encourage micro-entrepreneurship in rural areas is now possible in Moro-Moro and Diaramana in Mali. Two bioclimatic infrastructures were launched in addition to those of Konséguéla and Koury installed since 2015 and 2019. Background and inaugurations.
In the heart of rural Mali, in the regions of Koutiala, Ségou and Kayes in particular, the level of essential services provided such as access to water, health, education, security… is limited or even insufficient.
And for good reason. The national rate of access to electricity hovers around 20% in rural areas, compared to 80% in the cities. This figure is simply unacceptable for the Malian population.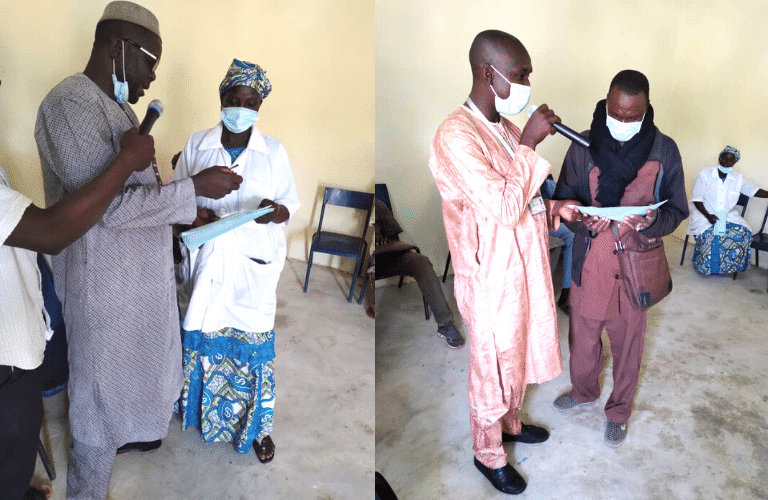 Handing over of keys to small enterprises of the GBA of Diaramana: food processing and freezing.
The Green Business Area, a new breath of life for the rural communes of Moro-Moro and Diaramana
For Geres, productive activities are a first lever for creating added value and jobs at the local level. The best illustration: the installation of electrified business parks in 2015 and 2019.
These bioclimatic professional buildings (adapted to the climate and its ecosystem), are powered by photovoltaic energy and house small businesses/craftsmen, with the assurance of support for entrepreneurship (green micro-finance, training of citizens in trades).
Learn more about the project: access to sustainable energy for all in Mali
Their anchorage in the Malian landscape has proven that providing access to renewable and sustainable energy to productive users allows the development of quality economic services and acts as a gas pedal of local economic development in rural areas of Mali.
To understand the concept of Green Business Area, read the deciphering:
GBA Green Business Area, a vector of sustainable energy and jobs in Mali
At the end of January, the infrastructures of Moro-Moro and Diaramana were built. This is very good news for the dynamization of these two communes.
In Moro-Moro, for example, six entrepreneurs were already involved on the day of the inauguration, and seven in Diaramana: two sewing workshops, a carpenter's workshop, a restaurant, a food processing company, a multi-service area and a water machine.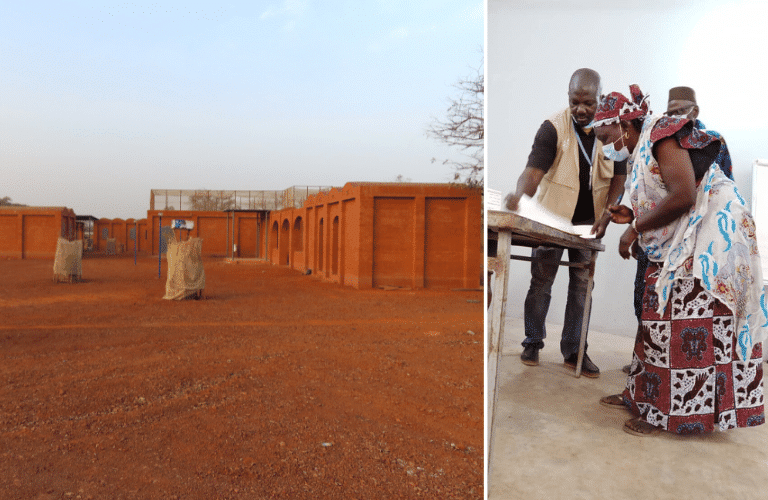 The Green Business Area of Moro-Moro on the left and the handing over of keys to a small company on the right.
A warm welcome from the beneficiaries and village leaders
"The installation of the Green Business Area in Diaramana will create services that the population could only find in Koutiala (located more than 60 km from Diaramana)," said the mayor of the commune at the inauguration on January 24.

The Moro-Moro energy officer, for his part, was keen to emphasize the inclusiveness shown by Geres throughout the establishment of the Green Business Area on the territory. In Moro-Moro, the village chief added that he particularly appreciated "being involved in the implementation of the project, something that is not common with other partners".
These two Green Business Areas are part of two programs carried out by Geres with the support of financial and technical contributors.
Thanks to the Swedish International Development Agency (SIDA), the French Fund for the Global Environment, the Prince Albert II Foundation and the Nexans Foundation for their financial support.
Thanks also to our technical partners: Direction Nationale de l'Energie, Agence Malienne pour le Développement des Energies Domestiques et Electrification Rurale and Agence Nationale de Développement des Biocarburants, Agence des Energies Renouvelables and the NGO Association Malienne pour l'Eveil au Développement Durable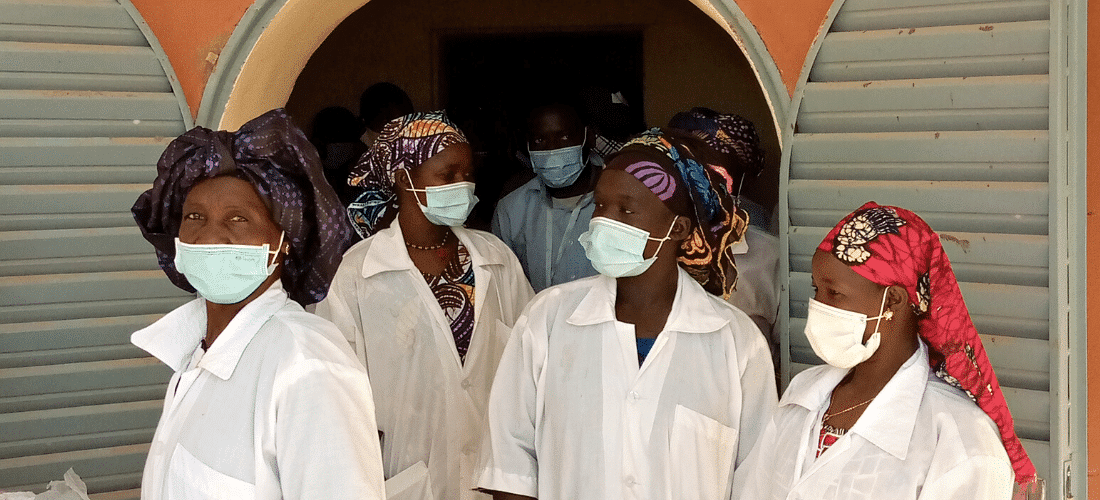 Renewable energy 24 hours a day to encourage micro-entrepreneurship in rural areas is now possible in Moro-Moro and Diaramana in Mali. ...
WOULD YOU LIKE TO TAKE ACTION
AND
SUPPORT WHAT WE DO?
Tell us who you are and find your means of action.
CITIZENS
Because Climate Solidarity is a challenge we face collectively, Geres gives you the possibility to make a difference.
TAKE ACTION AS A CITIZEN
PRIVATE SECTOR
As a business executive, an employee or a customer, you have the power to take action in your everyday life.
TAKE ACTION AS A COMPANY
LOCAL AND INSTITUTIONAL ACTORS
Support our actions in France and internationally and become an agent of change at our side.
TAKE ACTION AS AN INSTITUTION