13 July 2022
In Mali, the Green Business Areas are united around a social enterprise: Green Biz Africa
Geres has joined forces with Malian entrepreneurs to found the social enterprise Green Biz Africa (GBA). Its ambition? To perpetuate the Green Business Areas in order to confirm their effectiveness as a lever for rural economic development.
Green business areas, an economic model that appeals to Malian companies
For Geres, productive activities are a primary lever for creating added value and jobs at the local level. The best illustration: the installation of electrified activity zones in 2015 and 2019 in the regions of Koutiala, Ségou and Kayes.
In these rural areas, the rate of access to electricity is 20% compared to 80% in the city. Setting up these bioclimatic professional buildings powered by photovoltaic energy and dedicated to hosting small businesses/craftsmen therefore meets a real need on the part of the population. That of keeping small businesses alive outside the urban centers.
Access to sustainable energy for all in Mali

Also read : Geres in Mali inaugurates two Green Business Areas in Moro-Moro and Diaramana
In view of the success and the warm welcome from the communes, Geres recently joined forces with the Malian entrepreneurs JAD (a group established in Africa and Europe, specialising in energy and digital transition) and SAER GROUP (a private Malian operator specialising in human resources management) to create a social enterprise that would oversee all the ZAEs. Its name: Green Biz Africa.
Its ambition? A real dynamic of viable and sustainable rural economic development.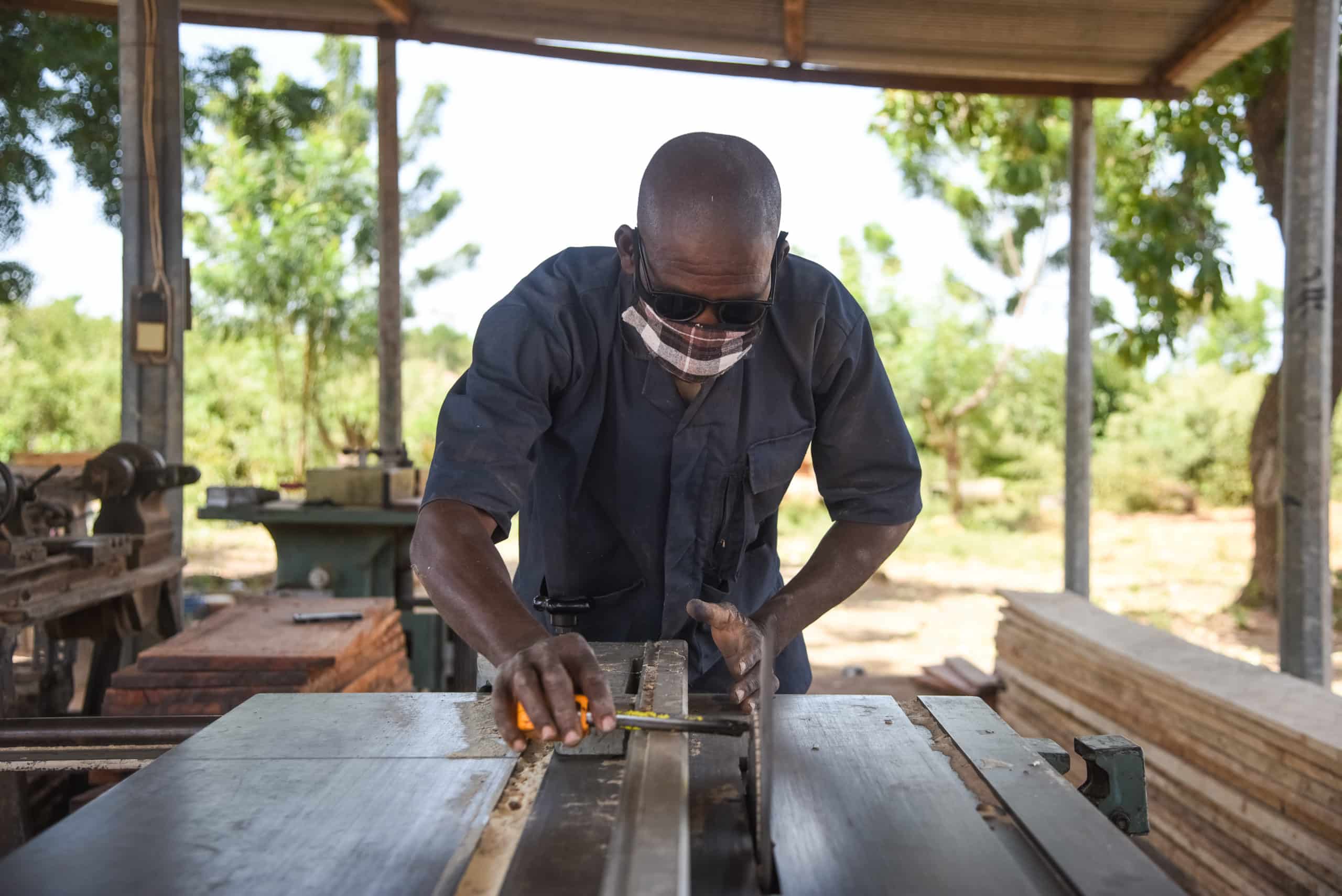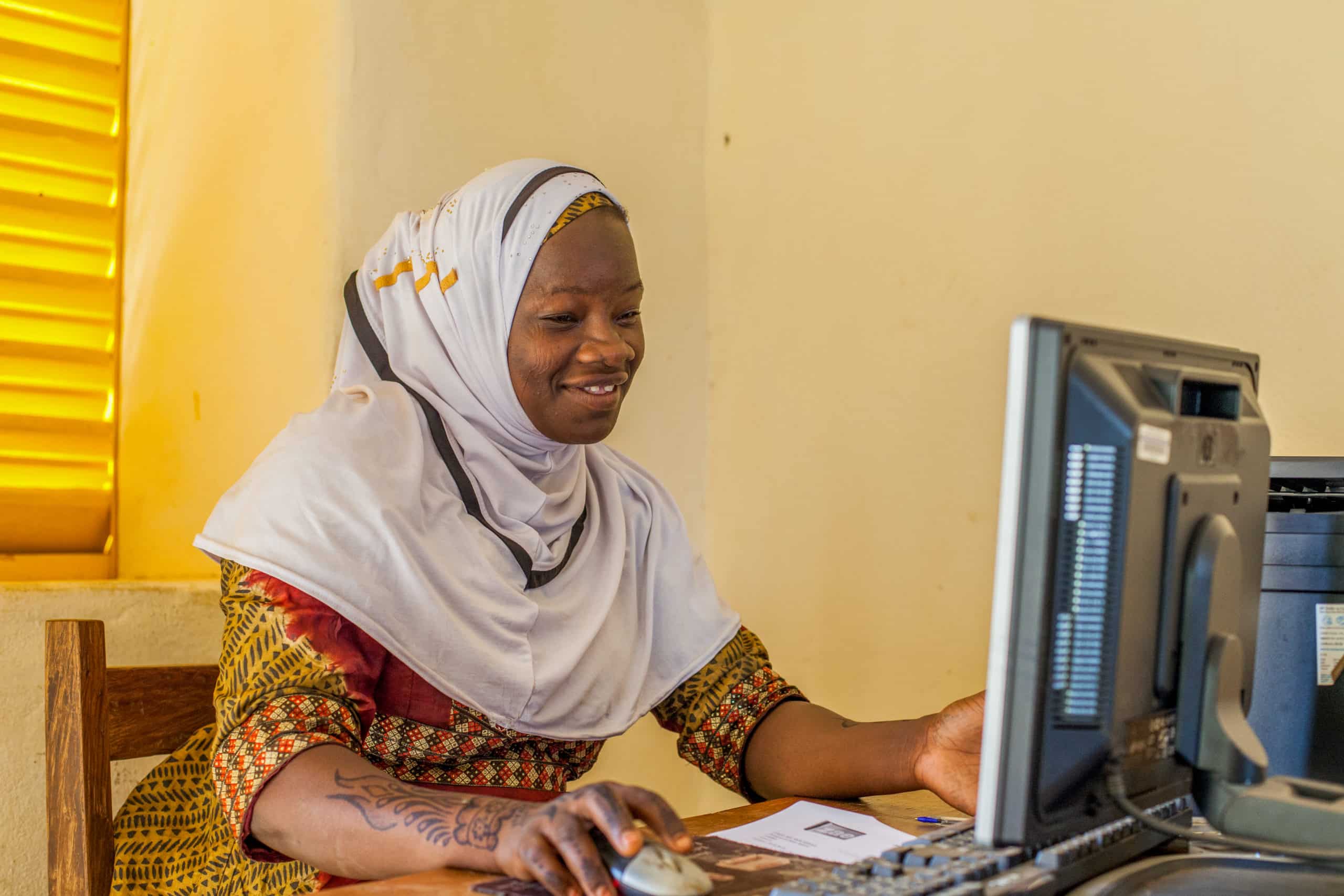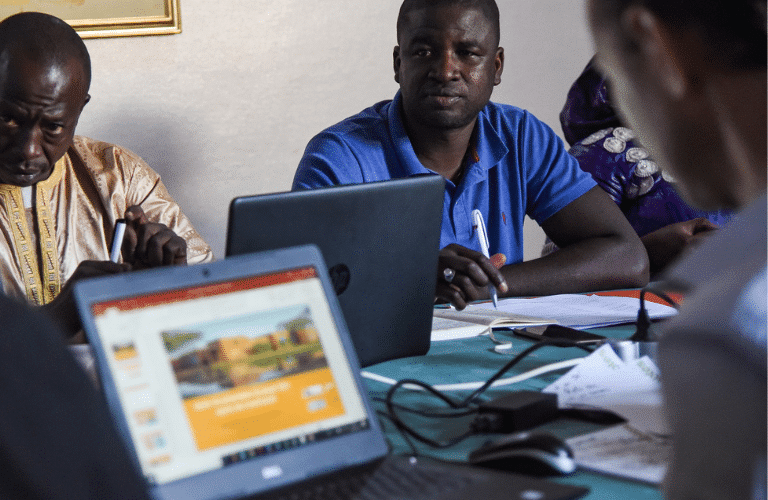 2022, year of the formal establishment of the social enterprise Green Biz Africa
The twofold, political and health, crisis experienced by Mali in 2020 and 2021 led to revision of the initial plans. In early 2021, the business plan and financial projections were updated to take account of the impact of the health crisis on the areas where the Green Business Areas are located and on the project stakeholders.
The latter were able to clarify the extent of their investment capacity and finalize the shareholders' agreement and articles of association of GBA enterprise, particularly in respect of governance, ensuring fulfilment of the social mission of Green Biz Africa. A director was recruited in the fourth quarter of 2021.
Under the management of the Green Biz Africa social enterprise, six GBAs are planned in 2022 and 12 more between 2023 and 2025!
2022 l see the formal establishment of Green Biz Africa, with management of the six first Green Business Areas spread between Geres in Mali, the municipalities and GBA. Geres will hold two of the six seats on the Board of Directors of GBA to monitor and take part in the governance of the social enterprise. It will also chair the social and environmental performance committee to assist the enterprise with its social mission.
A dedicated team is being recruited to enable GBA entreprise to carry out all the tasks entrusted to it, from management of the Green Business Areas through to installation of solar solutions for isolated households.
Find out more, read our analysis and opinions :
Les actus du Geres au Mali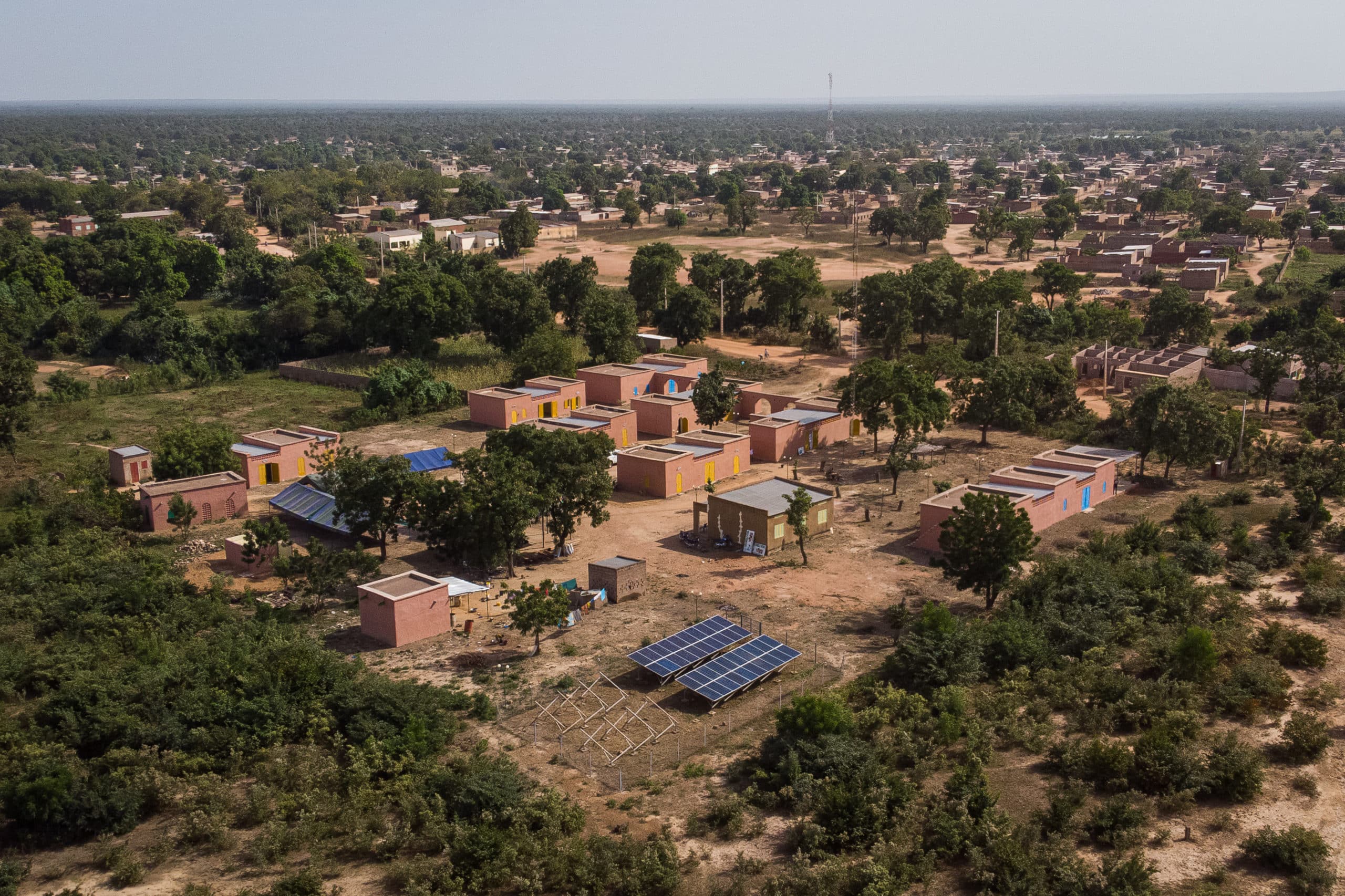 Geres has joined forces with Malian entrepreneurs to found the social enterprise Green Biz Africa (GBA). Its ambition? To perpetuate ...
VOUS SOUHAITEZ AGIR EN FAVEUR DE LA SOLIDARITÉ
CLIMATIQUE ET
SOUTENIR NOS ACTIONS

?
Dites-nous qui vous êtes et découvrez vos moyens d'action
CITOYEN·NE·S
Parce que la Solidarité climatique est l'affaire de toutes et tous, le Geres vous donne les clés pour passer à l'action.
ENTREPRISES
En tant que dirigeant·e d'entreprise, employé·e ou client·e responsable, vous avez le pouvoir d'agir au quotidien.
INSTITUTIONS & COLLECTIVITÉS
Soutenez nos actions en France et à l'international et devenez un acteur de la Solidarité climatique.
FONDATIONS
En vous engageant aux côtés du Geres, vous contribuez à la mise en œuvre d'actions innovantes et concrètes.