Context and challenges
Twenty-five years after the end of the civil war, Cambodia has undergone a profound social and economic transformation. In the last 20 years the economy has been among the fastest growing in the world, with an average growth rate of 8%. In 2015 the country graduated from low income to lower middle-income. Driven by a largely export oriented garment industry and thriving tourism sector, Cambodia aspires to become an upper middle-income country by 2030. The momentum has resulted into a significant decrease of income poverty which fell from 48% in 2007 to 13.5% in 2014, according to the last official data.
However, the country still faces many development challenges. Cambodia is at the bottom of the Human Development Index (HDI) in the East Asia Pacific, together with Myanmar, ranking 146th out of 189th worldwide. The above economic transformation of the country has also caused a strong pressure on land and natural resources, resulting into a dramatic change of national landscape and depletion of the country natural capital. Cambodia has experienced one of the highest worldwide deforestation rates. From 2006 to 2014 the average annual deforestation was close to 3 percent annually and between 2010 and 2014 close to 5 percent annually.
While systematic conversion of forests to agriculture or rubber plantations is a main driver, unsustainable and illegal fuelwood sourcing greatly contributes to deforestation and forest degradation. As of today, biomass (mainly charcoal and firewood) amounts to more than 60% in Cambodia's primary energy mix, while 88% of population relies on traditional biomass for cooking. As domestic and industrial demand of biomass energy is growing, there is a compelling need to transform the sector to reach sustainability.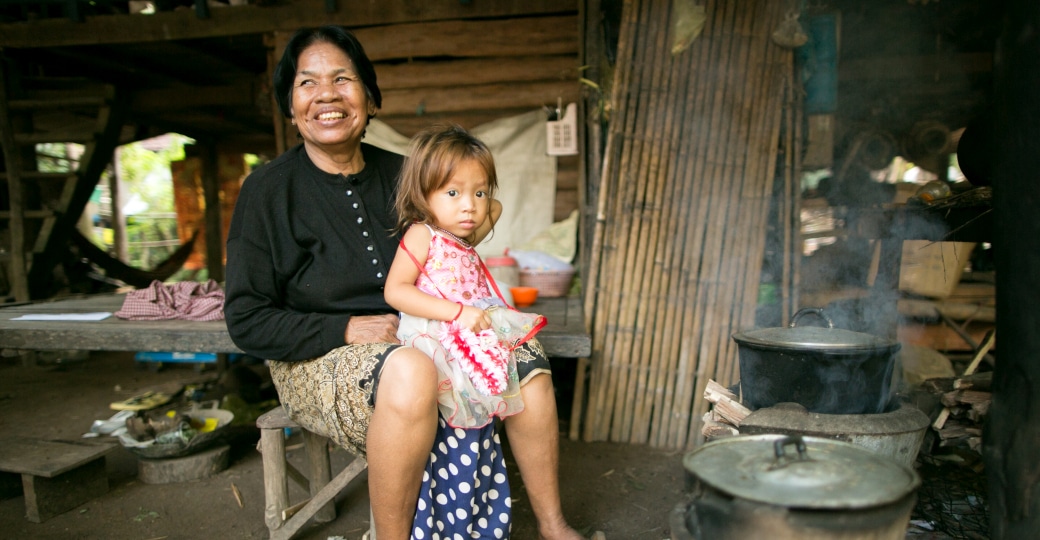 Geres in Cambodia
Present in Cambodia since 1994, Geres started its work focusing on the dissemination of improved cookstoves. As the first NGO world-wide able to enter to the carbon finance market with a stove project, by 2014 Geres had achieved to distribute more than 3 million improved stoves in the country.
As the improved cookstoves programme went by, Geres built its strategy around the key challenges to develop a more sustainable biomass energy sector and value chains from supply to demand. Studies and pilot experiments were conducted to deepen knowledge on the energy sector and further develop evidence-based interventions in Cambodia. The strategy evolved from a focus on domestic cooking and technical solutions to include reinforcement of rural communities' resilience, support to forest communities to manage wood-fuel sources and industrial biomass users.
Today the goal of Geres in Cambodia is to contribute to the development of a sustainable, legal and traceable wood-fuels value chain and promote cleaner production processes. As the Khmer industrial sector biomass energy demand continues to grow, along with its carbon footprint, a special attention is given to support a low carbon development by industries in Cambodia.
All in all, in our vision, efficient supply chains and energy utilisation on one hand support the energy transition and mitigates climate change; on the other hand, it also promotes social and economic development by diversifying livelihoods and income sources for local population.
To achieve that, our work focuses on the following:
Climate resilient communities through capacity development to sub-national institutions to mainstream climate-energy approach into local planning
Legal and sustainable biomass sourcing and production, working hand in hand with community forests, community protected areas, charcoal producers and local authorities to ensure that wood-fuel is harvested from authorized community-managed areas and quality charcoal is produced with modern techniques that reduce the use of firewood
Innovative charcoal business models that allow local actors along the supply chain to diversify their livelihoods and maximize their incomes. In this regard, "Kjuongo" as a digital platform that ensures charcoal traceable supply, efficient management and distribution is Geres' flagship model.
Improved cookstoves, by reinforcing the institutional, technical and business capacities of stove producers
Sustainable energy practices for SMEs especially in the garment industry raising awareness, increasing their demand for advisory services, appropriate technologies and sustainable energy source – by tackling the barriers towards a switch to sustainable biomass energy supply for thermal energy generation.
GERES' PROJECTS IN CAMBODIA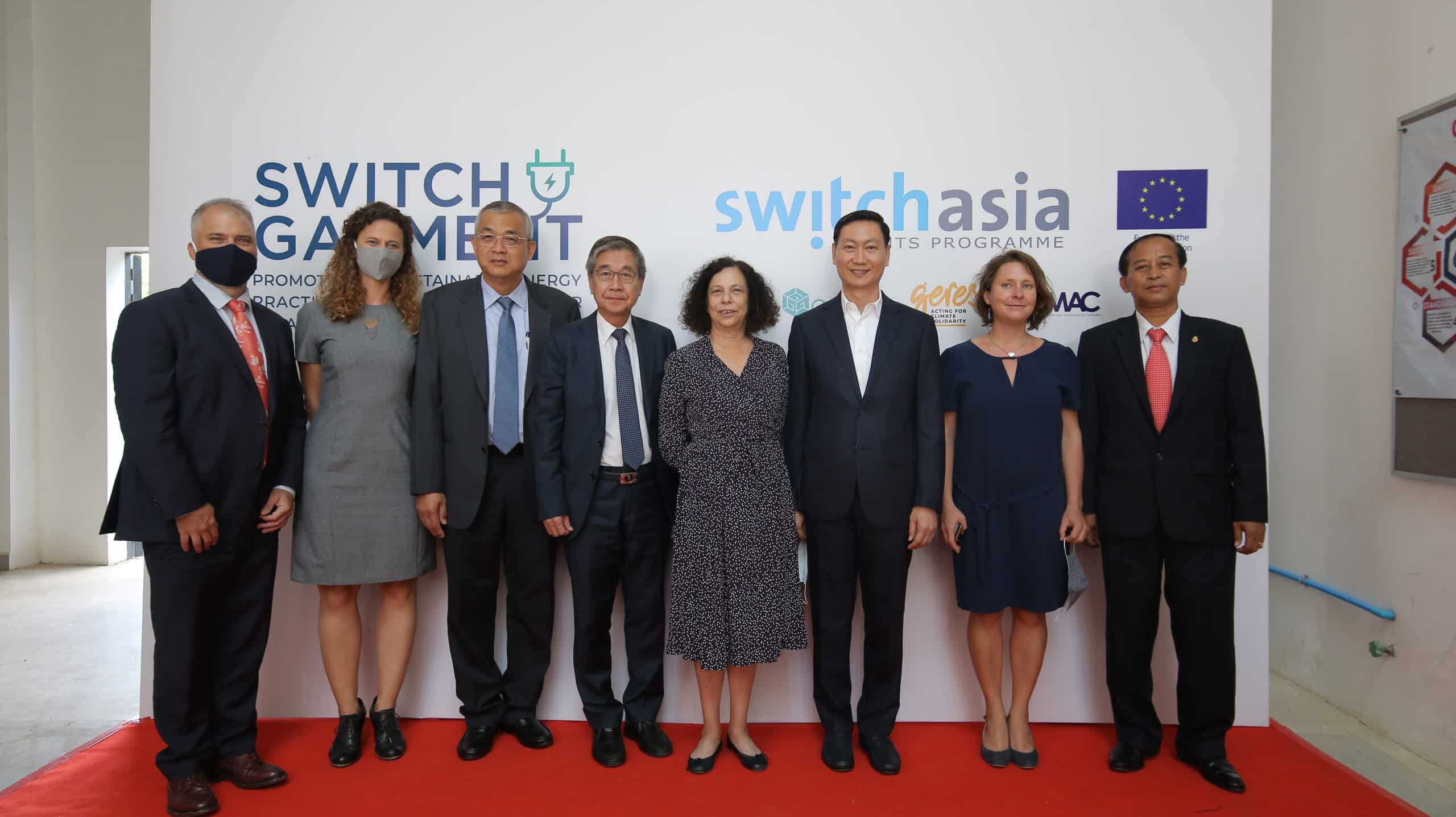 As part of our work to promote sustainable energy practices in Cambodia, we are proud to announce the launch today, 11 September 2020, ...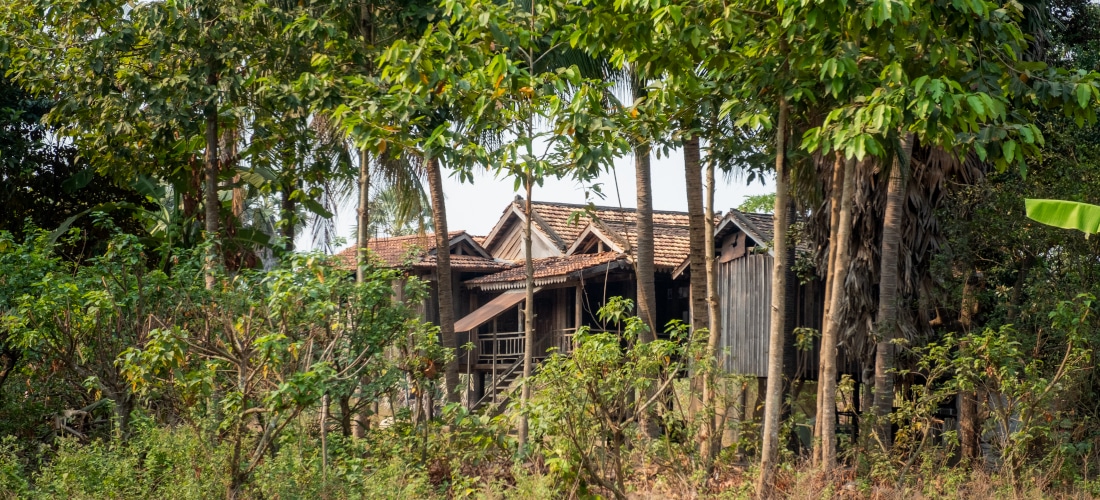 As part of the rounding-up operation at Maisons du Monde, more than 494,700 donations were made to support our work to preserve natural