CONTEXT AND CHALLENGES
Located in the heart of West Africa, Mali follows the rhythm of two seasons: the dry and the rainy, which vary in length from area to area and year to year.
The negative socio-economic impacts of climate uncertainties increase people's vulnerability in a rural economy heavily dependent on the changing climate.
Price fluctuations on the international markets also have a very strong influence on both food production and cash crops such as cotton, the cornerstone of the country's economy. Pressure on natural resources is extremely severe and mass use of woody biomass as an energy source intensifies desertification. In this difficult context, Geres works to limit pressure on natural resources whilst promoting local economic development.
Since early 2012, Mali has been experiencing a deep political and security, as well as economic and social, crisis. The impacts are felt both in the territories of the northern regions, directly affected by insecurity, and in the central and southern regions where livelihoods have been seriously eroded. In this situation, support to improve people's living conditions is essential.
GERES IN MALI
Geres has been working in Mali since 2007 in the fields of rural energy access and promotion of renewable energy in Sikasso, Ségou, Kayes and Koulikoro regions.
The implementation of various action research and development programmes in partnership with local stakeholders has enabled Geres to develop wide-ranging knowledge of its operational areas and the energy issues faced by resident communities. The flagship operations of the last 10 years include:
Activities contributing to rural electrification, particularly for productive uses, in co-operation with operators of decentralized services.
Energy efficiency activities aimed at urban households and rural women, promoting improved stoves for cooking.
Activities promoting Jatropha-based agro-forestry, including production on family farms, production and use of short supply chain farmer biofuels particularly for the benefit of local millers and, finally, local development of by-products such as organic fertilizers and/or dermatological soap.
Geres is also heavily committed to supporting and building the capacity of local players to implement their initiatives in their own territory. Strategic partnerships established with organizations offering complementary expertise to that of Geres make it possible to go beyond energy access and address more comprehensively the economic development issues facing these territories, especially the inclusion of vulnerable groups such as women and young people.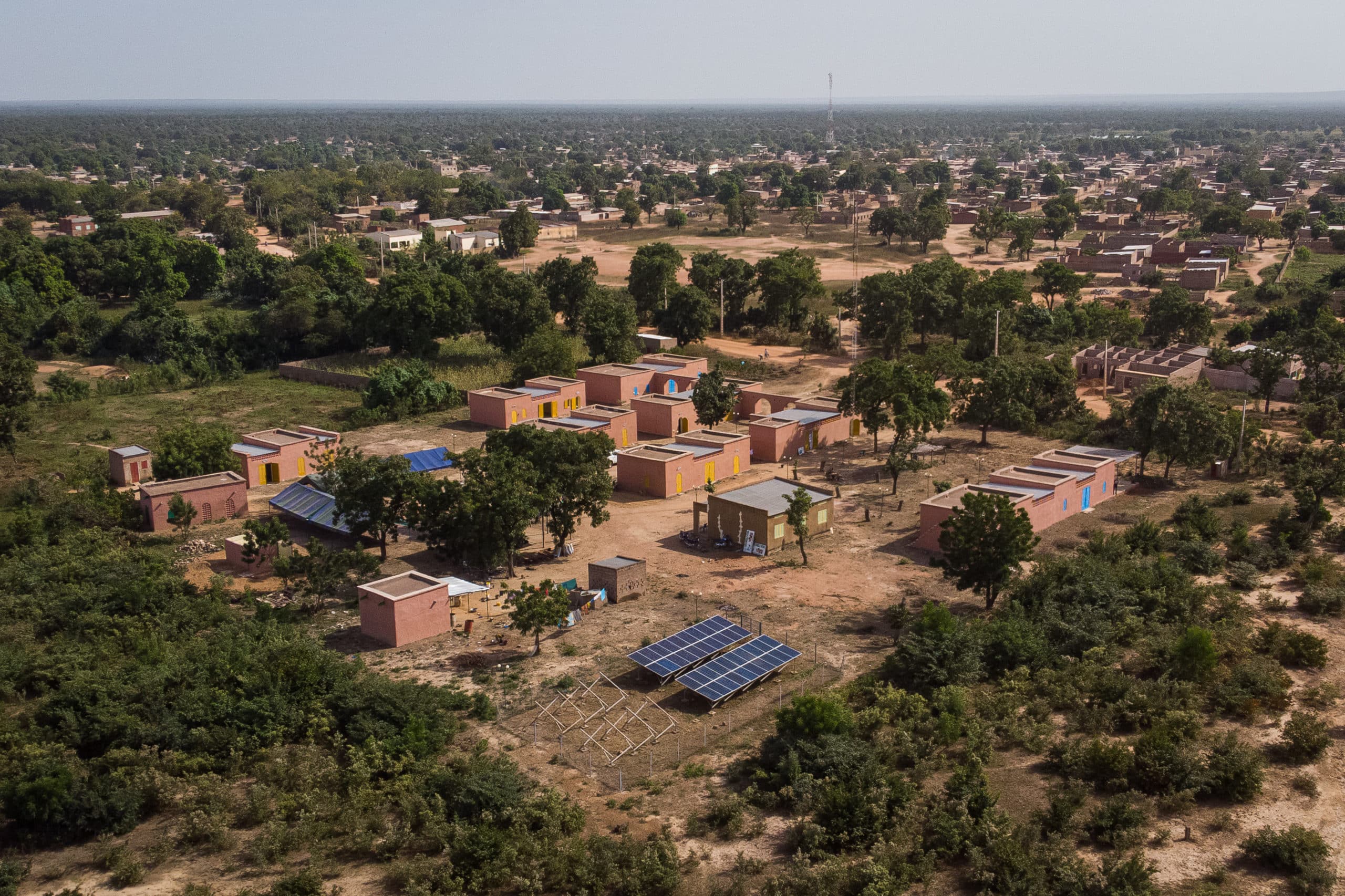 Geres has joined forces with Malian entrepreneurs to found the social enterprise Green Biz Africa (GBA). Its ambition? To perpetuate ...
WOULD YOU LIKE TO TAKE ACTION
AND
SUPPORT WHAT WE DO?
Tell us who you are and find your means of action.
CITIZENS
Because Climate Solidarity is a challenge we face collectively, Geres gives you the possibility to make a difference.
TAKE ACTION AS A CITIZEN
PRIVATE SECTOR
As a business executive, an employee or a customer, you have the power to take action in your everyday life.
TAKE ACTION AS A COMPANY
LOCAL AND INSTITUTIONAL ACTORS
Support our actions in France and internationally and become an agent of change at our side.
TAKE ACTION AS AN INSTITUTION